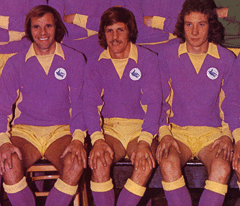 Six questions about today's opponents with the answers to be posted on here tomorrow.
60s. Name this member of a City team that faced Sheffield Wednesday during this decade and what is the connection between the side we signed him from and today's opponents?
70s. Name the player being described here;-
"Born in a place where people still sing about a sporting event held there more than one hundred and fifty years ago, this striker first made an impression when he scored a goal at Wembley in an Amateur Cup Final in the late sixties. Professional clubs were alerted and when he eventually signed for a First Division side, there was surprise that he turned down his local side to join some Sky Blues to the south. Although not a total failure in the top flight, he moved on to Sheffield Wednesday in a six figure double transfer in the early seventies and, in terms of appearances made and goals scored, he did better at Hillsborough over the next five years than at his other two clubs. In terms of goals per game however, he was most effective while playing for a team of Yorkshire reds where he managed to find the net at a rate of just short of a goal every other game in almost one hundred appearances.
80s. Which Wednesday player of this decade was on a ten man shortlist in 2008 for the award of his country's best ever player and until 2014 held the record for the youngest player to appear in a European Championship qualifier?
90s. His surname may have you thinking he was hot stuff, but he was more of a "steady Eddie" type in a seventeen year career which saw him clock up nearly four hundred appearances. Born in Worksop, this centreback began at a team close to home before getting a move up the football ladder to Teesside . From there he moved to one of two sides he represented that played in white and black. His short stay at Hillsborough was sandwiched in between this, but, just as with the second of his white and black sides, he did play some Premier League football for them. After this, he returned to his lower league origins with spells by the seaside in Essex and at a Lancashire club that have never played above the bottom two divisions of the Football League – who am I describing?
00s. Another player to identify from these clues;-
A member of a Sheffield Wednesday side beaten at Ninian Park during this decade, he only made first team appearances for one English side despite a move to another one in 1999 which could have been worth £600,000 to his first club. Born in South Africa, this midfielder won under 21 caps for the country he played all of his senior football in apart from his time at Hillsborough where he came as close as you can get to making one hundred appearances without actually doing so – he's still combining playing duties with youth coaching at a club that can be found in Central Park.
10s. This member of the last Wednesday squad we faced has scored a goal a game in international football, who is he?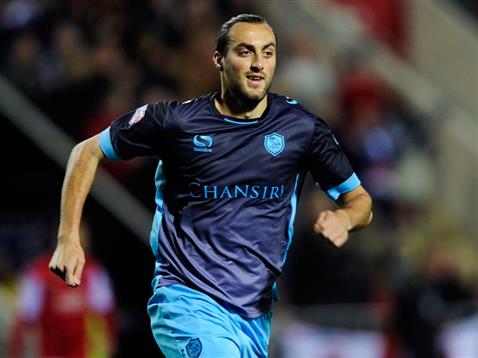 Answers
60s. Danny McCarthy and the connection between the club we signed him from (Abergavenny Thursdays) and Sheffield Wednesday is a pretty obvious one!
70s. Blaydon born Brian Joicey, who played for Coventry, Sheffield Wednesday and Barnsley after scoring for North Shields against Sutton United in the 1969 Amateur Cup Final.
80s. Siggi Jonsson of Iceland – he was sixteen years and two hundred and fifty one days old when he played against Malta in 1983.
90s. Simon Coleman who played for Mansfield, Middlesbrough, Derby, Sheffield Wednesday, Bolton, Southend and Rochdale.
00s. Burton O'Brien who maintains that the reason he never played a game for Blackburn after his £300,000 move from St. Mirren was that it would have cost them as much again if he had played for Rovers' first team – he's currently at Cowdenbeath.
10s. Atdhe Nuhiu who scored against Iceland in his only appearance so far for Kosovo.