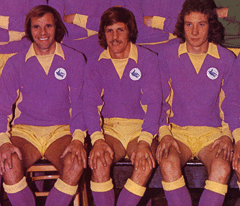 Usual format, six questions about our next opponents with the answers to be posted on here tomorrow.
60's. Who was the Welshman, born west of Cardiff, who marked his home league debut by scoring a late goal to rescue a point for City in a game against Rotherham during this decade and who was the Welshman, born east of Cardiff, who he came on as a sub for that afternoon?
70's. Another question on home debuts made in draws against Rotherham. Name the player whose first home game around halfway through this decade came after he'd made his first two starts for the club in away matches during the preceding week – all three fixtures ended up as 1-1 draws.
80s. The Rotherham born player pictured below started off at his home town club in the latter half of this decade, but it was his exploits at two other Yorkshire clubs in the early nineties that earned him the biggest move of his career to a Premiership club that has played in European football this season. Things did not go well for him at his new team however, he was given a red card on his debut and then another one seventeen seconds into his first match back after suspension – he then signed for some Irons and broke his leg so badly in his second match for them that he only played once more before retiring from league football, but can you name him?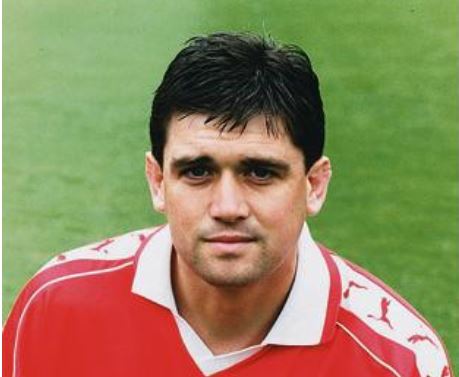 90s. In this photo there's a current international manager (who I'm assuming you'll know!), a past international manager and someone who has been an Assistant Manager at international level. The latter is sat next to Chris Coleman and he was a member of a City squad that went to Millmoor and won during this decade – do you recognise him and the ex International manager?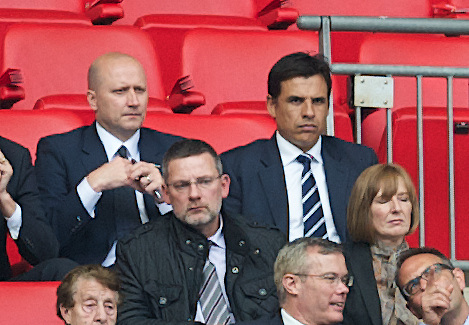 00s. The injured player in this picture played his first game since then after nearly four and a half years out when he came on as a sub in a Championship match earlier this season. He was also a member of the Rotherham team which faced City in our first match back in the second tier in 2003, can you name him?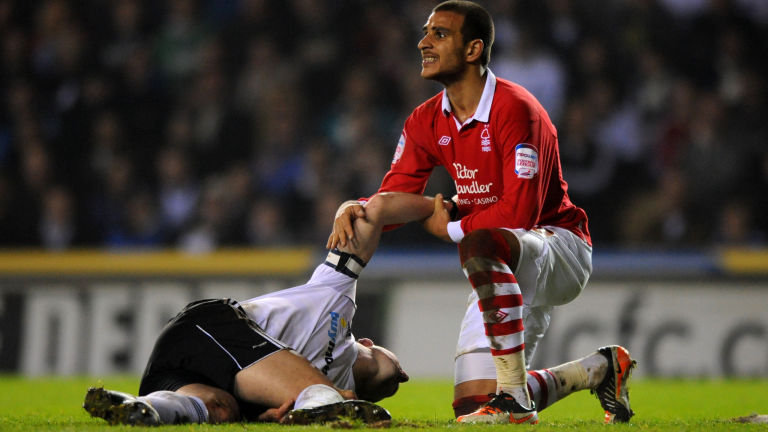 10s. In 2012, the player pictured set a Rotherham club record that will never be beaten while playing against them for a club that he had joined after having been sacked by his previous team, who is he and what is the record that he holds?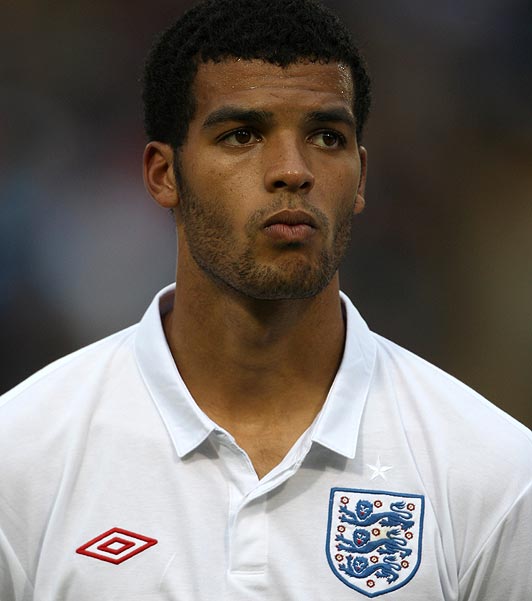 Answers.
60s. Briton Ferry born Leighton Phillips came on for Newport born Graham Coldrick and scored the final goal in a 2-2 draw between the clubs in January 1968.
70s. Alan Campbell.
80s. Nigel Pepper who cost Aberdeen £300,000.
90s. The ex City player is Cameron Toshack (who was once Macedonia's Assistant Manager) and the former international manager is Scotland's Craig Levein.
00s. Shaun Barker, who now plays for Burton Albion.
10s. Jacob Mellis, who scored the first ever goal in the New York Stadium when he netted for Barnsley in a pre-season friendly match prior to the 12/13 campaign.