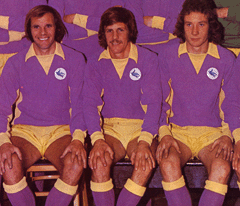 Six questions about a team that I always have trouble setting 60s and 70s questions for, hence the very obscure opener! Answers to be posted on here tomorrow.
60s. What is the connection between this villain from the Batman TV show broadcast during this decade and a Reading one club man from this era who has a plaque honouring him at the Madejski Stadium after he gave more than twenty years service all told to the club – he also has a lounge named after him at another club after he led them to a Cup triumph at Wembley in the 80s.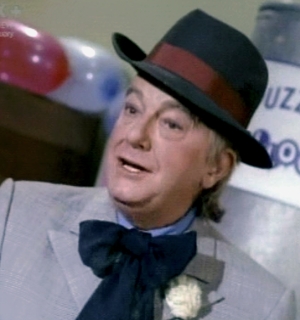 70s. Better known for his eleven year spell with a club who were frequent opponents of City at the time, this tall striker saw out his career with a three year spell at Reading in the mid 70s, who is he?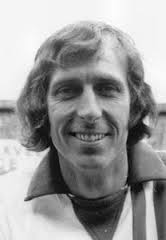 80s. Name the three players in this picture taken in 1984.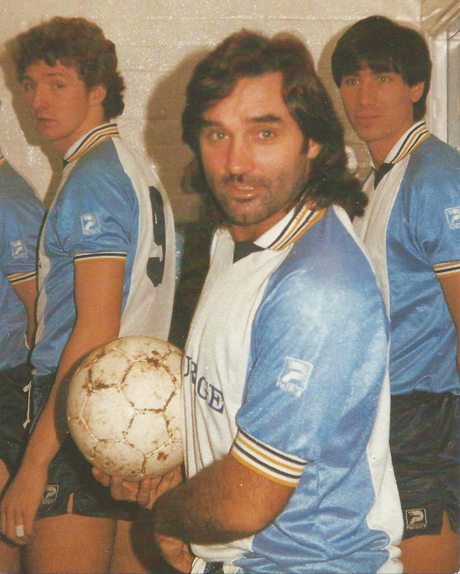 90s. Name the players pictured here.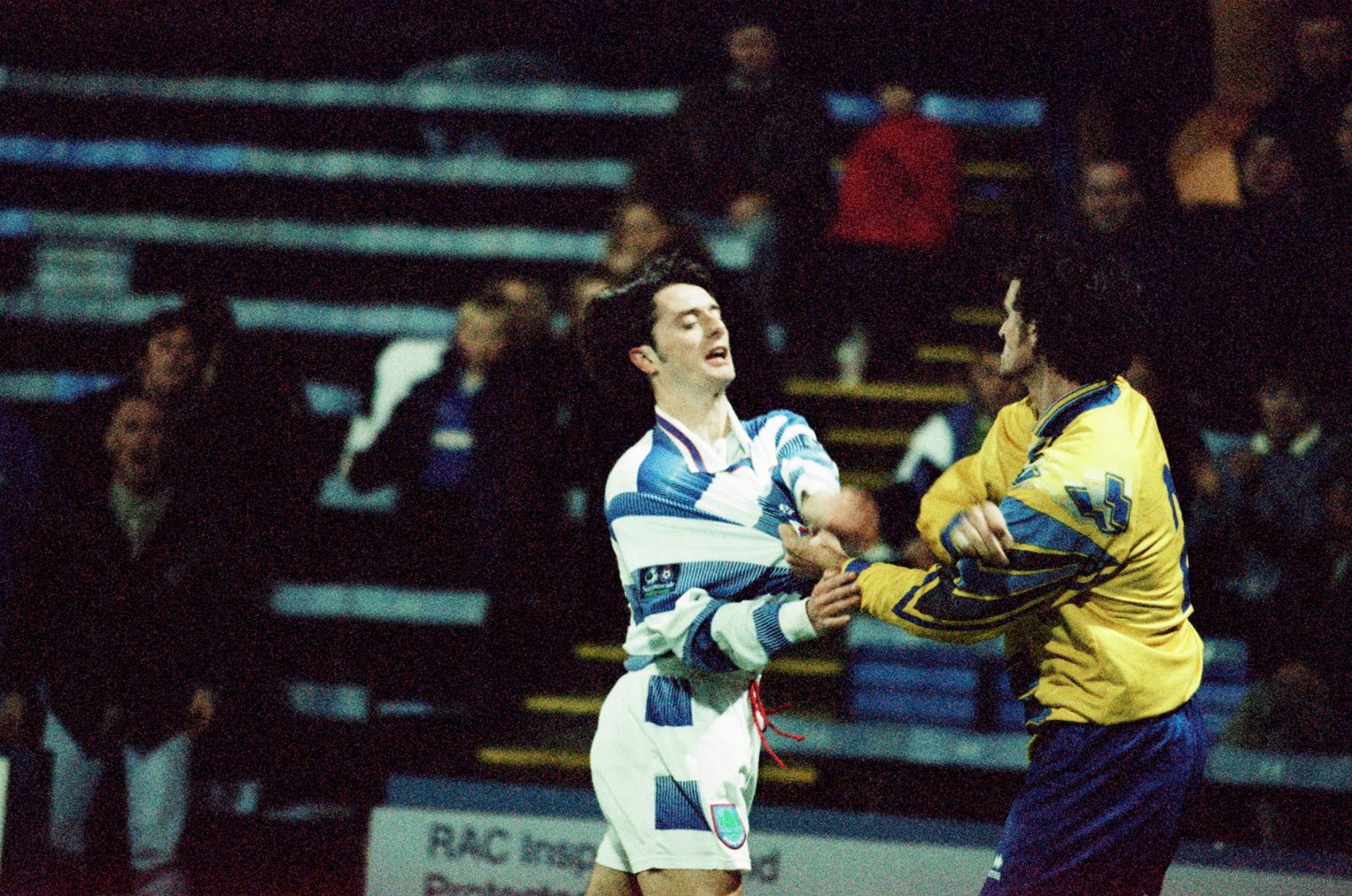 00s. He played nearly three hundred matches for Reading, was a regular in their sides which faced Cardiff during this decade and, after gaining two caps for his country in 1994, he had to wait nine years to make the third of his nine international appearances. Who is he?
10s. The player on the ball here was a member of the last Reading squad to face City, can you name him?
Answers.
60s. Maurice Evans was the actor who played the Puzzler in Batman and he shared his name with the man who made over 400 appearances for Reading between 1955 and 1967. He was also Assistant Manager to Charlie Hurley during Robin Friday's time at the club and in full charge of the team for seven years from 1977 – from there he went to Oxford where he guided them to their League Cup win in 1986.
70s. Ray Hiron.
80s. In October 1984, George Best turned out as a guest for Reading (as did Martin Peters) in a game against the New Zealand international team at Elm Park. Pictured either side of him are prolific scorer for Reading Trevor Senior and Lawrie Sanchez.
90s. Jason Bowen and Craig Middleton between the FA Cup Fourth Round replay between Reading and City in 1998.
00s. Marcus Hahnemann.
10s. Zat Knight.