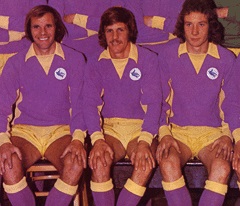 A bit early with the pre match quiz this time – I'll post the answers on here tomorrow.
60s. Just to prove what a different world it was back then, how many Welsh born players were in the first City team to play Reading during this decade and can you name the non Welsh members of the team?
70s. Zeke the vet's assistant transformed into a defender.
80s. The photo below was taken at a testimonial played between the two clubs this full back completed ten years plus service for. Released after failing to play a first team game with a club then based at a wooded valley, he played all of his league football for Reading, with the large majority of it coming during this decade – his trio of goals for the club coming at the rate of one every hundred and twenty odd games. Leaving Reading in 1993, he stayed in Berkshire to play for a now defunct team based in a town far more famous for it's equine sport than it's football. Two years later, he moved on to a side based in the largest town in the county of his first team (a town that was the birthplace of  a legendary cricket commentator, one of Dr Who's female assistants when Peter Davison played the title role and an actress who was once engaged to Shane Warne) and spent thirteen years there as player, coach, assistant manager and caretaker manager, but who is he?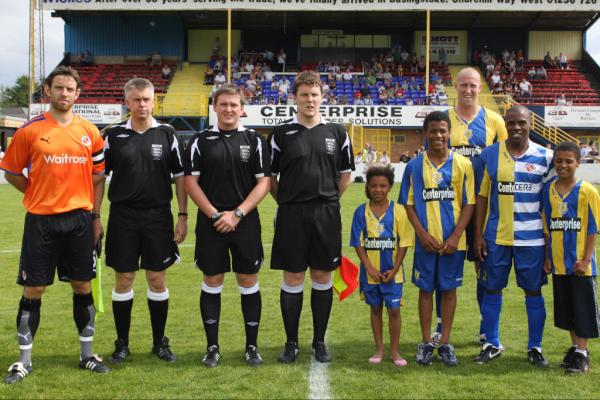 90s. Can you recognise this man, who played in a couple of cup ties for us against Reading during this decade, by this list of his former clubs – Manchester City, Cardiff City, Rotherham United, Doncaster Rovers and Carlisle United?
00s. Who was a regular in Reading teams that played us during this decade, was voted into a fans all time best Reading FC eleven, was elected BBC South Sports Personality of the Year during this decade and received news that he will be staying in his job a little longer yesterday?
10s.  The player trying a shot in this picture from less than two years ago was in the last Reading side to play us, who is he?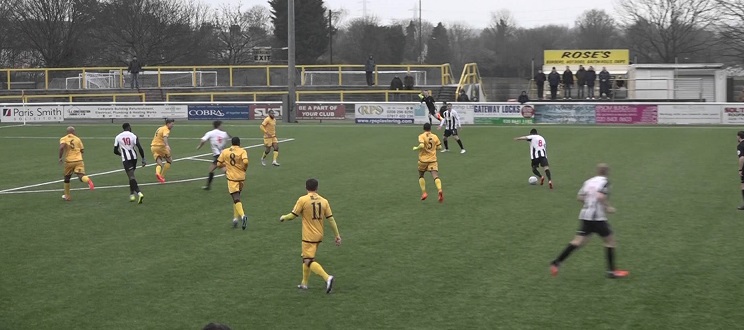 Answers
60s. There were nine Welsh born players in the City team which beat Reading 5-1 in the Second Round of the League Cup in September 1962, the two non Welshmen were Maurice Swan and Peter Hooper.
70s. Steve Hetzke.
80s. Steve Richardson, who started off with Southampton, then played for Reading, Newbury Town and Basingstoke Town – the famous natives of Basingstoke mentioned in the question are John Arlott, Sarah Sutton (who played Nyssa) and Elizabeth Hurley.
90s. Chris Beech.
00s. Graeme Murty, the current caretaker boss of Glasgow Rangers.
10s. Liam Kelly, who was playing for Bath City in the photo during his loan spell at the club during the 15/16 season.