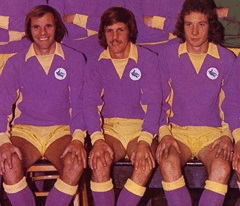 Back to the normal format today, six questions about our next opponents with the answers to be posted on here tomorrow morning.
60s. Born in Camberwell, where he was to die from meningitis just thirty years later, in 1948, the player with the ornithological surname stood fourth from the left in the back row of the photo below was a full back who played six times for Rangers before departing for the country that appears in the name of one of the stands at Loftus Road, can you name him?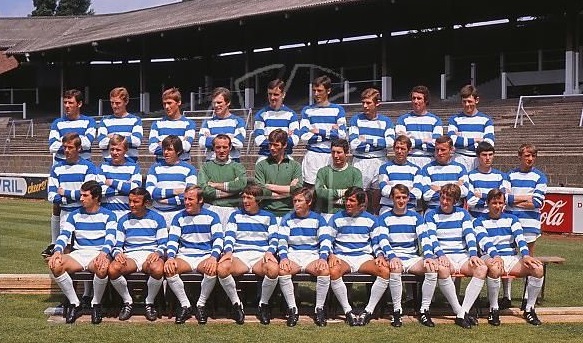 70s. City played six times at Loftus Road during this decade, scoring just twice. Who got the goals and how many did we concede in those matches?
80s.Can you recognise this Yorkshire born QPR player, and adviser to Hatem Ben Arfa during his time at Newcastle, from this decade from this list of some of his former clubs -  RC Strasbourg, F C Rouen, Falkirk, Dundee and Ayr United.
There's also another request for help regarding an obscure City player I came across. I was going to ask about an unused City sub from a League Cup tie against QPR in October 1988, but, apart from that one bit of info, I could not find anything about him at all – his name was J Wile.
90s. Can you identify the QPR player from the 90s in this picture of him working in the country of his birth, for whom he played ten times?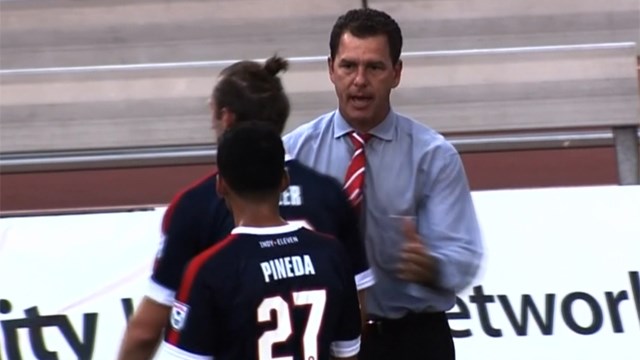 00s. Can you name this player from the following clues? At thirty three, this full back, who only played seven times for QPR, two of those games being against City within the space of seven weeks during this decade,  must be wondering if he still has a future in league football after his release by Rotherham this summer. Thirty eight appearances for his country are a better testimony to his ability than the less than three hundred club games he's played over such a long career – he's only scored three goals in his senior career, with two of them coming for his first club in the Premier League, the other one came three and a half years ago for a team which plays in blue and white hoops.
10s. Which member of the last QPR squad to play here signed for Den Haag within hours of being released by Rangers this week?
Answers.
60s. Bobby Finch who played in South Africa for a while after leaving Loftus Road.
70s. Fifteen – they won one and lost five on the visits to QPR in the 70s with John Toshack scoring in a 2-1 defeat in January 1970 and Leighton Phillips getting the only goal of the game ten months later.
80s. Simon Stainrod.
A thank you to the messageboard posters who told me that J Wile's first name was John, and provided the following;-
"There was a John Wile playing for Inter Cable-Tel in the 1998-99 FAW Premier Cup and an 'experienced' Jon Wile getting sent off for Bettws in 2005
http://www.walesonline.co.uk/sport/o…et-ton-2373647
but whether they are one and the same I've no idea."
90s. Juergen Sommer.
00s. Stephen Kelly played for the QPR team that won at Ninian Park in April 2003 and then he was in the side beaten at the Millennium Stadium in the Play Off Final on 25 May while on loan from Spurs.
10s. Abdenasser El Khayati.