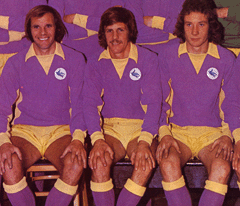 Being the saddo I am, a few years ago I calculated that Preston were the side I'd seen City play most. We've had a break in fixtures with them for a few years, but I reckon they still might top that particular chart – anyway, six questions about them here, with the answers to be posted tomorrow morning.
60s. Who are the four members of Preston's 1964 FA Cup Final team pictured here – I think two of them are quite easy if you are a certain age, but here's a couple of clues regarding the other pair. One of them was a winger who played just one match for one of the country's most successful clubs and the other was a fixture in the Preston team for well over ten seasons until the early 70s.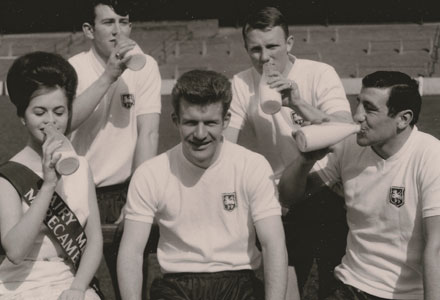 70. Two pictures of Preston squads from early in this decade, but can you tell me what profession in the retail trade links the player sat third from the left in the front row in the first photo and the one stood on the left of the back row in the second one. Once again, some clues;-
the first player was a striker whose time at Preston was one of only two pretty short occasions when he stepped out of his native county during his career. He played league football for two teams in the city of his birth, but is arguably better known there for his involvement, long after his football playing days ended, with another of it's teams from another sport.
The second player is a full back who won a Scottish Under 23 cap during a five spell at Preston – he shares his name with someone much more famous from another sport who played nearly 80 times for his adopted country.
80s. We've taken some right pastings at Deepdale down the years, but, during this decade, this player's only appearance there in a City shirt saw us return with a point, who is he?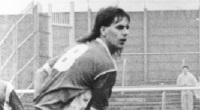 90s. By contrast, this player's only Deepdale appearance nearly ten years later saw us take one of those aforementioned pastings, do you recognise him?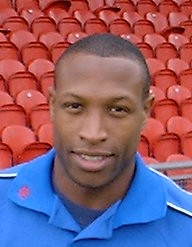 00s. Capped nearly eighty times by his country, this player was a regular in Preston teams which faced us around a decade ago, can you name him?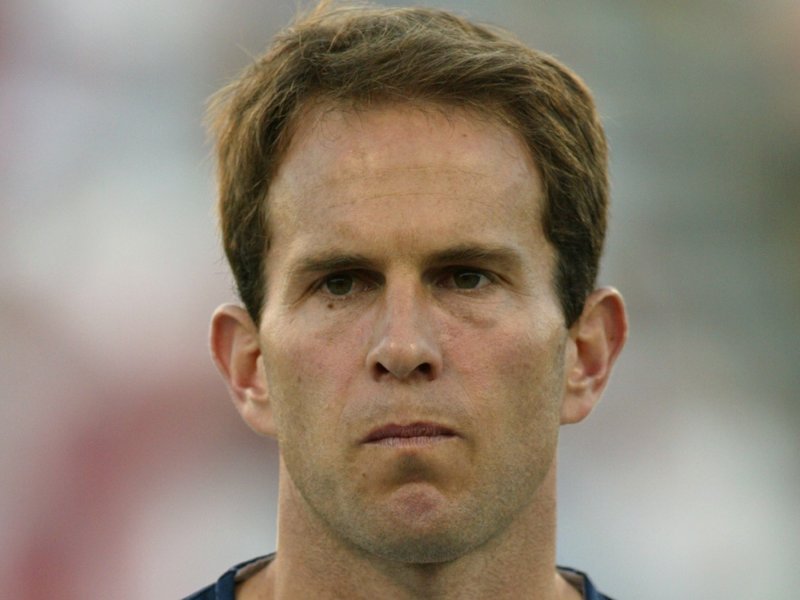 10s. Last seen in Cardiff playing for Sheffield United's Under 21 team, this man played an unwanted part in one of our heavy Deepdale defeats, who is he?
Answers.
60s.From left to right, the players are Howard Kendall, George Ross, Dave Wilson (he was transferred to Liverpool, for whom he played just the single match in 1967 before returning to Preston a few months later) and Alex Dawson.
70s. The player in the first picture is Bobby Ham who had a season with Preston in 70/71. Before that, he had two spells with Bradford Park Avenue and left them to sign for Bradford City – he returned to Valley Parade after leaving Preston and scored over a hundred goals while playing for both Bradford clubs, but he's also famous in that area for being a promoter of the Bradford Dukes speedway team which used to race at Odsal Stadium.
The other player is Alan Lamb, who played eighty times for Preston between 1972 and 1977, so, if you're still awake at this stage, the answer to the question is Butcher.
80s. Steve Tupling was in the City side which drew 3-3 at Preston in December 1988.
90s. Hayden Fleming was a member of the side thumped 5-0 at Deepdale on New Years Day 1996.
00s. USA international Eddie Lewis.
10s. Paul Coutts was sent off quite early in City's game at Preston in February 2010, but we still managed to lose it by 3-0.