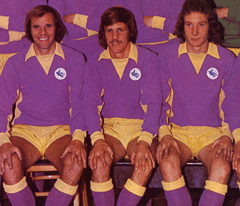 Six questions about tonight's opponents, the answers will be posted on here tomorrow.
60's. City beat Port Vale in a Third Round FA Cup tie at Ninian Park in January 1966, name this player who turned out for us that day against one of his former clubs.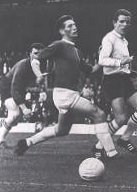 70's. Our twelve man squad for the 2-1 defeat at Vale Park in September 1975 included five players who had played for Wales by then or would go on to play for them in the future, can you name them?
80's. City played excellently in beating a strong Port Vale team 3-0 at Ninian Park in January 1989. No doubt Vale fans would have said that their defeat had a lot to do with them having to play a midfielder, who went on to play a lot of Premier League football and played for his country in a World Cup Finals tournament, at centre half – who was their makeshift centreback that day?
90's. Port Vale clinched promotion to what is now the Championship with their 3-1 win at Ninian Park in May 1994, their third goal that night was scored by a midfield player who went on to make 200+ Premier League appearances for the Midlands club he supported as a schoolboy, can you name him?
00's. Why did Tony Jones make headlines during City's 1-0 home win over Port Vale in April 2002?
10's. Name the current Port Vale player who made his debut in senior football as a 16 year old while playing for another club, has played for his country thirteen times and has had four loan spells at Coventry City during his career.
Answers
60's. Terry Harkin.
70's. Mike England, Phil Dwyer, Gil Reece, Tony Villars and David Giles – apologies for the early version of this question which asked for six players (I, wrongly, though that Brian Attley had got an international cap or two when he was with Swansea).
80's. Robbie Earle.
90's. Ian Taylor.
00's. Tony Jones was at the game as a spectator and ended up having to be a linesman for the closing stages of the game – see link below for more details
http://news.bbc.co.uk/sport1/hi/football/eng_div_2/1898927.s tm
10's. Richard Duffy.