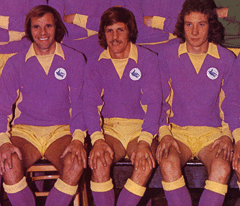 I always post a link to these quizzes on a City messageboard I use and one of the replies in the thread for the one for our last match said
"Bob, maybe next week you could set the questions based on rocket science.
At least that way the majority of us might have half a chance at getting one or two of them right."
He's got a point really, the questions do tend to be pretty tough, so I'm trying something different, and, I believe, a little easier, this time. There are the usual questions for each of the last six decades, but they are in cryptic crossword clue format with the answers all being players from the decade in question – the answers will be posted on here tomorrow.
There's also an extra question relating to a picture of a player that was posted on that same messageboard I mentioned a few days ago – there's no definite answer to this question so far and it may be that there never will be, but I'd be grateful to receive any opinions/comments from you as to who you think is in the picture.
60s. Although it may sound like it, this Forest player wasn't named after a members club set up to assist the residents of a South Wales town (5,5).
70s. Did this member of a Forest side beaten by City in this decade travel on the Antrim Line (4,6)?
80s. It seems like this Forest centreback was no vegetarian (5,7)!
90s. Had a foot in both camps (5,9).
00s. Hair liners used by Cardiff pre Christmas moved up to Nottingham for the New Year (4,6).
10s. Used read horns in assault on Icelander (6,9).
The other question is simply can you identify the player in this picture?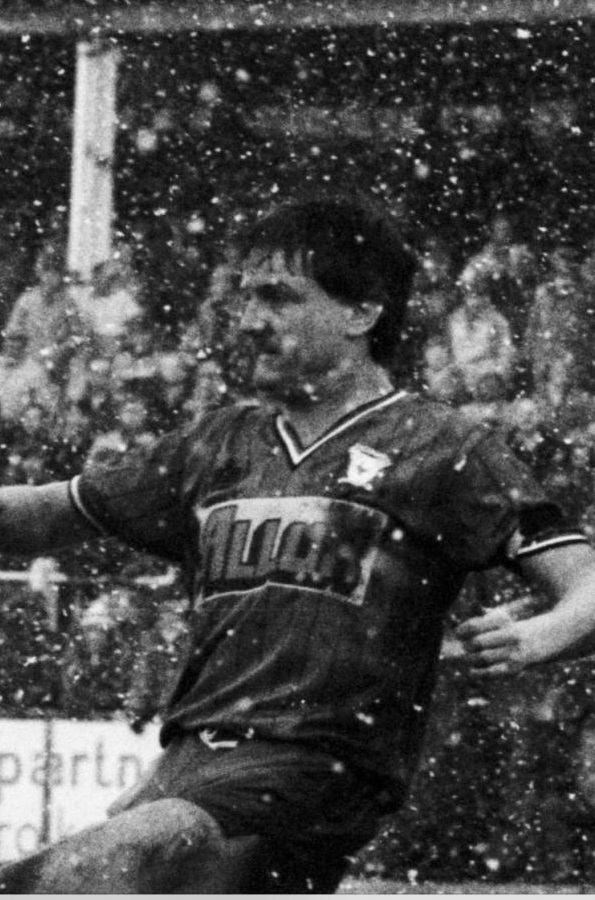 The badge makes it look like he's a City player, but I had no recollection of us ever being sponsored by a company called "Allux" – then again, I pay no attention whatsoever to who a club sponsors are and genuinely couldn't tell you who currently sponsors, say, Man United and Chelsea. However, a list of previous City sponsors which appears on Wikipedia has no mention of Allux, but then there's this photo from 85/86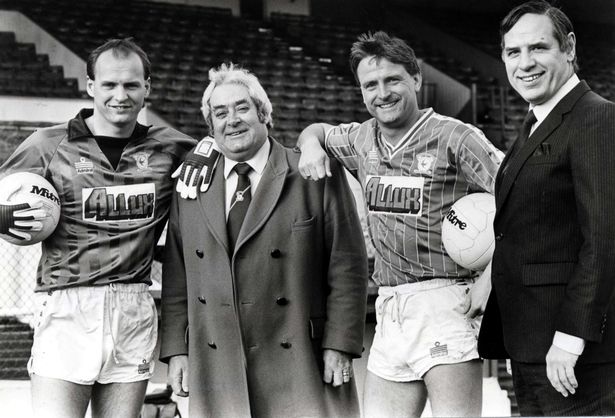 that shows City players wearing shirts with that name on them – in fact, the player generally reckoned by messageboard users to be the mystery man is in the picture!
The poster of the original photo has said that he believes there is a Wigan connection to it and so I feel there is a good chance that the picture was taken on 8 February 1986 when City were beaten 2-0 at the old Springfield Park by Wigan – our side that day was
Lee Smelt
Wayne Curtis
Phil Brignull
Jimmy Mullen
David Giles
Mark Farrington
Chris Marustik
Nigel Vaughan
Mike Ford
Rob Turner
Paul Wheeler
Derrick Christie came on as a sub for Curtis
So, if the picture was taken at that match, then I suppose the player has to be Jimmy Mullen, but, whenever I look at it, I'm only about 70% convinced that it is him.
I know that some of our former players take the occasional look at this blog, so maybe there's someone out there who can confirm once and for all that it is Jimmy Mullen – if nothing else, it would put me out of my misery!
Answers
60s. Barry Lyons.
70s. Neil Martin.
80s. David Needham.
90s. Kevin Ratcliffe.
00s. Neil Harris played, and scored, for City in a loan spell from Millwall in December 2004 and then signed for Forest over the Christmas period – he was a member of their team that was beaten 3-0 at Ninian Park on 3 January 2005.
Darius Henderson was sent for elbowing Heidar Helguson in City's win over Forest in April 2013.