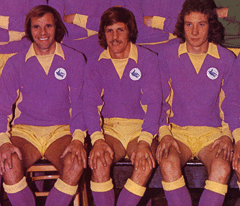 As usual, six questions about our next opponents – answers to be posted on here tomorrow.
60s. The man pictured played around three hundred and fifty matches for five different clubs in a fifteen year career which spanned the fifties and most of this decade, but the large majority of those games were in a Norwich shirt. When he went into management he stayed at one club for twenty years, but this didn't really put him in Ferguson or Wenger territory because this was with a coastal non league club not too far from Carrow Road. Can you identify him?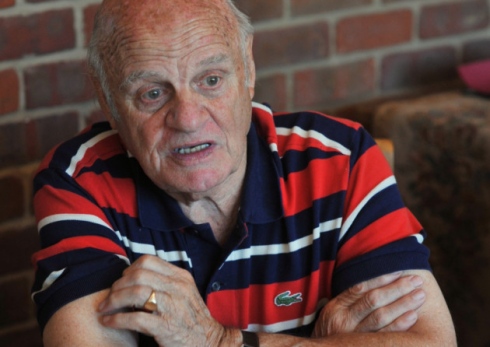 70s, Recognising two of the men in this photograph shouldn't be too difficult if you are of a certain age, but who is it on the left? A few clues, he's a Londoner who started at Spurs, but left for City's last opponents having never played a first team game for the White Hart Lane club. Next, he was managed by one of the other men in the photo at Bournemouth and finished his playing days in 1976 at Aldershot, before joining up with his former boss at Norwich in a coaching role.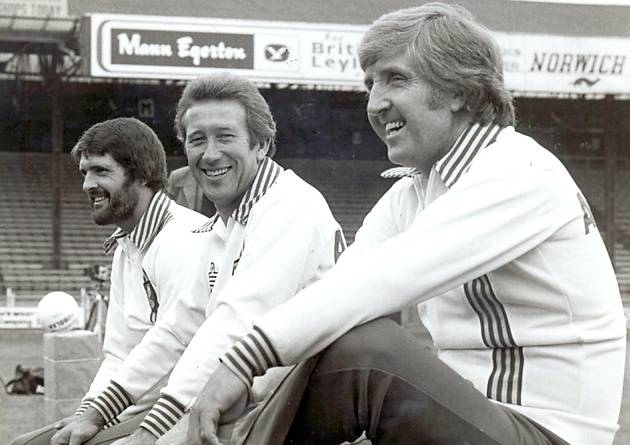 80's. Name the former Norwich and Cardiff player from this decade who went on to play on mainland Europe for a team that had once been European Cup winners.
90s. This picture was taken at the ground of a former Football League club that played in a similar colour shirt to Norwich, but one of the men in the photo (don't think I need to tell you which is the former player!) made over 300 appearances for the Canaries during a thirteen year stint at the club which spanned the whole of this decade, can you name him?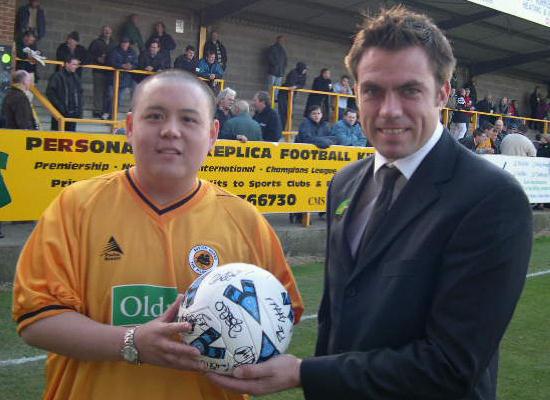 00s, The player pictured started off at his home town club before signing for Norwich for £1 million in a deal which was concluded while he was on holiday, because the two teams agreed it would be a foregone conclusion that he would agree to the move! He was a member of a Norwich squad that beat City at Carrow Road during this decade and now works a boxing trainer, but can you tell me who he is?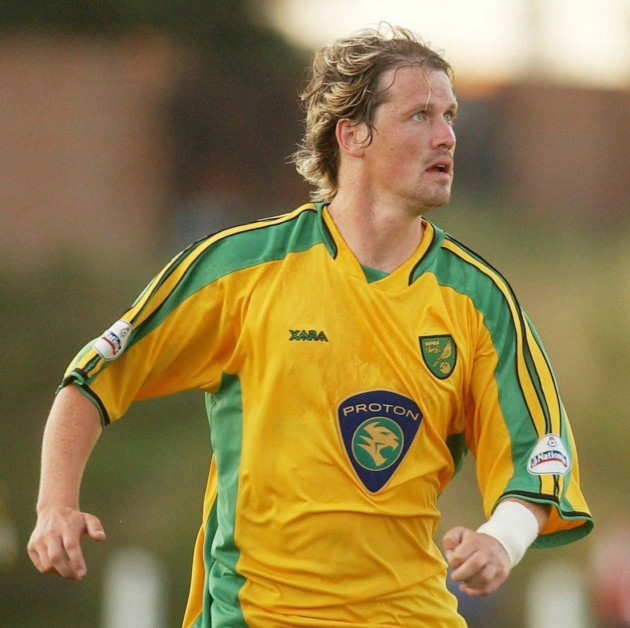 10s. Name this member of a Norwich team to play at Cardiff City Stadium during this decade.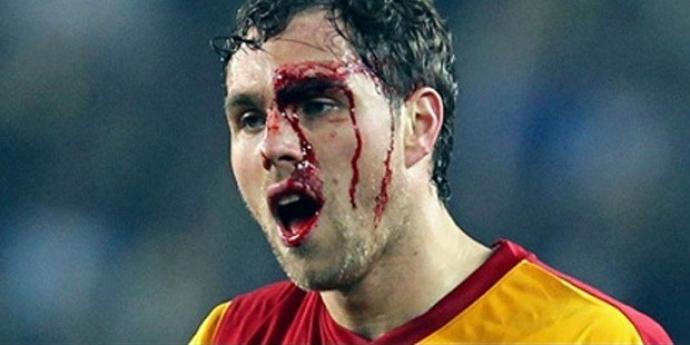 Answers.
60s Scottish winger Bill Punton who managed Yarmouth Town for two decades.
70s. John Bond and Ken Brown are pictured with John Sainty whose last job in football according to Wikipedia was Head Coach at Bemerton Heath Harlequins F.C.!
80s. Mark Farrington, who struggled to get in the truly awful City team that was relegated from what was then Division Three in 1985/86, went on to play, among others,  for Feyenoord, Genk and Hertha Berlin.
90s. Daryl Sutch – the picture was taken at Boston United's ground.
00s. Crewe born Mark Rivers.
10s. Johan Elmander