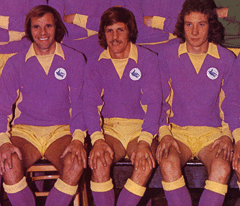 I'll post the answers to these six questions relating to our next opponents on Saturday.
60s. This player experienced mixed fortunes when he turned out twice for City against his former club, Norwich, in the year of the "Big Freeze", with a win at Ninian Park being followed four months later by a heavy defeat at Carrow Road – who am I describing?
70s. What is the connection between this gentleman and Gil Reece?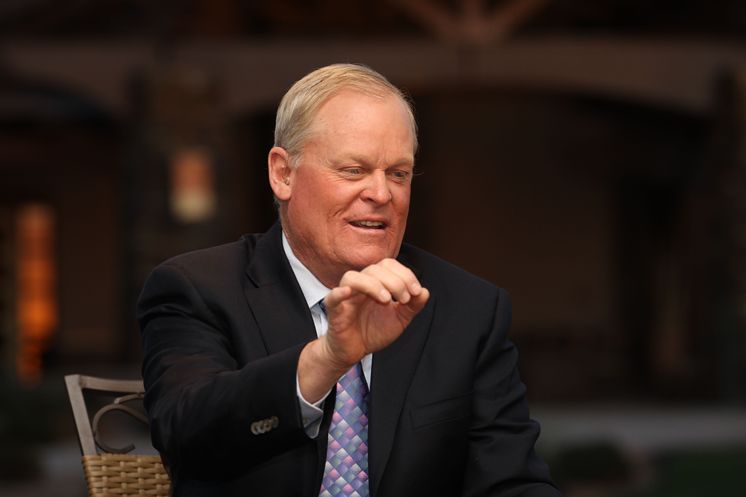 80s. The clubs only played each other four times during this decade, can you name the players who were our centre forward in these games?
90s. Name two City goalkeepers from this decade who had spells at Norwich City.
00s. Cardiff 1 Norwich 0, Cardiff 1 Norwich 2 and Cardiff 2 Norwich 2 were the scores in games played at Ninian Park in consecutive seasons during this decade, but what links these matches in terms of the goals we scored in them?
10s. Given that it happened for the first time in Norwich's 3-2 win over us in September and has happened three times since in their matches (including last Saturday), this event can hardly be described as unique, but I can't recall it happening in a Football League game anywhere else before it did when we played at Carrow Road – what am I describing?
Answers.
60s. Richard Scott.
70s. The man in the picture is Johnny Miller who won the British Open golf championship in 1976. Two years earlier, his namesake had scored for Norwich in a 1-1 draw against City at Carrow Road which was shown later that night on Match of the Day – Gil Reece scored our equaliser that say.
80s. Peter Kitchen and Gary Stevens played centre forward in the two games in 81/82 and Chris Townsend was our main striker in the First Leg of a Second Round League Cup tie at Ninian Park between the sides in 1983 that finished 0-0. Gary Bennett replaced him for the return leg, which was easily won by Norwich by three goals to nil.
90s. Norwich was Roger Hansbury's first club and he made seventy eight appearances for them between 1973 and 1981. However, Jon Hallworth never got to play a first team match for the Canaries during his loan spell from Oldham with them in the 1994/95 season.
00s. They were scored against past or future City goalkeepers. Paul Parry scored the only goal of the game in the 06/07 season past Tony Warner, while David Marshall was between the sticks for Norwich when Gavin Rae scored for us in 07/08 and Ross McCormack scored twice in 08/09.
10s. One twin being replaced by another one in a Championship game. One of Norwich's Murphy twins has been replaced by the other one in the game with us and then in matches against Burton, Rotherham and Birmingham.