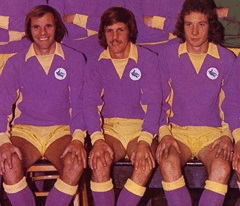 Here we go then, the last home game of the season and just one more quiz to go after this one – how will you cope during the summer! I'll post the answers on here tomorrow.
60s. What is the connection between the father of the international goalkeeper on the left of this picture and the City team which drew 1-1 with Newcastle at Ninian Park in September 1964? I'll be tremendously impressed with anyone who can identify the person stood next to him as  well.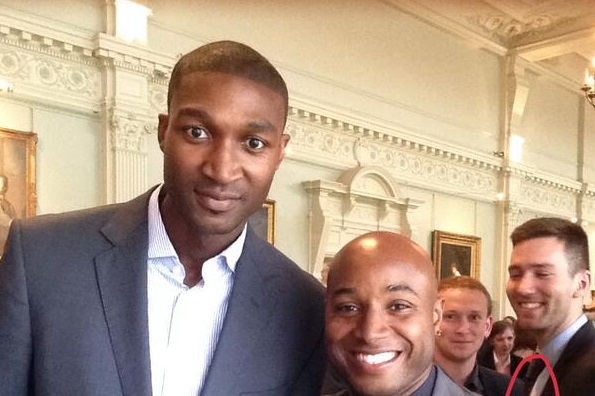 70s. This Wales Under 21 international played for eleven different clubs in his thirteen year playing career. His final club was Swansea, but he made most appearances, and scored most goals, for Newcastle – who is he?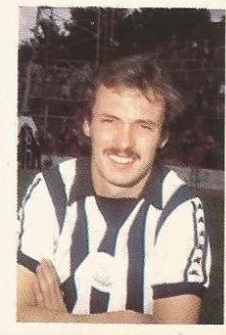 80s. In October 1983 I watched both legs of a successful tour of South Wales by Newcastle United. On Sunday 16th, they won at the Vetch Field and three days later they beat us at Ninian Park. The Geordies scored four goals in these matches, with the scorers against us being a pair of England internationals who won 122 caps between them – getting their names shouldn't be too difficult, but who were the one time British record transfer fee holder and the future City player who were among the goal scorers at Swansea?
90s. In October 1997, a future City player scored the first goal for Newcastle in front of a 36,000 crowd at St James Park in a match they eventually won 2-0. In the last minute of the game, he was substituted and replaced by another future City player who was making what turned out to be his only first team appearance for the club – can you name them both?
00s. Name this Newcastle player from this decade.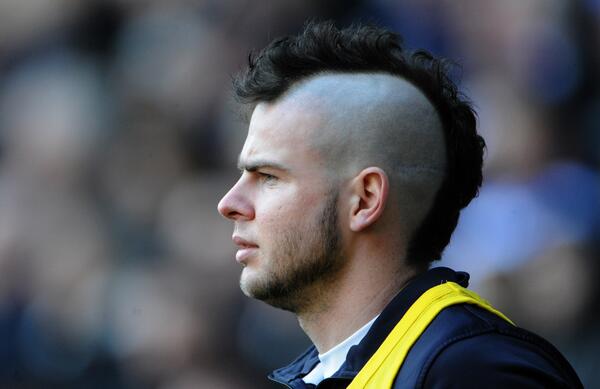 10s. Name the player who featured for the Geordies against us during this decade and left them last year to sign for Anzhi Makhachkala. Can you also tell me the last time he played against us?
Answers.
60s. Stockport born Jason Clive Lloyd played twelve times for Guyana, while his father Clive Lloyd had a rather more illustrious time of it as captain of the all conquering West Indian cricket team of the late 70s and 80s. Clive Lloyd, a Merthyr born forward signed from Norwich made his debut for City in that game with Newcastle and played in the next two matches before losing his place in the side – he went on to sign for Swindon after leaving us, but those three matches were the only ones he ever played in first team professional football.
Stood next to Jason is West Indies quick bowler Tino Best  – the picture was taken in the Long Room at Lords.
70s. Ian Davies.
80s. Peter Beardsley and kevin Keegan scored in the 2-0 win over us, while David Mills got one of the goals at Swansea – Chris Marustik scored for the jacks in their 2-1 loss.
90s. Des Hamilton scored Newcastle's first goal (Ian Rush got the other one) in a win over Hull City in the Third Round of the League Cup. Paul Brayson replaced Hamilton for the last minute or two of the game.
00s. Danny Guthrie.
10s. Gabriel Obertan, who was in action for Wigan against us last Saturday.