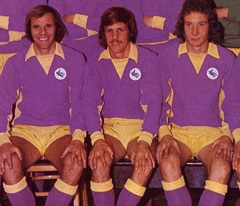 Six questions on tonight's opponents with the answers to be posted on here tomorrow.
60s. You would have thought this Millwall centre half from the mid sixties would have been from North Wales as opposed to being born in Bishop Auckland.
70s. Can you identify this skilful striker cum midfield man who spent the majority of his long career playing for London teams? He started off as a Youth Cup winner on the King's Road, but, with first team opportunities few and far between, he moved on to play for a side of reds, who were then blue, in their sole season of top flight football. He then signed for one of two non London sides he played for (both of whom were to the east and played in yellow/gold), before a short spell south of the river with some Addicks. He'd been playing senior football for nearly ten years when he joined Millwall at the fag end of the sixties and went on to play more than double the number of games for them that he did for any of his other teams – his scoring rate of better than a goal every four matches for the Lions being especially impressive considering that he was now playing in central midfield. After six years at Cold Blow Lane, he left on a Pilgrimage that lasted a couple of years, one of which saw him taking on managerial responsibilities.
80s. In 82/83, City scored seven unanswered goals against Millwall – who is the member of both of those beaten Millwall teams in this picture? A full back, he was another who never ventured far from his London roots with the furthest north of the eleven sides he played for being Chesham United (who he also managed). Despite playing over four hundred games in the Football League (around a hundred and fifty of them being for Millwall), he just managed the single goal, which came when playing for the side whose kit he is wearing in the picture.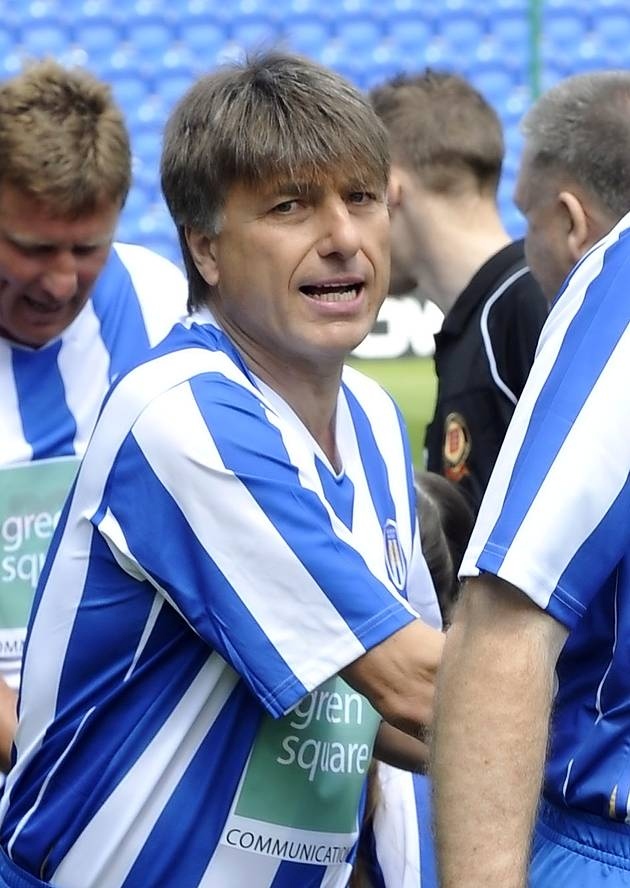 90s. What makes Ghana international Kim Grant unique among Millwall goalscorers against us in this decade?
00s. Described by Millwall manager of the time, Mark McGhee, as potentially the best centre forward he had worked with in his career, the player pictured scored for them against us during this decade. Forced to retire through injury at just twenty four, Millwall were the only professional club for this man who played once for his country – since then he has worked as a football pundit in his native land, but who is he?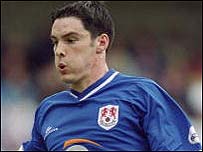 10s. He came on for us as a sub in a game at Millwall during this decade and is currently playing his home games at this stadium, but do you know who I'm describing?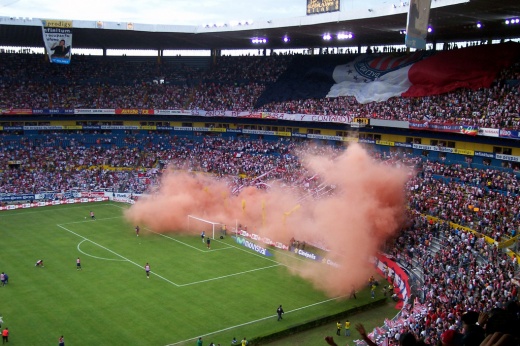 Answers
60s. Bryan Snowdon.
70s.Former Chelsea, Leyton Orient, Norwich City, Charlton Athletic, Millwall and Boston United player Gordon Bolland – he was player manager of Boston in his final season in football.
80s. Paul Roberts – his only ever goal was scored when playing for Colchester.
90s. He's the only one of Millwall's goalscorers against us in the 90s who never played for Cardiff City – Neil Harris scored four of the seven goals Millwall scored against us (we only scored one in that time) and Paul Shaw got the other two.
00s. Richard Sadlier (he scored against us in our 2-1 League Cup defeat in 2001 at the New Den), who has been employed as a pundit on RTE (Ireland) since he finished playing.
10S. The photo is of the Estadio Jalisco in Guadalajara, Mexico which is the home of Club Atlas, the team Ravel Morrison is on loan to from Lazio