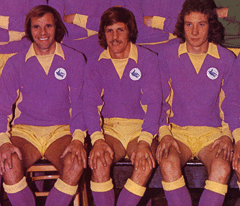 I'll post the answers on here tomorrow morning.
60s. This Leeds player from the early sixties turned out for Lancashire county cricket club and had a spell as a manager in the old First Division, can you name him?
70s. The goalscorer in this picture was only 17 when he netted for Leeds on his debut for the club, who is he?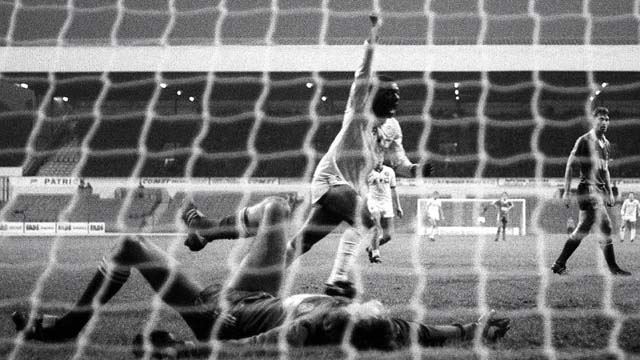 80s. Four players to identify in this picture of a Leeds squad from the mid 80's. Who  scored for Leeds at Ninian Park during this decade, who scored the winning goal in an FA Cup Final, who is the man described as pound for pound the best signing I ever made by a legendary manager and who is the current day comedian who has a 1966 World Cup winner as his dad and a member of the great Leeds side of the 60s and 70s as his uncle?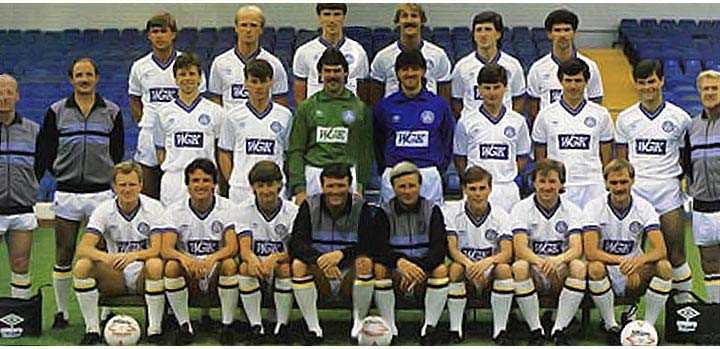 90s. Who is this?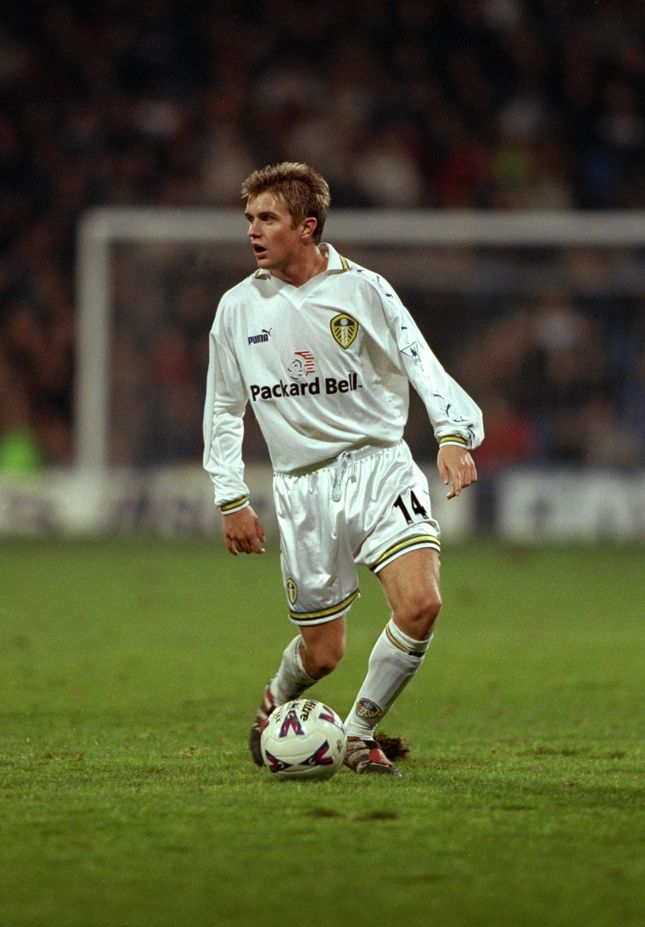 00s. Name the goalkeeper who played for both teams in Cardiff v Leeds fixtures during this decade.
10's. Name the Leeds player in this picture from a game against City during this decade.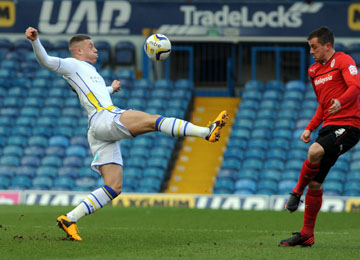 Answers
60s. Freddie Goodwin, who went on to manage Birmingham in the top flight.
70s. Terry Connor.
80s. Scott Sellars, who scored Leeds' goal in their 2-1 defeat in Cardiff in September 1984 is third from the left in the front row, Andy Linighan, scorer of Arsenal's winning goal in their 1993 FA Cup Final win over Sheffield Wednesday is third from the left in the back row, Alex Feguson's best ever signing Dennis Irwin is fourth from the right in the middle row and Nobby Stiles' son and Johny Giles' nephew John Stiles is third from the left in the same row.
90s. Steve McPhail.
00s. Tony Warner played for City in both matches against Leeds in 2004/05 and was in goal for Leeds in our 1-0 win at Elland Road in 06/07.
10s. Ross Barkley had a loan spell at Leeds before establishing himself in the Everton team  and played for them in our victory there in January 2013.