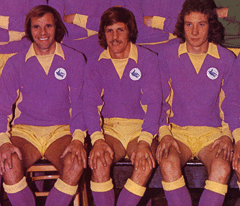 Another of those teams we saw very little of during some of the decades that make up the last half century, but I've managed to put together the usual six questions with the answers to be posted on here on match day.
60s, Name this eighty four year old who appeared for City in a game against Ipswich during this decade.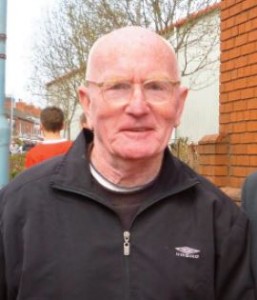 70s. Can you identify this striker who started with a bunch of old style glaziers, but it was at Ipswich where he played first team football for the first time? After three years, he left Portman Road for one of the Football League's southern outposts as he established a reputation for himself as a decent goalscorer at lower league levels, with his most productive spell coming for some antlered animals and, no, he didn't have a family member who was valued at about £ 4.5 million at the time!.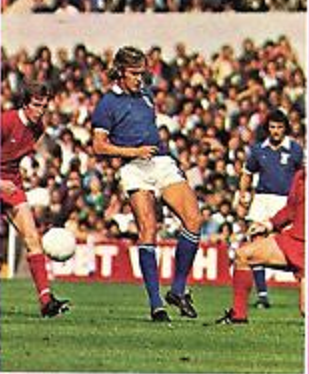 80s. With a surname initial of "H", this young midfield player made just the one appearance for City. It was in a Cup match against Norwich and the closest he ever got to playing again for us was when he was an unused sub for our only meeting with Ipswich during this decade – who is he?
90s. This man was the first player from his country to play Premier League football and marked his international debut by scoring a winning goal against Brazil, but who is he?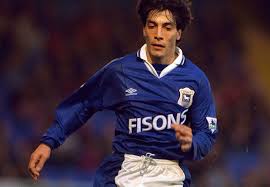 00s. The Ipswich squad for the game during this decade in which this picture was taken included one player who scored in the Championship last month, another who played at that level for his club in their last match and another who was a regular starter in the Championship last season – can you name the three players concerned?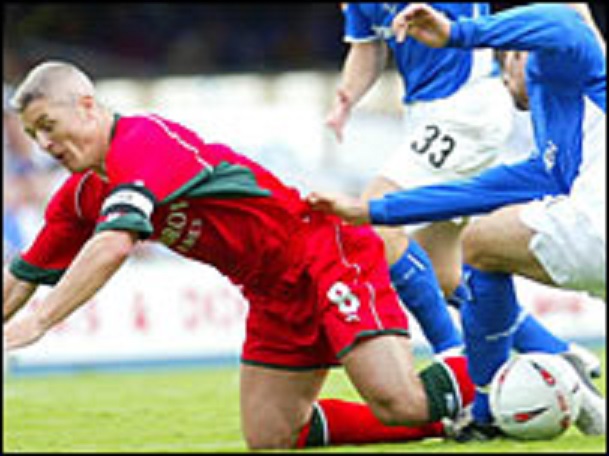 10s. Name this member of a City squad which faced Ipswich last season.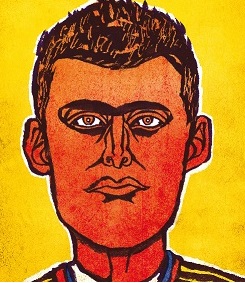 Answers
60s. Johnny King.
70s. Terry Austin.
80s. Russell Heycock.
90s. Uruguayan winger, Adrian Paz.
00s. Darren Bent was a scorer against City for Ipswich in their 3-1 win over us in August 2004 and also found the net for Derby County during Novvember, Lewis Price was an unused sub that day and played for Rotherham at Burton last week, as was Dean Bowditch of MK Dons.
10s. Gabriel Tamas.