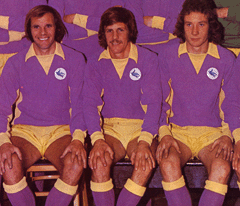 The answers will be posted on here tomorrow.
60s. Name this Hull player from this decade.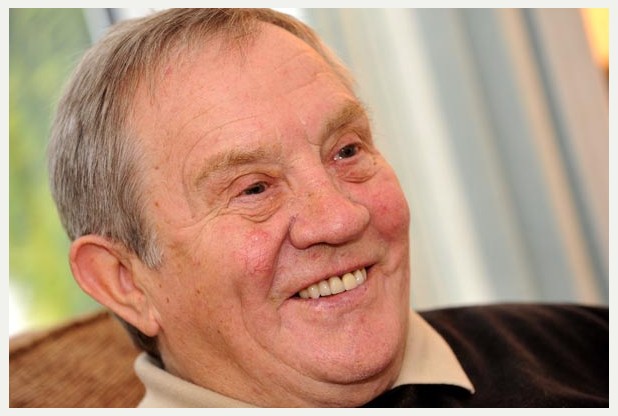 70s. Who in this picture from the early seventies of the Hull squad played twenty five times for his country, scoring once, is the owner of an FA Cup Final losers medal and also turned out once for a team primarily set up for Czech Australians based in Sydney?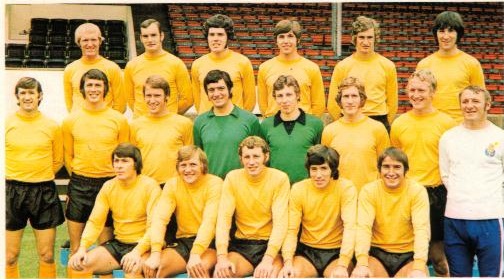 80s. A few weeks after beating us at Ninian Park in a Third Round tie in 1989, Hull entertained Liverpool in the Fifth Round and led 2-1 before ending up losing 3-2. Can you name the Hull player, who scored more than 200 goals in his career, in this picture from the game?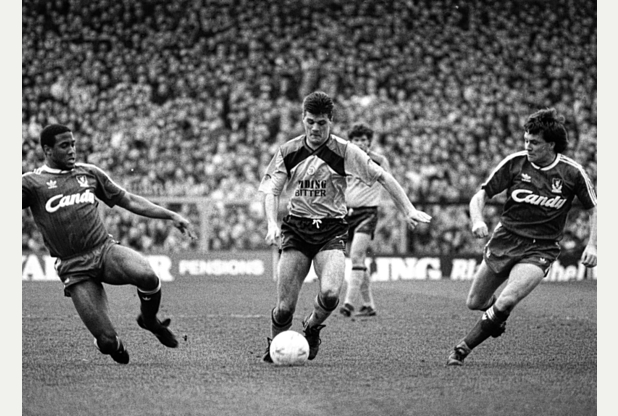 90s. Can you identify these two scorers for Hull in the same match at Ninian Park during this decade. Besides being a Tiger, one of them was also a Grecian, a Biscuitman, a Fox and a Saint. The other one was also a Saint, as well as being a Hatter, an Imp, a Swan and a U.
00s. A scorer for Hull against us during this decade, this striker had a trial with City four years ago, can you name him?
10s. Why would the headline "Steve Bruce bemoans keeper" be doubly appropriate after one of Hull's visits to Cardiff City Stadium during this decade?
Answers.
60s. Ken Wagstaff.
70s. Assistant manager Tommy Docherty who played one match for a team called Sydney Prague at the end of his playing career.
80s. Andy Payton.
90's. Steve Moran and Matt Bound.
00s. Craig Fagan.
10s. Heider Helguson outjumped the Hull keeper to score the first goal in our 2-1 win over Hull in November 2012 – the keeper's name was Ben Amos, an anagram of the word "bemoans".