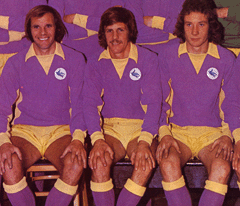 A break of a fortnight for the quiz, but it'll take more than that to change it's format! Six questions about tomorrow's opponents, with the answers to be posted on here tomorrow.
60s. Can you recognise the two men who went on to play for England in this photo of the Huddersfield squad from the early sixties?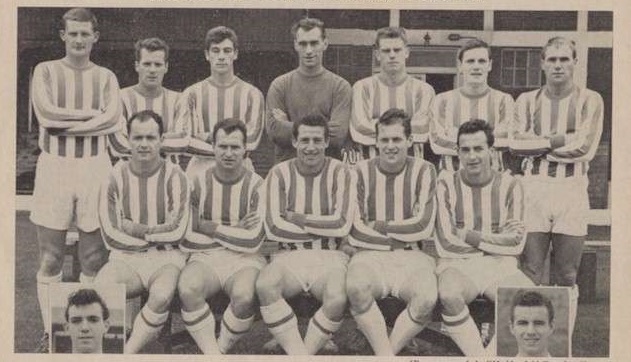 70s. This player scored a goal at Ninian Park during this decade which saw great celebrations from the home fans, who is he?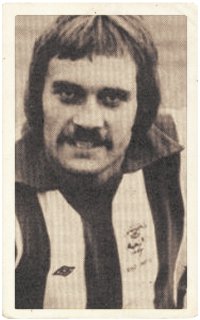 80s. The man in the photo won full caps for his country as a striker after he left Huddersfield, but he made enough of an impression at that club to be selected in a fans choice team of the 80s – he's hardly the player you think of when you hear his surname mentioned though, can you name him?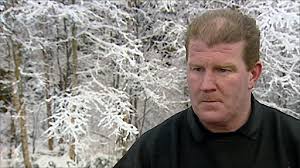 90s. The goal he scored for Huddersfield against City during this decade was hardly the most famous of this player's career – that had come a few years earlier with a former City player heavily involved in it, who am I describing?
00s. A member of a Huddersfield team which faced City during this decade, the term "journeyman" could have been invented for this striker who played for thirteen different clubs in the Football League during a long career. Can you name this man – he was sentenced to two and a half years in jail earlier this year.
10s. Can you name the player seen here playing for his country? He was in the last Huddersfield squad to face us and has scored against us for a different club during this decade.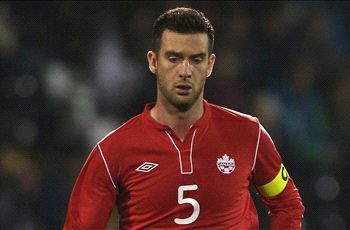 Answers.
60s. World Cup winner Ray Wilson is stood on the right of the back row and future England test cricketer Chris Balderstone is sat second from the right in the front row.
70s. Dick Kryzwicki who put Wales 1-0 up against World Cup holders England in 1970 while a Huddersfield Town player.
80s. Duncan Shearer.
90s. Gary Crosby scored in Huddersfield's 5-1 win over us in 1995, his most memorable goal was scored for Nottingham Forest against Man City – Andy Dibble was in goals and anyone who has seen it will never forget it.
00s. Delroy Facey – he was sent to prison for match fixing in April.
10s. Canadian international David Edgar, who scored Burnley's late equaliser in the game which saw us crowned Champions in 2013.