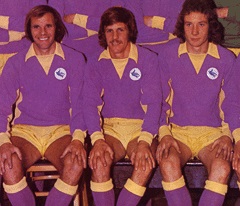 Back to City games, so the normal pre match quiz returns – the answers will be posted on here tomorrow.
60s. Who is the player in the foreground of this picture?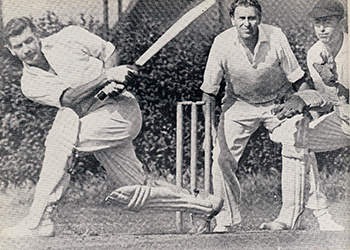 70s. What's the connection between the building in the photograph below, the place where the Beatles began their first British tour in 1963 and a Fulham player who made more than one hundred and fifty appearances for the club during this decade?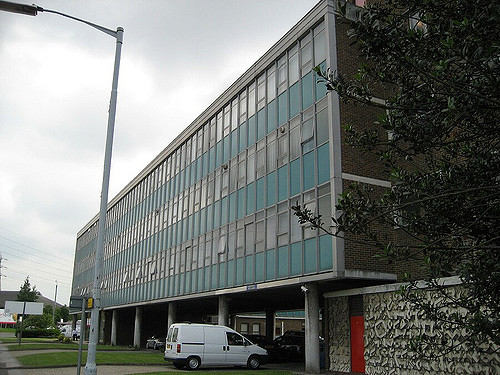 80s. Cambridge United away, Swansea away and Fulham away. What linked these games, spread over a couple of mid 80s seasons, as far as a City defender from this period, who we signed from Shepshed Charterhouse,  was concerned?
90s. Craven Cottage to the Copacabana is some trek, but why may it not have felt quite so far at a couple of Fulham v Cardiff matches in this decade?
00s. Which one time Fulham record signing had a month's trial at Ipswich in 2007, some six years after a transfer deal that saw the club Chairman take court action against the then manager alleging that he had taken a cut of the "exorbitant" fee himself – the charges were quickly dropped.
10s. Four years ago this month, City played their first league game against Fulham in more than sixteen years. How many players from either squad that afternoon are still at the same club and how many of them have subsequently played for the other team?
Answers
60s. Johnny Haynes.
70s. Slough – the building featured as the home of a Slough based fictional company called Wernham Hogg that the BBC comedy series The Office was centred on, the town was the opening venue for the Beatles on their first British tour and midfield player Alan Slough was a regular in the Fulham team for four years in the mid 70s.
80s. Colin Smith scored three league goals for City, they came in a 2-0 win at Cambridge on 10/3/84 and 3-2 defeats at Swansea and Fulham on 21/4/84 and 20/10/84 respectively.
90s. Because both teams had a Brazil in their team, Gary for Fulham and Derek for City, in our 3-1 win in Putney on 21/8/93 and then in our 1-0 home victory later in the season on 11/12/93.
00s. Steve Marlet – Mohammed Al Fayed wanted to take Jean Tigana to court.
10s. Aron Gunnarsson is the only player still at the side he played for on 28/9/13 – Keiran Richardson and Neil Etheridge have played for City since that day.