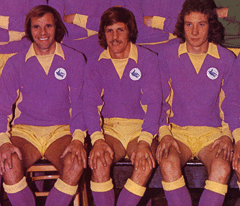 The answers will be posted tomorrow morning.
60s. Identifying one of the former Fulham forwards from this decade in this picture is quite easy, but who is the other one and which of them scored the more goals for the club?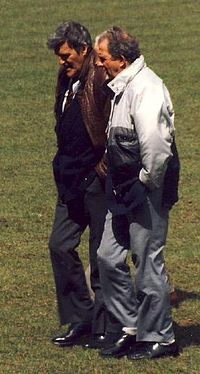 70s, An earlier move to a London club had been something of a media event for this man, but his arrival at Fulham at the end of this decade was a much more low key affair - who is he?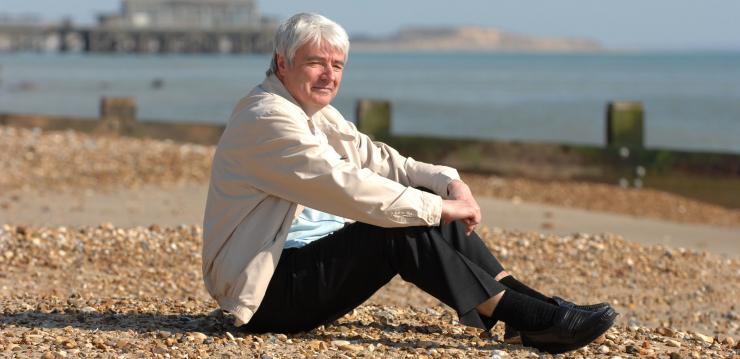 80s. Who is this?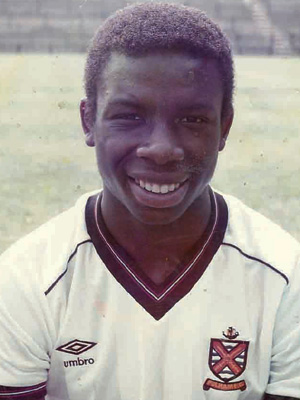 90s. This man made his City debut in a notable match against Fulham during this decade, can you name him?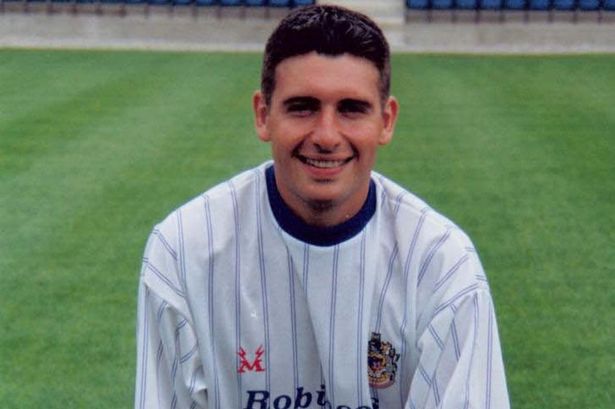 00s. Which American born stalwart of the Fulham team of the late 2000s announced his retirement from the game earlier this month?
10s. What club does the scorer of this goal play for?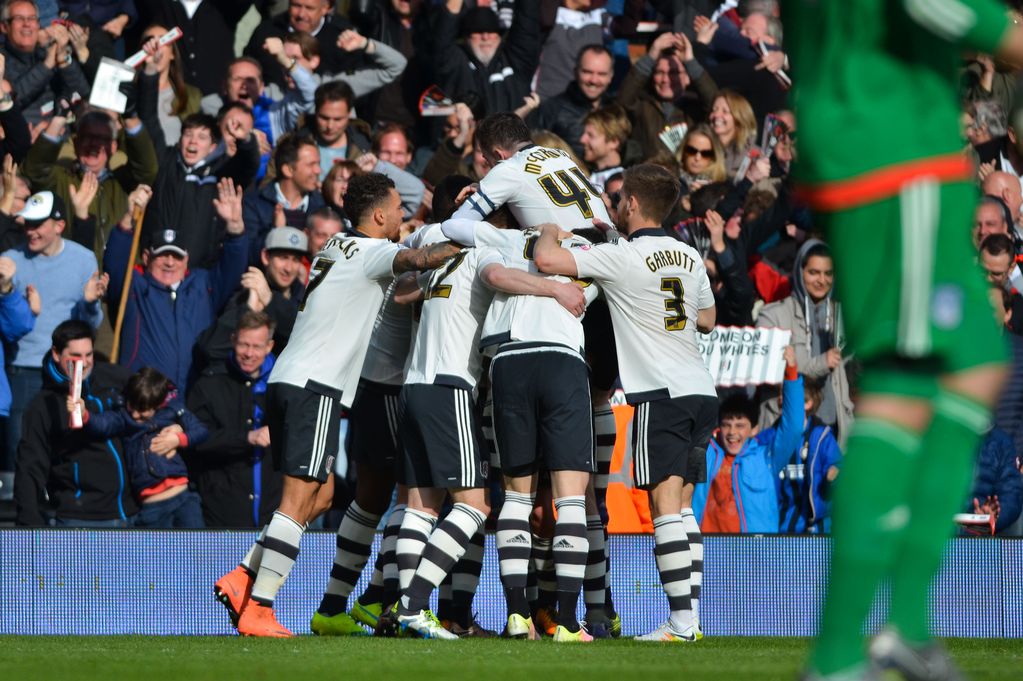 Answers
60s. It's Jimmy Hill of course on the left and the other man is Maurice Cook who scored eighty nine times in two hundred and twenty one appearances for Fulham, compared to Hill's forty one in two hundred and seventy six games.
70s. Peter Marinello.
80s. Leroy Rosenior.
90s. The late Paul Ware.
00s.  Brede Hangeland
10s. The goal in question was the very late winner for Fulham over City in the last meeting between the clubs in April – scorer Emerson Hyndman signed for Bournemouth in the summer.