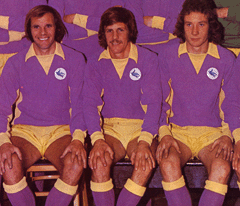 A new season, but the same old format – six questions (plus a bonus picture question from the 60s) about tomorrow's opponents. I'll put the answers on here sometime within the next twenty four hours.
60s. Fulham are about to concede a goal in this picture from 1963, who is the goalkeeper and can you name the scorer?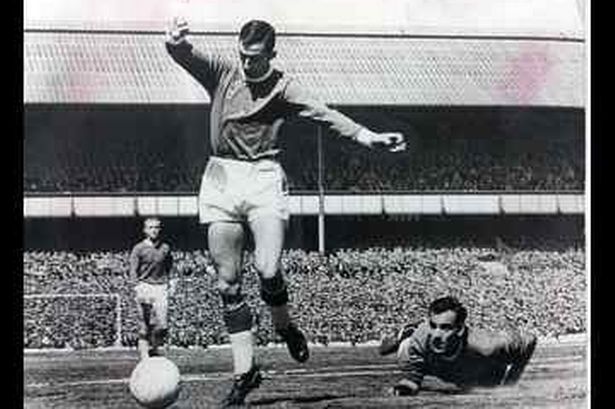 70s. Who is the former City player in this picture from the early seventies?
80s. Better known for his earlier spells with a club from his native country and another London side, this full international played a few games for Fulham at the end of his career in the mid 80s, can you name him?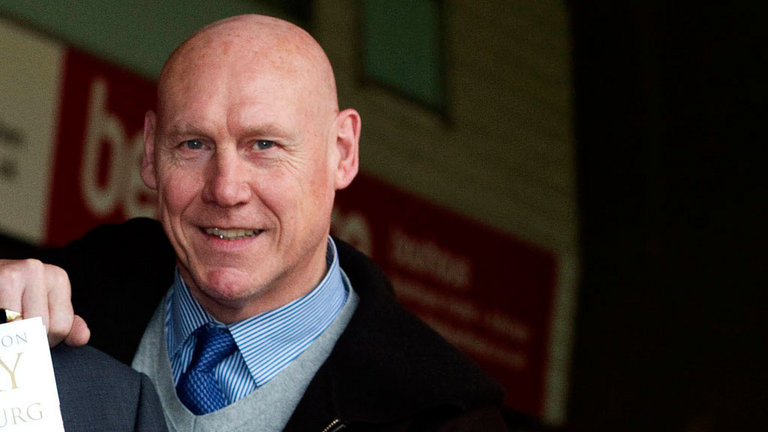 90s. The player wearing the number 11 shirt in this picture made his City debut in a game against Fulham during this decade, who is he and can you identify the opposing player with a Cardiff connection he is tussling with?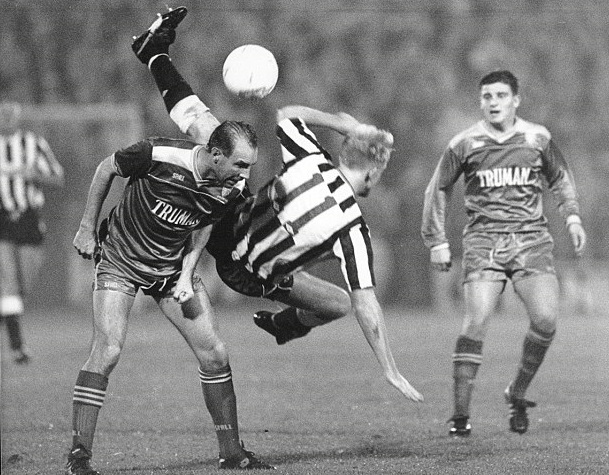 00s. Born in Brandfort, this Fulham midfield player of the late 2000s started his career with a club called Cardiff Spurs, who is he?
10s. Name this member of the Fulham side beaten 1-0 here in January.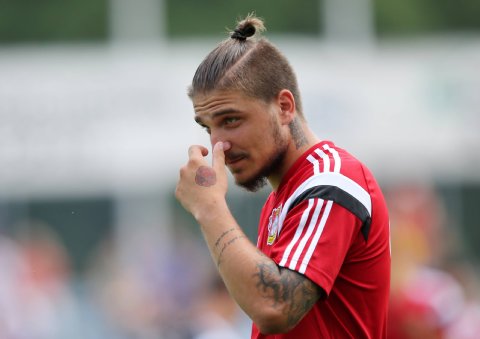 Now the bonus question I mentioned. Adrian Pickrell, who is a pretty regular contributor to the Feedback section on here has given me a photo of the 1961/62 City side which his dad Tony (who was in the team) has said I can put on here. The team were on their way to play Racing Club Lensois (FC Lens) in a competition called the Anglo-French Friendship Cup – it's a bit before my time, so I can't tell you the names of all of the players, but I thought older readers might want to have a go at identifying them,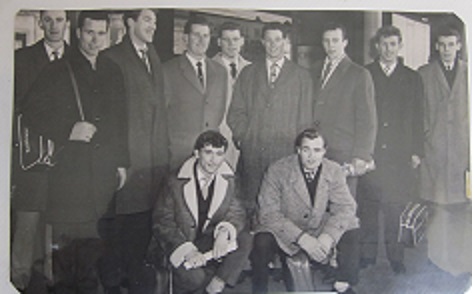 Finally, thank you to Adrian and Tony for providing the picture.
Answers
60s. The photo is of Welsh forward Roy Vernon scoring for Everton against Fulham at Goodison Park – Tony Macedo is the goalkeeper.
70s. George Johnston.
80s. Doug Rougvie.
90s. John Cornwell made his City debut in a 3-1 win at Craven Cottage early in the 93/94 season while on loan from Southend United – he is seen in action with Alan Cork in a Wimbledon v Newcastle game.
00s. Kagisho Dikgacoi.
10s. Kostas Stafylidis.
Regarding the picture from 61/62, Richard Hoad had a go at identifying all eleven players and came up with the following;-
BACK ROW – Milne, Tapscott, Rankmore, Vearncombe, Baker, Harrington, Pickrell, Gammon, Hole
FRONT King (Peter) and Dai Ward
Given Richard's encyclopaedic knowledge of, how shall I put this, more mature Cardiff City teams, I'm presuming he's right!