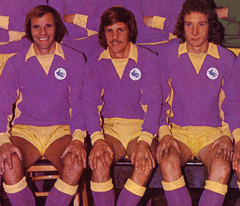 Six Everton questions, answers tomorrow – by the way, there's nothing wrong with the image for the 70's question.
60's. Name the Welsh international striker who scored a hat trick for Everton the last time we played at Goodison Park in a league match.
70's. He played for Everton in the early part of this decade, but who is this Everton player?

80's. Name the bloke with the mullet.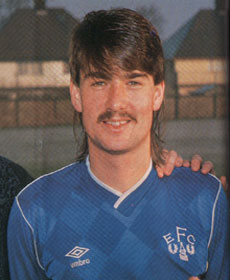 90's. Who is the Everton player from this decade featured here?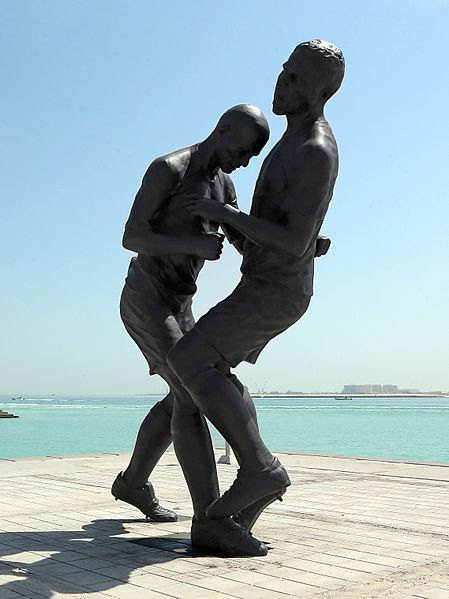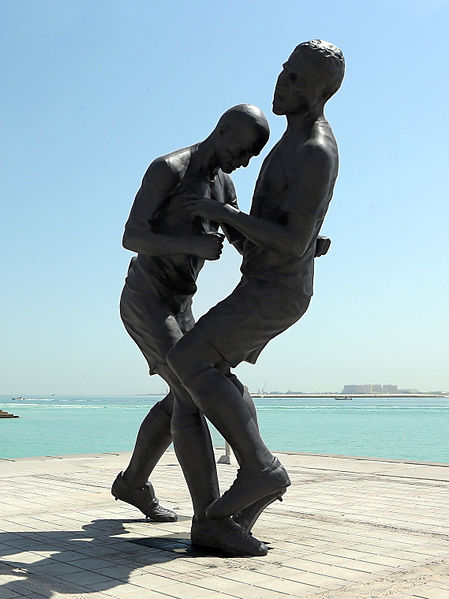 00's. Capped twenty times by his country, which member of Everton's 01/02 squad was later banned from the game for a year for taking banned substances?
10's. What links Michu, Juan Mata and Santi Cazorla to a member of the current Everton squad who could well feature at the 2014 World Cup?
Answers.
60's. Roy Vernon.
70's. Sandy Brown (sorry!), whose main claim to fame at Everton as a I remember it was to score an own goal with a diving header in a Merseyside derby.
80's. Ian Snodin.
90's. The statue depicts the incident in the 2006 World Cup Final which saw Zinedine Zidane red carded after head butting former Everton player Marco Materazzi (who also scored in that game) in the chest.
00's. Abel Xavier.
10's. Everton player Brian Oviedo hopes to recover from his broken leg in time to play for Costa Rica in Brazil in the summer – the three Spanish players named all began their careers at Real Oviedo FC.