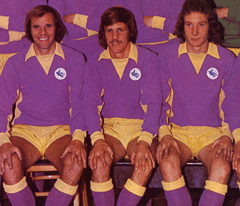 It seems ages since I did one of these! Usual format with six questions, the answers to which will be posted on here tomorrow.
60s. Name the Derby player from the 60s shaking hands with Brian Clough in this picture.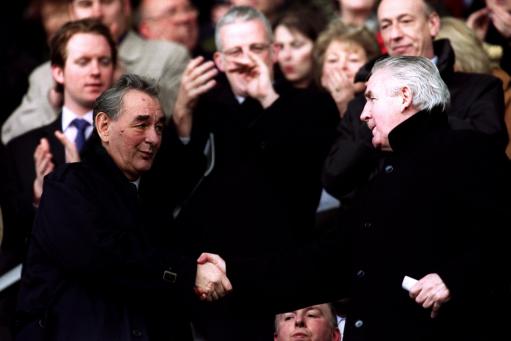 70s. Name the player stood third from the left in this photo of the Derby squad that won the League title in 1971/72.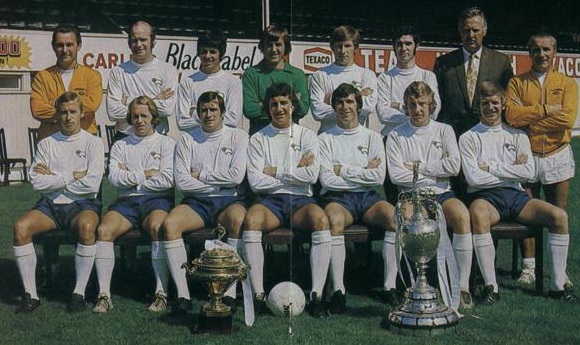 80s. Who is this Derby player from the 80s with a City connection?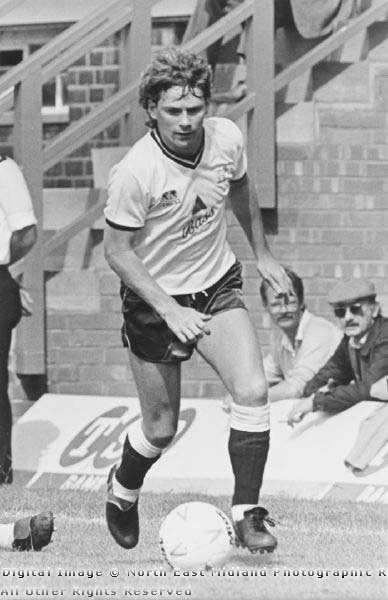 90s. Who were the three members of the England side that played in the 1990 World Cup Semi Final to play for Derby County?
00s. Name the Derby player from this decade, who later went on to sign for City and played in a European club final for a third team after scoring an important goal in the Semi Final.
10s. Name the goalkeeper who has the dubious honour of conceding the only goal Paul Quinn ever scored for City in open play.
Answers.
60s. Dave Mackay.
70s. Ron Webster.
80s. Jeff Chandler.
90s. Peter Shilton, Mark Wright and Paul Parker.
00s. Chris Riggot scored in Middlesbrough's win over Steaua Bucharest in the 2005/06 UEFA Cup Final and then played in the side beaten by Sevilla in the Final.
10s. Brad Jones, who was in  goal for Derby in their 4-1 defeat at Cardiff City Stadium when Quinn got his goal.