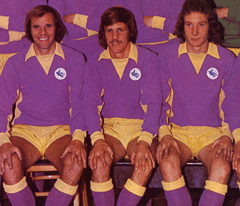 Usual format, the answers will be posted on here tomorrow.
60's. How did City manage to cope with that mixed up crude brat Kim when they played Coventry during this decade?
70's. Who was the keeper beaten by this famous Coventry goal from the 70's?
80's. Name the member of Coventry's 1987 FA Cup winning side on the right of this picture.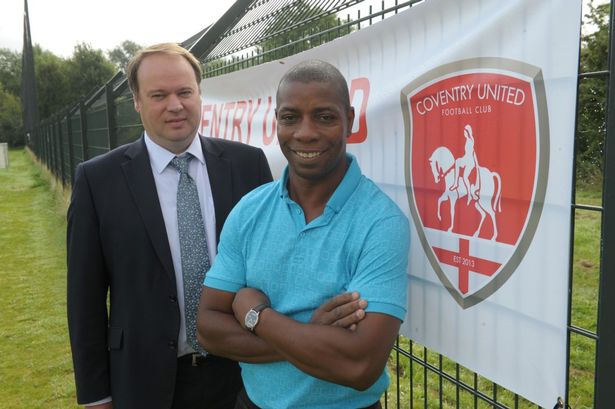 90's. This Coventry player from the 90's with a misleading surname  played for his country 70 times, scoring 25 goals and now manages it's Under 21 team, can you name him?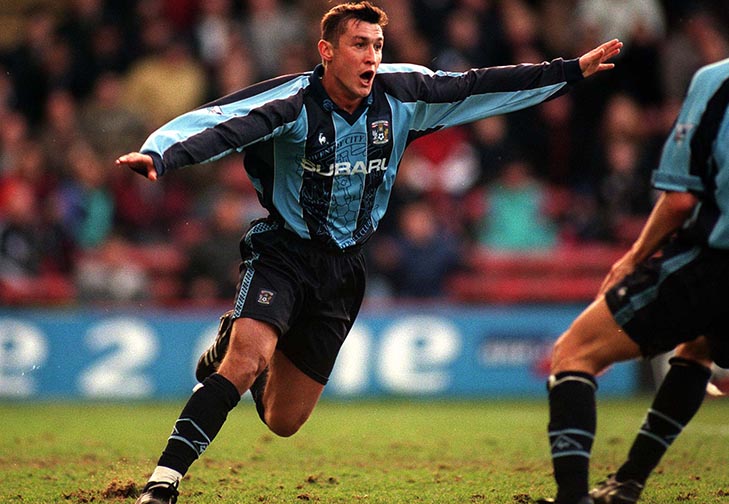 00's. The Coventry left back torn to pieces by the Chris Burke/Adam Matthews partnership in his side's 2-0 defeat at Cardiff City Stadium in October 2009 has signed for Sunderland this summer, who is he?
10's. Name the player who played his only home match for City in the 2-0 Boxing Day win over Coventry in 2010.
Answers.
60's. Dietmar Bruck.
70's. Andy Rankin of Everton.
80's. Lloyd McGrath.
90's. Viorel Moldovan (he played for Rumania).
00's. Patrick Van Aanholt.
10's. Chris Riggott.