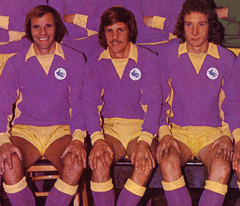 Normal format with six questions on our next opponents – answers will appear on here tomorrow.
60s. There is one former and one future City player in this Charlton team group from the late sixties, who are they?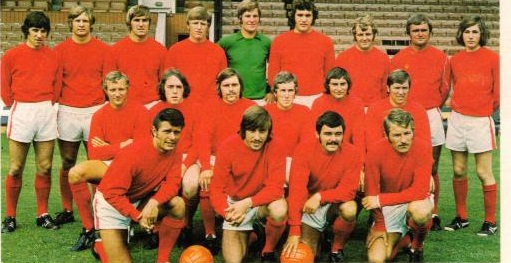 70s. This man was a regular member of Charlton sides that faced City during this decade, can you name him and how did he serve the club after his retirement?
80s. This player made most headlines during his early years in the game and his career could be said to be on the slide by the time he joined Charlton in the late 80s when he was 26, do you recognise him?
90s. This player's stay at Charlton ended in the mid 90s and spanned a decade – he has a unique place in the club's history that is commemorated to this day, can you name him and what was the achievement for which he's remembered?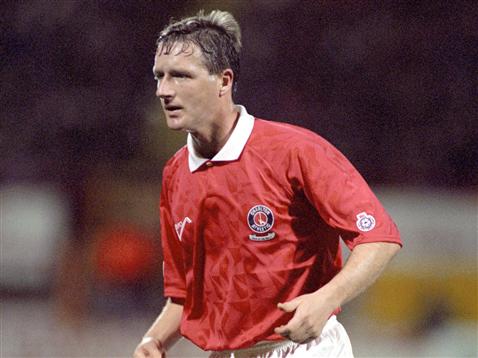 00s. Name the 17 year old who was a scorer for Charlton against City during this decade.
10s. He's played twice for Charlton against us during this decade, but he's being kept out of the team at his current club by a 42 year old, who am I talking about?
Answers.
60s. Paul Went is stood second from the left in the back row and to his left is Graham Moore.
70s. Colin Powell was a winger responsible for creating many of the goals scored for Charlton by the Derrek Hales, Mike Flanagan partnership, after retiring from the game, Powell served as Charlton's groundsman from 1992 to 2014.
80s. Steve MacKenzie who was once the country's most expensive teenager player as well as being the scorer of a spectacular Cup Final goal at the age of 19.
90s. Colin Walsh, who scored the first goal for Charlton at the Valley following their move back to their old ground in 1992 after four years away in a 1-0 win over Portsmouth – there is still a banner at the ground commemorating the goal.
00s. Jonjo Shelvey scored Charlton's first goal in the 2-2 draw between the clubs in April 2009.
10s. Ben Hamer was in goals for Charlton in the two matches we played against them in 12/13 – he is currently at Leicester where he has recently been the understudy to Mark Schwarzer.