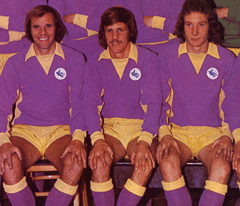 Six questions on our next opponents, the answers will be posted on here tomorrow.
60's. This Dunblane born player was Brighton's top scorer in five of the six seasons he spent with them in the late sixties and early seventies, can you name him?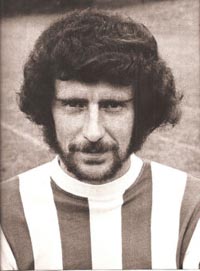 70's. Who is signing for Brighton in this photo from 1979?
80's. The City team beaten 4-2 at Ninian Park by Brighton in 1984 contained two recent signings from opposite ends of the football spectrum. One was on loan from Bristol Rovers and the other was a free agent who signed on a short term contract, but who were they?
90's. Name the striker seen here taking a penalty for Brighton in the mid 90's – he played 23 times for his country, had a spell playing abroad in a career which saw him turn out for seven different clubs (the first of which was York City) and had three spells in all with the seagulls.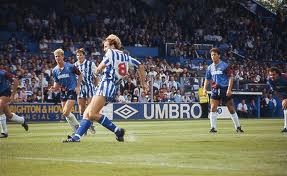 00's. City entertained Brighton on this day in 2001 with the match finishing 1-1 – can you tell me who scored our goal and which pair of our players were involved in a farcical mix up which presented Bobby Zamora with a goal on a plate for the visitors?
10's. Name the player who made his City debut in the 2-2 draw between the clubs at the Amex Stadium in March 2012 and which unused sub, who was on loan to us at the time, is currently at another Championship club on a temporary deal?
Answers.
60's. Kit Napier.
70's. TV presenter Tommy Boyd is a Brighton fan and, while presenting Magpie, he was signed up by them for a day as part of a feature for the show.
80's. Gerry Francis and Paul Bannon.
90's. John Byrne.
00's. Paul Brayson scored for us and Neil Alexander and Rhys Weston were the players who messed up to give Brighton their goal.
10's. Liam Lawrence and Haris Vuckic.