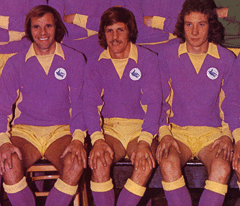 Six more questions about a team we face for the second time in less than a month, I'll post the answers on here tomorrow.
60s. The Brighton career of this player with a brother who played for England only just made it into the sixties,  but he went on to play over three hundred times in the Football League (many of them being for a club at the other end of England) in a career which ended in 1971. He was a member of the Brighton side which suffered a trouncing up north once as a future manager of the club helped himself to five goals, but who am I describing?
70s. Another player to identify from a series of clues. This midfielder only played for three clubs with around two thirds of his near four hundred appearances being for the first of these teams. He then made a move down in geographical and footballing terms as he headed south from the Midlands and did enough at his second club in just two seasons there to be inducted into their Hall of Fame and be named in a Team of the twentieth century selection! He finished his career with a couple of years at Brighton in the mid 70s. In 1972 he was the subject of a historic court case, following a wrongful sending off, which established the right of a player to have legal representation at a disciplinary hearing – can you name the player concerned?
80s. Signed from Arsenal, the sole appearance in the Football League for this Blackwood born forward came when he was brought on as a sub for us in a game against Brighton during this decade. Also making their debut for the club in this match were a locally born keeper and a former international captain – can you name all three players?
90s. Signed by Brighton for £1,000 and a set of tracksuits towards the end of this decade, this forward captained and scored for the team in the first competitive match played at their present ground, but can you name him?
00s.  Name the Wales Under 21 midfield player who started for us in a game against Brighton early in this decade. He was hardly a regular for City in his three seasons at the club, but close to three quarters of the modest number of Football League appearances he managed were in a Cardiff shirt. He only played four more times in league football after leaving us, three of them being for a current Premier League club and the other for a current League Two side.
10s. A picture question to finish – name this member of the Brighton squad which faced us earlier this month.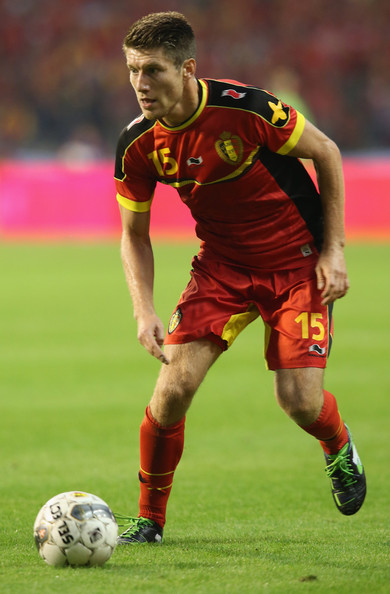 Answers
60s. Welsh international Dave Hollins, brother of John, played for Brighton until December 1960 and was in goals for them when Brian Clough scored more than half of Middlesbrough's goals in a 9-0 win at Ayresome Park in August 1958.
70s. Former Coventry and Plymouth player, Ernie Machin.
80s. The late Mel Rees, former England midfield player Gerry Francis and forward Jonathan Woods all made the first appearances for City in a 4-2 home defeat by Brighton in September 1984.
90s. Gary Hart.
00s. Layton Maxwell, who played for Swansea and Mansfield after leaving us.
10s.  Sebastien Pocognoli.