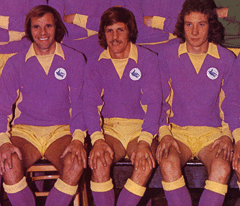 Six questions on tonight's opponents, I'll post the answers on here tomorrow.
60s. The man in the foreground of this picture was a long serving Brentford player from this decade. The photo shows him on a voluntary walk from Brighton to Brentford he undertook during the 60s to raise funds for the club at a time of financial strife – he got lost at one stage and, as a result, ended up going many more miles than intended. One other thing, in 1964 he became the first Brentford player to be sent off since the end of the Second World War, but can you name him?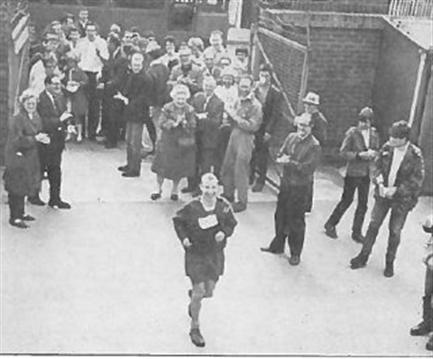 70s. The alliterative man on the left in this picture played around one hundred and twenty matches in two spells for Brentford during this decade and he had one last game for the club early in the eighties in his third stint at Griffin Park. He went on to become a coach at a club currently in the Conference and in 1999 came out of retirement to play one game which established him as their oldest ever player, who is he?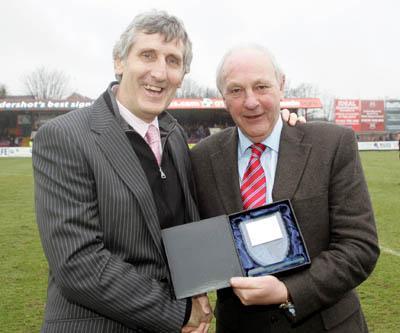 80s. This photo is from a losing appearance by Brentford at Wembley during this decade, the player in picture went on to play for the Bees in the 90s, who is he? Also, can you name this player who was included in the Brentford side that day – he was a striker who signed for Southampton as part of the deal which took Mark Wright to that club. This man played some First Division football for the Saints before leaving for Brentford in 1983 – it's said that a shot of his managed to hit one of the Griffin Park floodlights during his time with the club.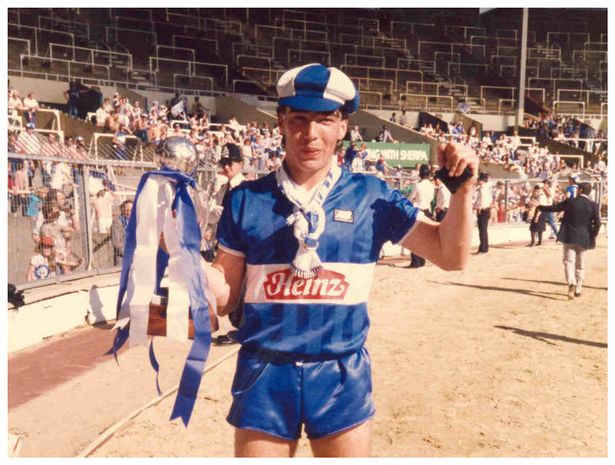 90s. Name the man who turned out for Brentford against City during this decade in what I still call the Fourth Division and was still playing international football five years ago for a non British Isles country that will be at the Finals of the European Championships this summer.
00s. Name this scorer for Brentford against City during this decade.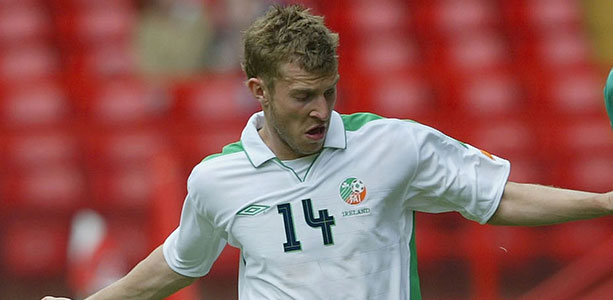 10s. Name the two current Premier League clubs missing from this sequence;- ………….., Swansea, Middlesbrough,………………, Wigan, Vitesse Arnhem, Brentford.
Answers.
60s. Tommy Higginson.
70s. Paul Priddy.
80s. It's Warren Aspinall (he had put a few pounds on by the time he played at Ninian Park for Brentford in 1999!) who was in the Wigan team that beat Brentford 3-1 in the Final of the Freight Rover Trophy in 1985. The former Southampton striker in the Brentford team that day was Keith Cassells.
90s. Hermann Hreiðarsson.
00s. Martin Rowlands.
10s. Chelsea and Watford – it's a chronological list of the clubs Josh McEachran has played for.