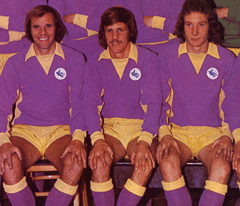 Six questions about our next opponents, the answers will be posted on here tomorrow.
60s. This photo is of the Bournemouth team which was beaten 3-0 in the FA Cup by Margate in November 1961, can you spot the former England international who went on to manage the club before enjoying greater success a decade later when taking another club to a European final?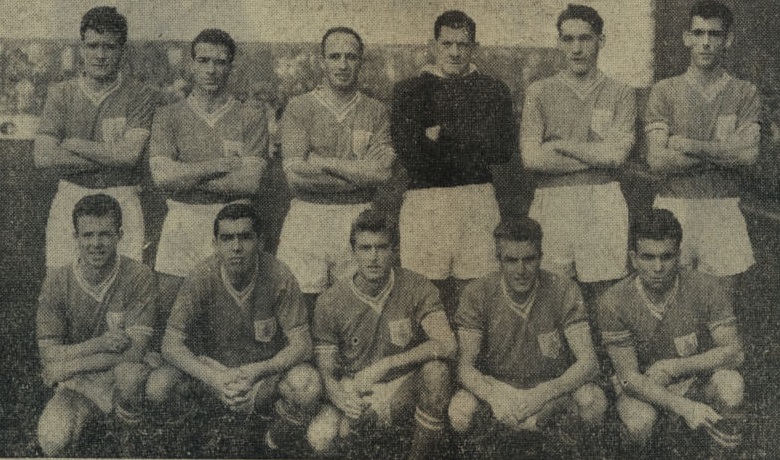 70s. Bournemouth again faced Margate in the FA Cup ten years later and this time the outcome was a little different. The easy part of this question if to name the player pictured who scored nine times in Bournemouth's 11-0 win that afternoon and one of the harder parts is to name the scorer of one of the other goals who went on to manage the club as well as taking charge of a team that was in Champions League action this week. Also, included in the Margate team that day was a former City player who only made one senior appearance for the club, but had a more  famous brother who captained his country while playing for a club that occasionally used to turn out in an all brown kit – he also went on to manage Margate, can you tell me the brother's surname?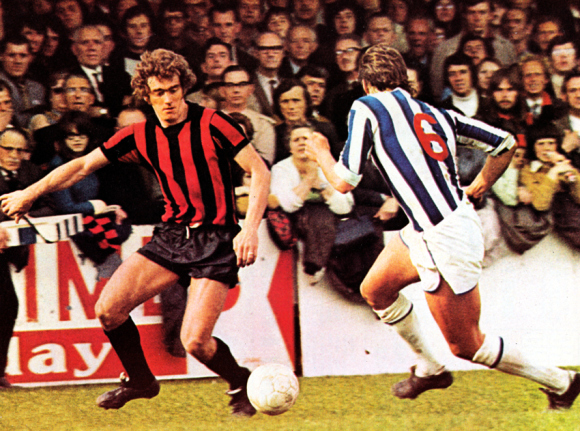 80s. Future City player Nigel Vaughan scored the only goal of the game for Newport County in a match at Bournemouth in 1983, but it passed virtually unnoticed, why?
90's. Name this Bournemouth player from the 90s.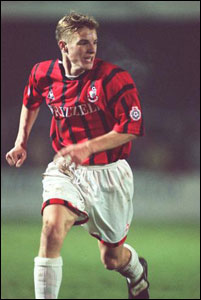 00s. Prior to this season, the last time we met Bournemouth in a competitive match they had two Welsh internationals in their squad, can you name them and who was the City player who made his only senior appearance for the club in that match?
10s. The current Bournemouth squad includes a player who holds a Welsh footballing record, who is he and what is the record he holds?
Answers
60s. Bill McGarry is stood third from the left in the back row, he was Wolves' manager when they reached the UEFA Cup Final in 1972.
70s. Ted McDougall is the player pictured, while Mel Machin became Bournemouth manager after he had a spell as Man City boss. David Yorath played one League Cup match for City in the 60s, while his brother Terry was unfortunate enough to have to play in that awful brown Admiral kit for Coventry City.
80s. George Best made his Bournemouth debut in this game – it was one of only five appearances he made for them.
90s. Eddie Howe.
00s. Brian Stock was in the Bournemouth starting line up in a League Cup tie between the sides in 2004/05 and Marcus Browning came on as a sub. Nicky Fish played the first half for us before being taken off during the interval – this was just under a year before the car crash which ended his career.
10s. Shaun McDonald has won more Wales Under 21 caps (25) than any other player.