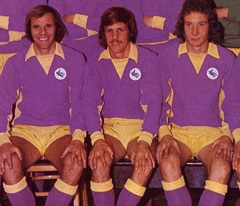 Usual format, six questions on our next opponents – I'll put the answers on here tomorrow.
60s. Can you identify this player? Bolton born with a father who played for Newport County, this winger's first two clubs had a definite Lupine connection. After that, he returned home to play over a century of times for Bolton, before much shorter spells at a glasshouse, a place named after a former City player and manager (I might have made that last bit up!), in the saddle and then, to finish, at some midland Harriers. He played on three continents and, having scored from forty three of the forty four penalties he took, he must be a candidate for Britain's spot kick king.
70s. Who is this member of a winning City team against Bolton at Ninian Park during this decade?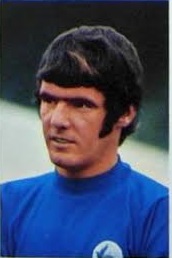 80s. The player pictured played for us in a match at Bolton where the City team might well have been a candidate for the worst one we have ever fielded. He is described as follows in reference material I use to compile this quiz;-
"Non-contract player who emerged from Welsh League football with Swansea City, before joining City towards the end of a desperate 1985-86 season. He was a striker who never really looked the part at professional level, and when City were relegated at the end 1985-86, he was not offered full time terms by the club for the following season. He eventually joined Brecon Corries in the Welsh League."
His only City goal came in a match more memorable for what the City keeper did, but who is he?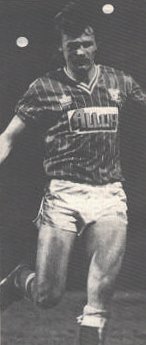 90s. Starting his senior career with Prescott Cables and ending it with Sligo Rovers, the word "nomadic" could have been invented for this midfield player who played for twelve different clubs (he had three spells at a stripey Lancashire Athletic club), but he played most games for Bolton and Wikipedia describes his time there thus;-
"In three years with Bolton, ………. became a firm favourite with the fans, who nicknamed him Zico in homage to ………. footballing style, despite his (at times) obvious weight and fitness problems."
Who is this player and for a bonus worth nothing whatsoever, who is more famous, and far more notorious, footballing cousin?
00s. The player pictured played a few games for Bolton at the end of this decade with his only goal coming in a game against Chelsea and he played at Cardiff City Stadium for his current club in August 2017, who is he?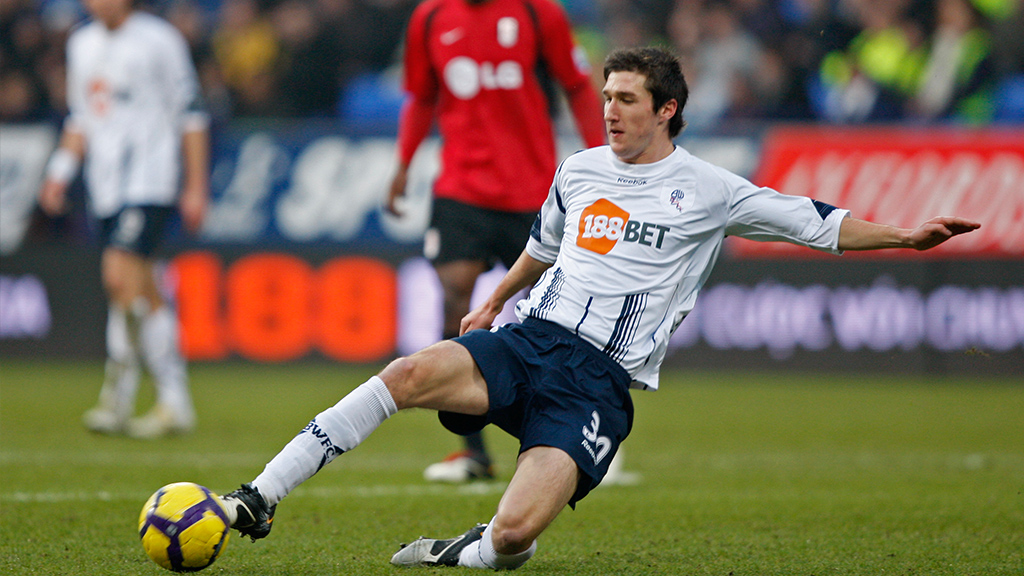 10s. Name this member of the last Bolton team to play at Cardiff City Stadium.
Answers.
60s. Ex Wolverhampton Wanderers, Los Angeles Wolves, Bolton Wanderers, Crystal Palace, Durban City, Walsall and Kidderminster Harriers man Terry Wharton.
70s. Frank Sharp.
80s. Will Foley who made his City debut when he came on as a sub in a 5-0 defeat at Burnden Park in March 1986 – the match he scored in was a 1-1 draw with Walsall at Ninian Park where Chris Sander saved two penalties.
90s. Tony Kelly who, among other, played for Stoke and West Brom and had three spells with Wigan – Joey Barton is his cousin.
00s. Chris Basham, who was in the Sheffield United side beaten 2-0 here early in the season.
10s. Arsenal's Rob Holding.