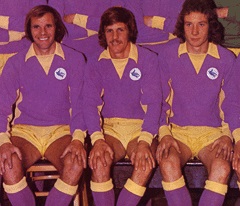 Six questions on Saturday's opponents, answers to follow on match day morning.
60s. Have a look at this Bolton squad from the sixties and can you identify the bloke who made a fortune out of selling toilet rolls (for a Christmas bonus which will win you as much as an ordinary bonus on here does, who is the person in the entertainment industry who worked in his factory?), the union man and the players with the same surname?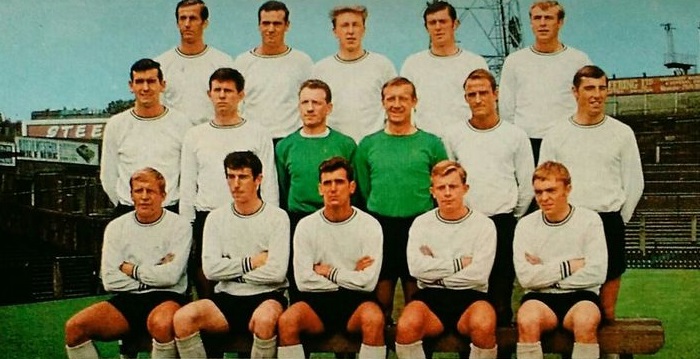 70s. City met Bolton in a Fourth Round FA Cup tie in 1973 which went to three games before the Lancashire team triumphed. Who were the players from each side who were sent off for scrapping in the first game at Burnden Park and what was the unusual occurrence, which I still cannot explain, in the first replay at Ninian Park?
80s. Bovine square bashing in south Wales town (5,8)?
90s. Can you identify the Bolton player from this period by these clues. Born in Southport, this midfielder played for ten different clubs at Football League and non League levels and only two of them were outside Lancashire. He played more games for one of those non Lancashire clubs, Wrexham, than any other and joined some Premier League Clarets on his return from Wales. From there, he moved on to Bolton and all but one (scored against City) of the goals he scored for them came direct from corner kicks. He returned to play for his home town club when he dropped into non League football after leaving Wrexham's bitterest rivals and was assisting Southport when he died from a heart attack in 2013 at the age of just fifty two.
00s. They were Premier League team mates at Bolton almost fifteen years ago with the younger of them making his first start in the game in which Cristiano Ronaldo played his first competitive football for Manchester United. This summer one of them signed the other for the Football League team he manages – can you name the two former Bolton players?
10s. Which Bolton scorer at Cardiff City Stadium during this decade played against a team wearing red and white hoops last Saturday?
Answers
60s. The toilet roll millionaire is Francis Lee who is first on the left in the front row (Peter Kay worked in his factory), Gordon Taylor of the PFA is second from the right in the front, Dave Hatton is on the right of the middle row and former City striker Bob Hatton is second left in the front row.
70s. Gil Reece and Warwick Rimmer were sent off and, for some reason, City played in blue shirts and yellow shorts in the game at Ninian Park despite Bolton being in their normal white and black.
80s. Barry Cowdrill.
90s. Paul Comstive, who scored one of the goals for Bolton in their 3-1 win over City in January 1990.
00s. Notts County manager Kevin Nolan signed Nicky Hunt in August of this year.
10s. Chris Eagles, scorer of Bolton's goal in a 1-1 draw in Cardiff in April 2013, played for Ross County in their 3-2 defeat at Hamilton Academicals last weekend.