Six more questions relating to our next opponents – answers to follow tomorrow.
60's. Who is this player who was transferred from Cardiff to Bolton in 1968 for £45,000 and what was his nickname while he was playing for us?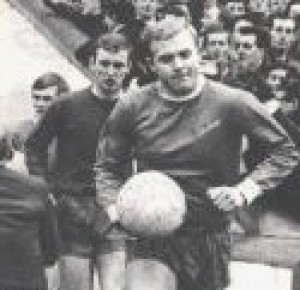 70.s Which member of England's World Cup winning side was in the Bolton team beaten 1-0 at Burnden Park by City in March 1970?
80's. The City side beaten 1-0 at Bolton in 81/82 had two local youngsters in the back four who only made three league starts for us between them, can you name them?
90's. The two teams met in the Third Round of the FA Cup during this decade, but wouldn't have under normal circumstances – why?
00's. The only meeting between the teams during this decade came in a pre season friendly in 2002 when City beat a full strength Bolton team 2-1 – who scored for us that day?
10's.Name three full internationals (none of them are England players) in Bolton's current squad who have played at Cardiff City Stadium.
Answers
60's. Gareth "the tank" Williams
70's. Roger Hunt
80's. Alan Sanders and Peter Francombe.
90's. For the only time I can remember, the FA Cup Third Round was played before Christmas in 1999/2000 which meant that the tie between Bolton and City at the Reebok on 21/12/99, would have taken place in the new Millennium under normal circumstances.
00's. Peter Thorne and Danny Gabbidon.
10's. Sam Ricketts, Keith Andrews and Martin Petrov.