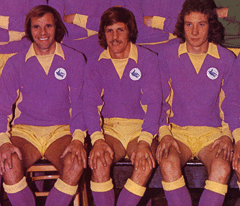 Six questions on tonight's opponents, I'll post the answers on here tomorrow morning.
60s. Name the player described here;-
Scorer of four goals in a big Blackburn win over the Spurs team of Mackay, Greaves etc. early in this decade, he was joint top scorer in the old First Division a couple of years later. This was an era when, unless you were George Best, top flight footballers did not enjoy the sort of celebrity they do now, but, nevertheless, this man was always uneasy about the fame his profession brought him and, having suffered with home sickness throughout his time at Blackburn, he left the Football League at the age of just twenty nine to return to his native land.
70s. This man's playing career spanned eighteen years and Blackburn was his fourth club for a three year spell in this decade – before moving to Ewood Park, he had scored goals in the lower divisions for three clubs no longer in the Football League, can you identify him?
80s. Who are the three Blackburn players celebrating here? The one on the left has had six spells as manager of the club, the one in the middle was in charge at the time this photo was taken and the one on the right has a City connection.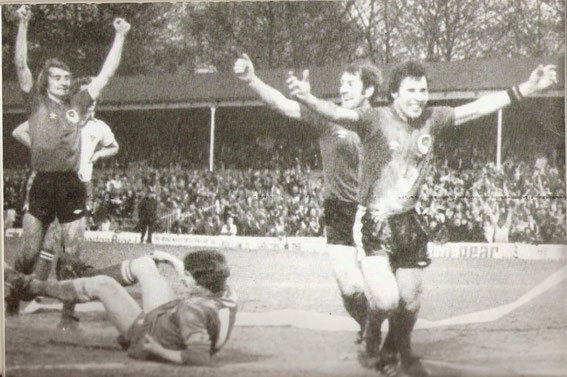 90s. Are you able to name the two players described below?
They won eighty four full international caps between them, but these two were very much bit part players when Blackburn won the Premier League in 94/95. They both only appeared once during the season, but one of them had a 100% cent scoring record during that time! He did though go on to eventually become a first team regular during his six years at Ewood Park and can still be heard giving his views on football to this day.
On the other hand, that one match represented the sum total of the other man's Blackburn career – signed on loan from French club football, this midfield player enjoyed two spells at what is probably his native country's biggest club, as well as having a couple of years playing at the Nou Camp.  He had an older brother who also played and it turned out that it was him who replaced our man in his country's squad for the European Championships in 1992 when he was ruled out by injury.
00s. This midfield player made his Premier League debut for Blackburn in 2002, two years after he had played his first senior match for them. Since then he has played for seven other clubs, for his country eight times and he could be facing us in December if he is still at the club he played for last night. Who am I talking about?
10s. Name this member of the last Blackburn squad to face us.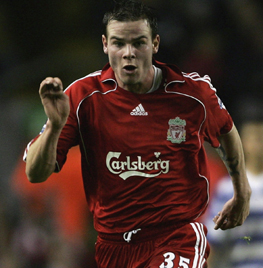 Answers.
60s. Andy McEvoy.
70s. Tony Field – who played for Halifax, Barrow and Southport before arriving at Blackburn
80s. Tony Parkes is on the left, Howard Kendall in the middle and it's future City man Andy Crawford who has just scored one of two goals he got on the night to secure a 2-1 win at Bury in 1980 which saw Blackburn promoted from Division Three.
90's. Kevin Gallagher is the player who scored in his only game during Blackburn's Premier League winning season and former Ajax man Richard Witschge is the Dutch footballer who played just the one match while on loan from Bordeaux.
00s. Jonathan Douglas.
10s. Danny Guthrie.