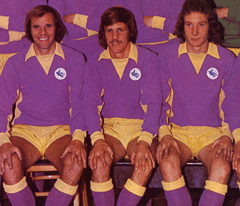 Answers to be posted on here tomorrow.
60s. Who or what is the link between a Washington Redskins full back from the 40s, Christopher Timothy and a televised match between Manchester United and Birmingham in the 60s (this is probably the most convoluted question I've ever asked on here!)?
70s. A few players for you to identify in this photo of Birmingham in their iconic kit from the 70s – can you spot the three future City players, the two future European Cup winners, the Wales international and who is the player standing third from the right in the middle row?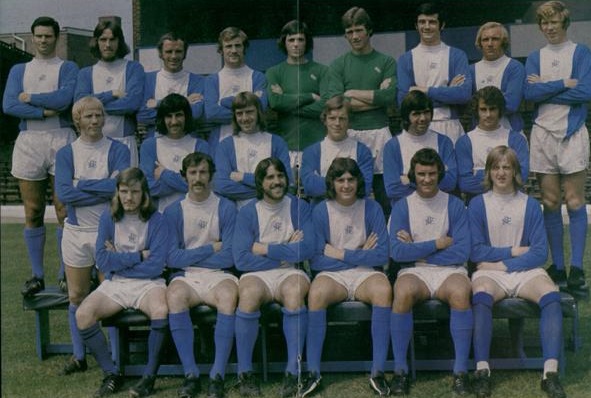 80s. Who is the Birmingham City player in the foreground of this picture from a game against Arsenal in 1986 – anyone who can also identify the two Arsenal players can have a years free subscription to this blog.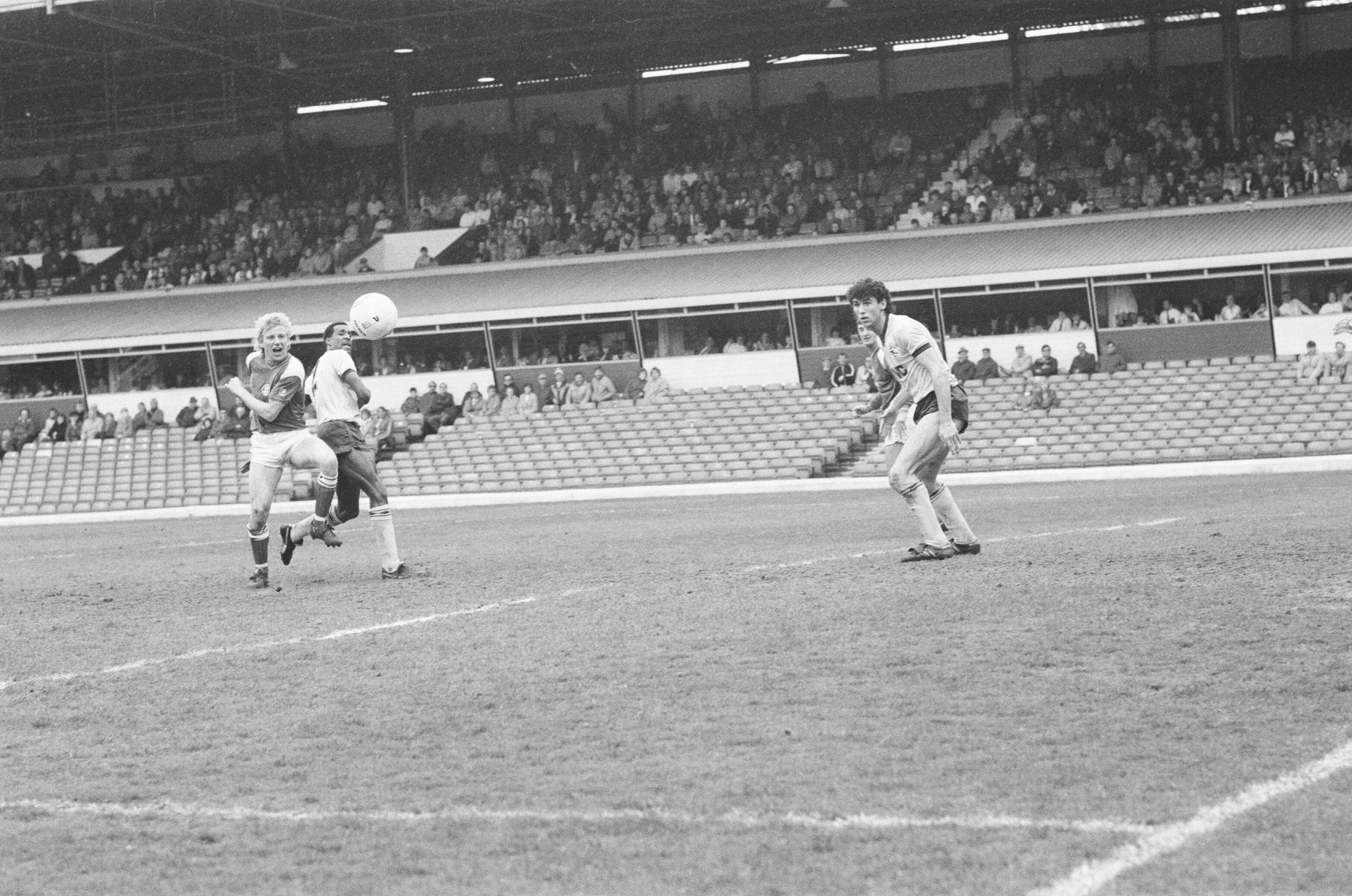 90s. Can you name these two Birmingham players from this decade?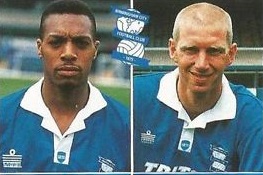 00s. Who is this?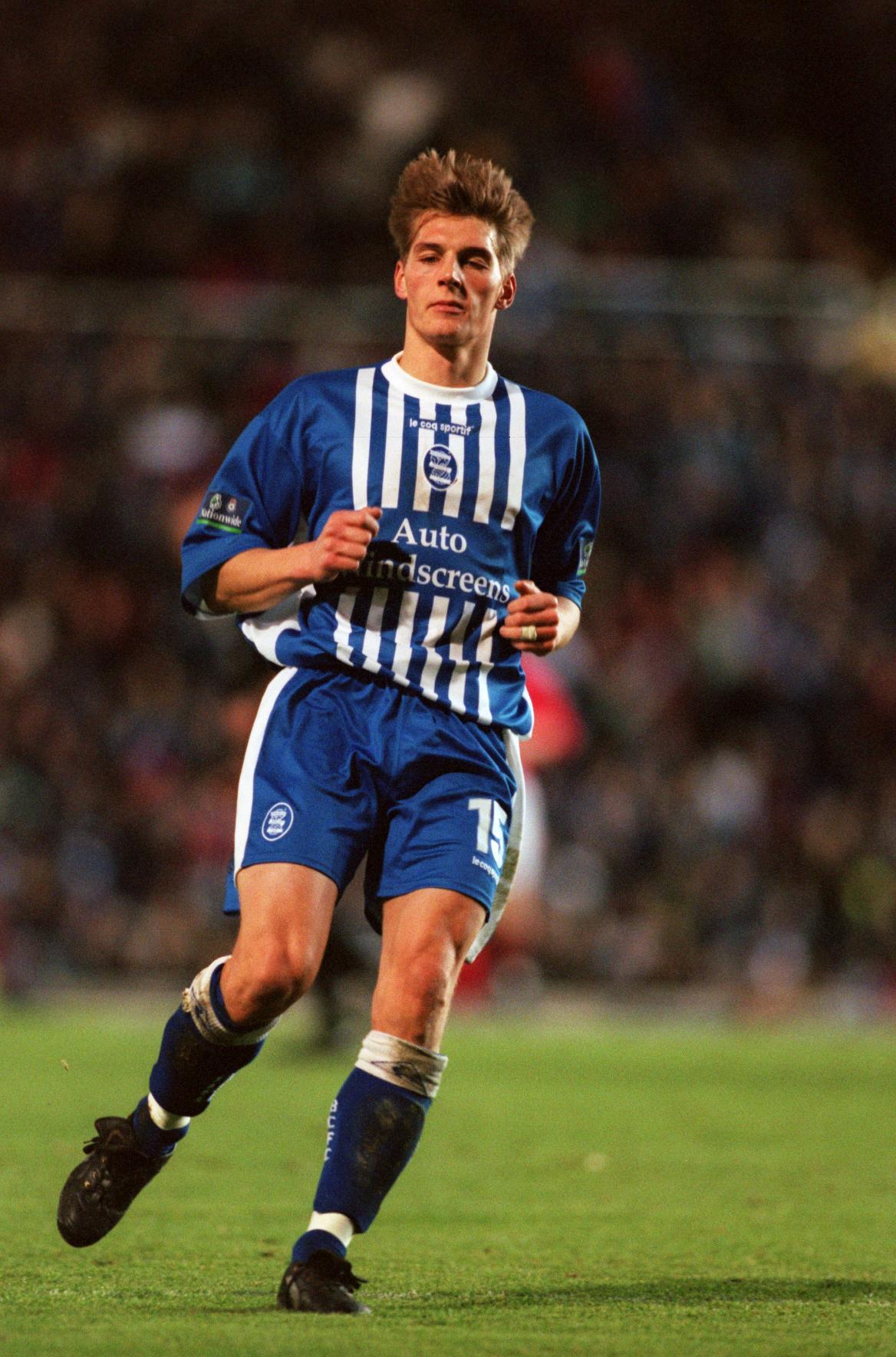 10s. This artist, proudly displaying one of his paintings here, was in the Birmingham squad for the meeting with City at St Andrews earlier in the season, who is he?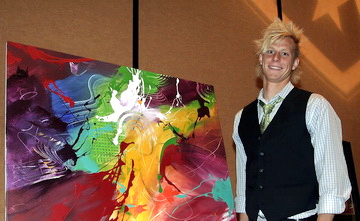 Answers.
60s. The answer is Birmingham's Scottish international goalkeeper Jim Herriot. Herriot used to smear mud under his eyes in matches because he claimed it reduced the glare from the sun or floodlights – this practice originated in American Football in 1942, with Washington Redskins full back Andy Farkas thought to be the first player to use it in 1942.
Christopher Timothy played the vet in the BBC drama series All Creatures Great and Small based in a book written by someone called Alf Wight who needed to find a pen name to comply with professional rules banning advertising and chose James Herriot after watching a superb performance by Herriot for Birmingham in a match against Manchester United.
70s. George Smith is stood on the left in the middle row, Alan Campbell is alongside him and Bob Hatton is second from left in the front row. The European Cup winners are Trevor Francis (third from right in the front row) and sat two places along from him on the end of the row is Kenny Burns. Malcolm Page (first right in the middle row) is the Wales international and Gordon Taylor is two places inside him.
80s. Nick Platnauer is the Birmingham player and the Arsenal men are Viv Anderson and Martin Keown.
90s. Louie Donowa and Andy Saville.
00s. Darren Purse.
10s. Brek Shea.