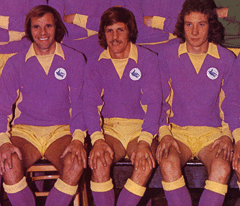 Six questions on Barnsley, some of them with a City twist – answers will be posted on here tomorrow.
60s. Name the player Barnsley signed from Valencia during this decade.
70s. The man in the middle of this picture died at the age of 91 in 2008. who is he and what is his connection to Barnsley FC?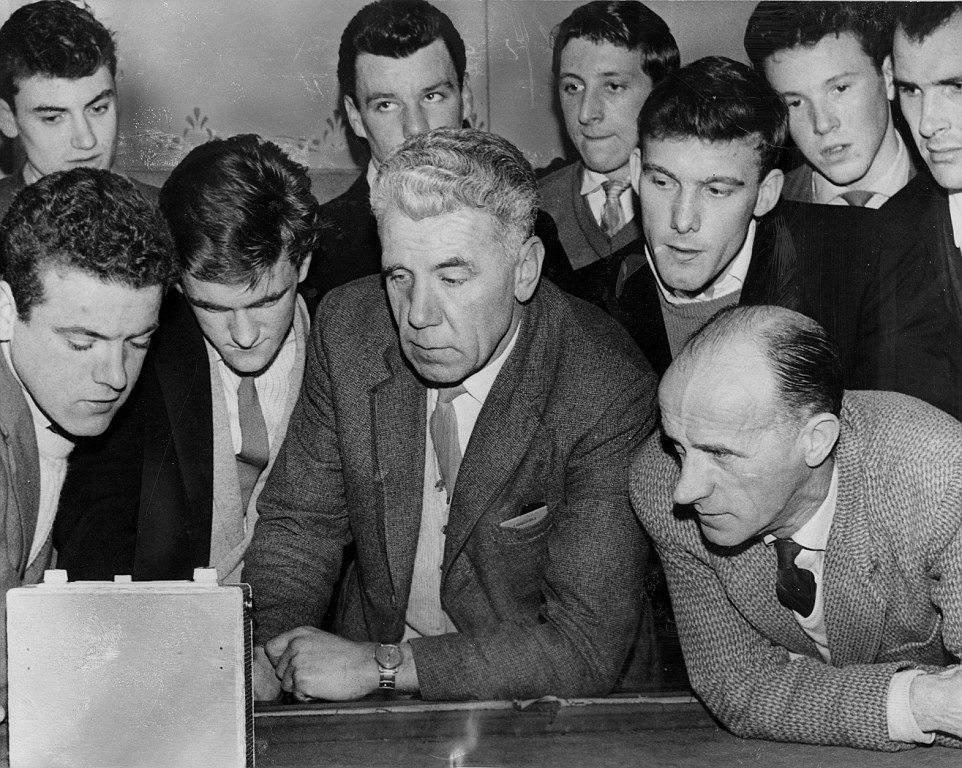 80s. Name this member of a City team beaten by Barnsley during this decade.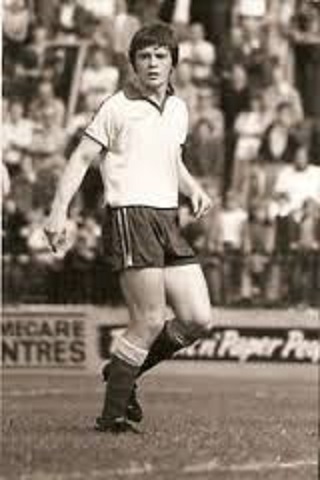 90s. This member of a successful Barnsley side during this decade had an unfortunate time of it while playing for another club in a game against City in March 2002, who is he?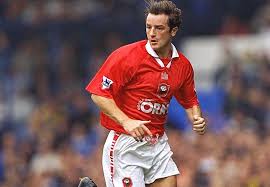 00s. Who is this Barnsley goalkeeper from this decade, what is he celebrating and who has he just made a save from?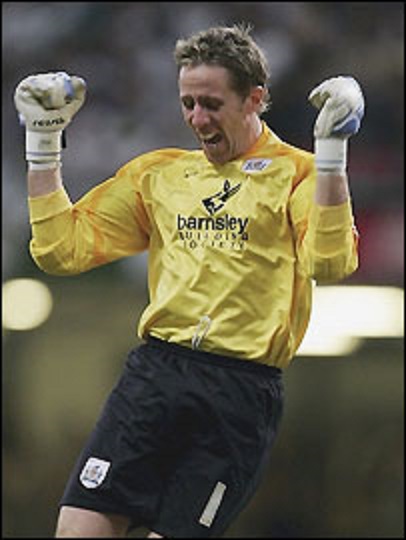 10s. There were eight years between goals scored against City in Cardiff for this centreback who shares his name with an England international that played in the same position as him in the 80s – the second of these goals came for Barnsley during this decade, but can you name him?
Answers.
60s. Steve Mokone.
70s. Johnny Steele played nearly fifty matches for Barnsley either side of the Second World War, then managed them from 1960 to 1971 and then again for six months from November 1972.
80s. Vaughan Jones.
90. Matty Appleby was sent off while playing for Oldham in City's 7-1 win at Boundary Park.
00s. Nick Colgan and he's just saved a penalty from Swansea's Alan Tate in the shoot out at the 2005/06 League One promotion Play Off Final.
10's. Stephen Foster scored for Crewe in the 6-1 defeat by City in October 2005 and equalised in added time for Barnsley when we last played them in April 2013.