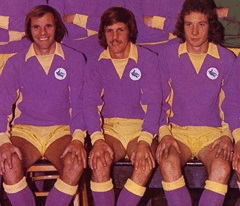 Six Villa related questions with the answers to be posted on here tomorrow.
60s. Can you recognise this Villa player from this decade by the other sides he played for – Third Lanark, Wolves, Celtic, Clyde and Stranraer?
70s. Name the Cup Final captain who was, back in the days when teams were only allowed one substitute, named on the City bench in four successive matches against Villa during this decade – he came on in two of them.
80s. Which member of the Villa squad for the 1982 European Cup Final win over Bayern Munich had a very brief time in charge of Leeds United around a decade ago?
90s. Born in a place called Pig Farm, this attacking midfielder, who won a player of the tournament award in the 1991 Under 17 World Cup, was labelled "the New Pele" when he broke into the first team of some Belgian giants as age limit rules were changed to allow him to play at sixteen.
He was also a success with the electric Dutch team he played for next, before he was, at first, loaned and then sold to Villa in the middle of the nineties. His time with them was not a success, with all three of the goals he scored coming in a two leg League Cup tie against Wigan. He then followed his Villa manager to Coventry (where there is a club podcast named after him today), but, again, struggled to adapt to the physicality of the Premier League and was limited to scoring in a League Cup tie against a lower division side (this time it was Hull City).
After that, his career continued to decline and he retired for a while following the death of his third child. When he returned to football, he encountered racism from his team mates at Greuther Fürth as some of them refused to pass to him during matches and one of them refused to share a hotel room with him – it was while he was in Germany that he lost another child early.
After a spell playing in China which he described as the happiest of his career, he returned to play in Africa and even had a spell as Assistant Manager at a club called  Sekondi Wise Fighters. Now retired, he breeds cattle at his farm on the outskirts of Accra – a very mixed career then, but who am I describing?
00s. Another player to guess from a series of clues.
Capped more than a hundred times by his country, this South American played for a team called Barcelona in his native land before pitching up in Scotland after some green and whites paid a club record fee for him. He then spent seven years playing in England with the majority of that time spent at Villa before spells with a team of Berks and a club which keeps right on to the end of the road. He then returned home to finish his career and since 2013 has been a member of his country's National Assembly for the governing left wing democratic socilaist party, the PAIS Alliance.
10s. He played against us for Villa last season, who is this current League One player?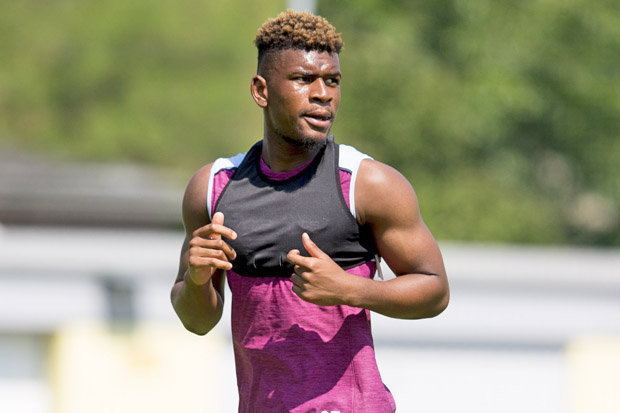 Answers.
60s. Goalkeeper Evan Williams.
70s. City's 1970/71 Youth Cup Final team skipper, John Impey.
80s. David Geddis was Leeds' caretaker manager for a League Cup defeat at Southend in October 2006, before stepping aside when Dennis Wise was appointed.
90s. Nil Lamptey.
00s. Ulises de la Cruz.
10s. Aaron Tshibola, who has signed for MK Dons on a season long loan deal.