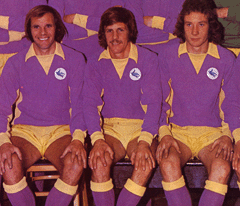 Well Cardiff City's boring close season has certainly sprung into life this week – it's debatable as to whether this is a good thing though! The last week or two has seen increasing calls from supporters and some in the media for a "football man" to be appointed at the club as they argued that Peter Ridsdale's departure (more on that later!) and new CEO Gethin Jenkins' inexperience has left a void at the club when it comes to people used to wheeling and dealing in the football world. On the face of it, such arguments are given credibility by the deafening silence coming out of the club with regard to recruiting new players and, more importantly in my view, getting very important current players to agree to contract extensions.
Is it just coincidence therefore that we saw blanket coverage from the Media Wales group yesterday of a possible return to Cardiff City for Sam Hammam as the "football man" we have been told that the club need (here are stories from the Western Mail and the Echo on the matter)? There are plenty of things in both stories that warrant comment, firstly there is the bit about Peter Ridsdale still being used in a consultative capacity by the club a month and more after we were all told he was leaving for ever, then you have Sam Hammam saying that he would not get involved in the financial side of things and, thirdly, the deal whereby the Langston debt was reduced from £24 million to £10 million, which we were told had been signed, sealed and delivered ages ago, has, apparently, not been "rubber stamped".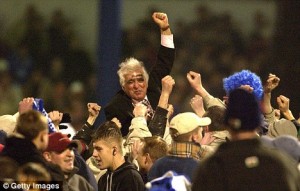 To be honest, the news about Ridsdale does not come as a shock because, to use a very well worn cliche, nothing surprises me at Cardiff City any more. As for Sam Hammam the football overlord with no financial input (apart from the up to £12 million which Terry Phillips tells us he is prepared to invest into the club), well there are plenty of reasons I can think of why a return for our former owner wouldn't work, but, if it was ever to happen, then this could well be the way that it might. We signed some right duffers during Sam Hammam's time in charge, but I still say that his overall knowledge of football and footballers was good and, if his input could be limited to just that, I could see it, possibly, being a good thing for the club – of course, it's true to say that he has been out of the game for a while and so he could be a little out of touch, but' looking at it from the outside at least, we do seem short of that person with experience in recruiting footballers and negotiating with their agents. As for the possibility of the Langston debt reverting back to £24 million at the end of this year, then, if a return for Sam Hammam means that this does not happen or, better still, it disappears completely, it has to be admitted that this represents a strong inducement for having our former owner back on board.
What needs to be said though is that the club, through it's official site, quickly issued  a statement on the matter putting their side of the story in which the meeting between Sam Hammam and Dato Chan Tien Ghee (TG) that the Western Mail and Echo made so much of was made to sound like a routine and commonplace affair. However, people  quickly, and correctly in my view, concluded that saying "that there are no plans" for something to happen is not the same as saying it definitely won't happen. With the club's pre season tour to Malaysia mysteriously being cancelled at very short notice as well as yet more delays in employee's getting their monthly wages (there has still not been any confirmation that they have been paid some four days after they should have been), it is hard to avoid the feeling that things are not running as smoothly as the Malaysian investors hoped they would at Cardiff City Stadium – add in the possibility that the Langston debt could revert to being more than double the assumed amount and it's hard to see how the club's statement will stop the talk of a return for Sam Hammam.