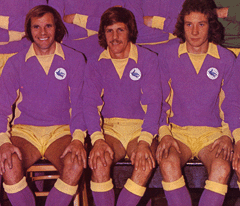 The 1967/68 campaign had been a case of that difficult third season so far for John Toshack as he made his way to Ninian Park on 7 October 1967 for the game with Ipswich Town.
Aaron Ramsey became the youngest City player to feature in a league match when he made an appearance at the age of sixteen years and four months as a substitute against Hull in April 2007, but Toshack had been the previous holder of that record when he also came off the bench at the age of sixteen years and seven months to play, and score, in a 3-1 win over Leyton Orient. Toshack was in from the start the following week at Middlesbrough and scored twice this time as City won 4-3.
Although he was used sparingly after that, a total of six goals from eight appearances represented a promising first season in the game and Tosh followed that up with eleven more goals from twenty four starts the following year but he was yet to score in three starts and two substitute appearances in the current campaign ahead of the encounter with Ipswich.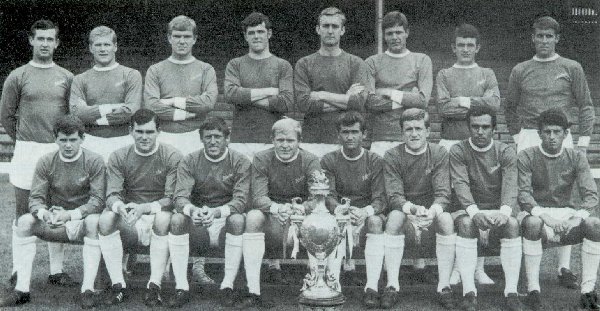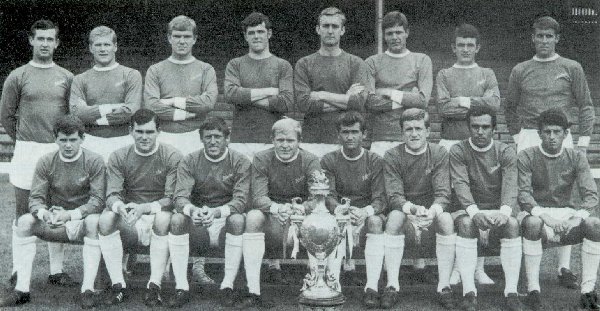 It goes to show how much things have changed since those days that Toshack, who lived by the old Market Road School (now the Chapter Arts Centre) used to walk to home games and as he made his way past the old Ninian Park pub at about half past one he was joined by a kid of eleven who started talking to him about the upcoming match. The two chatted as they made their way to the ground until Tosh (no doubt grateful to be rid of the young brat!) went through the main gate to the ground on his way to the changing rooms.
Quite what I was doing going to the ground so early that day I'm not sure. Maybe I was going through my autograph collecting phase (which lasted all of a month!), but it was certainly not my normal pre-match routine and I counted myself very lucky to have bumped into City's promising young striker on the way to the ground.
Now, in the forty two years since then, John Toshack has acquired a reputation as someone who does not suffer fools gladly but, although I cannot remember the details of our conversation now, I do remember that it all seemed perfectly natural and he said nothing that made me feel ill at ease.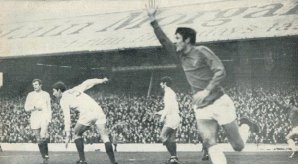 I was at an age then when a wrong word or gesture from someone you admired could alter your opinion of them for life (for example, I didn't like Geoff Boycott long before I realised quite how boring a batsman he was because of what he said to a friend who had the temerity to ask him for an autograph before a game), but Toshack found the time and patience to talk to me for that five minutes and I'll never forget that. This is one of the reasons why I'll defend Toshack against charges that he is a jack who deserted his home town club and why I find it so hard to criticise him as Wales manager even though there are times when he probably deserves stick.
I would like to claim that the meeting was mutually beneficial for the two of us but I don't really think that I can quite put the upturn in his fortunes from that day down to our encounter. It is a fact though that Tosh did get his first goal of the season that day (a header at the Grange End I seem to recall) with both sides scoring before half time as City ended a run of four consecutive defeats with a 1-1 draw. Furthermore four goals in our next six matches cemented his place as a regular starter in the team and he didn't miss another game as he ended the season one behind top scorer Peter King with fifteen goals in all competitions.
Ipswich were a good team in those days and came into the game in seventh place having lost just one of their first ten matches while conceding only six goals.  The visitors good start to the season was no flash in the pan either as they finished up as Champions having lost just the single game after the turn of the year.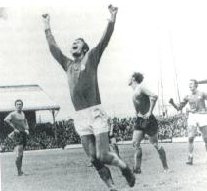 Therefore, City's point wasn't a bad one at all and, although the 67/68 campaign is best remembered as the one where we made it all the way through to the Semi Finals of the European Cup Winners Cup, it was also a time when the club consolidated in the League after two years which had seen them finish in twentieth place (two teams went down from the twenty two side Second Division in those days) with the drop being avoided by a single point in 65/66 and three points in 66/67.
The 67/68 season was one which saw partnerships starting to develop – in central defence, Don Murray was learning all the time from the canny Brian Harris, while Toshack's game came on leaps and bounds once he was paired up with Brian Clark after his signing from Huddersfield in February 1968.
Okay, a final position of thirteenth with a total of thirty eight points from forty two matches (it was only two points for a win back then) was not spectacular, but it did mean that City, probably distracted by their great run in Europe, could afford to take only eight points from their final eleven games without relegation becoming the issue it had been previously.
All of this meant that when Gary Bell established himself as another partnership was formed, this time with Dave Carver, and players such as Mel Sutton and Steve Derrett broke into the side during the following season, City had become one of the better teams in their league. For three years supporters had the luxury of being able to contemplate their side leaving the Second Division through a promotion rather than through the trap door of relegation – perhaps I should have charged the club a consultancy fee for my little chat with Mr Toshack!
7 October 1967
Cardiff City 1 Ipswich Town 1
City Wilson; Coldrick, Murray, Harris, Carver; Jones, Williams, King, Lewis; Brown, Toshack (1) Sub Clarke
Ipswich Hancock; Carroll, Baxter, McNeil, Houghton (1); Spearitt, Viljoen, Hegan, Woods; Crawford, Wigg
HT 1-1
Att. 11,261