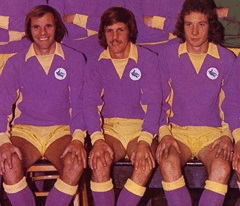 There are draws and there are draws. Wales 1 Georgia 1 at Cardiff City Stadium last October was a shocker for the Euro 2016 Semi Finalists as, in the end, they were fortunate to escape with a point against a team that had a world ranking only just inside 150 at the time – it remains the biggest single reason why Wales have never been able to get into a position where qualification for the World Cup Finals in Russia next year looked likely.
On the other hand, Serbia 1 Wales 1 last night was as good as the Georgia result was bad. Based on what I've seen up to now, the Serbs are the best team in the group and, with home matches to come against its two weakest sides, they are its most likely winners.
Therefore, for Wales to go to Belgrade with a team weakened by suspension and injuries and keep their unbeaten record in the group intact has to be seen as a step forward in their quest to reach a first World Cup qualification in sixty years – although I accept it hardly felt like that as Newcastle's Aleksandar Mitrovic brought the home side level with just over twenty minutes left.
There's the rub for Wales I'm afraid. Having started with a 4-0 canter against Moldova at home, it's now a Welsh record five consecutive draws for Chris Coleman's men and the truly galling thing about them is that, the goalless stalemate in Dublin apart, Wales have led in all of them – they did so twice in Austria.
Still, that's all three away matches against our rivals for qualification out of the way now and I'm sure everyone would have accepted us coming out all square in Austria, the Republic of Ireland and Serbia before a ball was kicked, 1-1 in Cardiff with Serbia wouldn't have been too bad either, but you do have to keep on coming back to Wales 1 Georgia 1.
Another disappointing aspect of that day when, if anything, Wales ended up hanging on to their point, is that the feeling I got at the time that Georgia would be doing us favours in the coming months by taking points off the other contenders for qualification has not materialised – last night they had to come from 2-0 down to draw in Moldova and the only other time they've managed to avoid defeat so far came in another one pointer with the same opponents.
In the group's other game yesterday, the Republic of Ireland were able to keep their unbeaten record intact by coming from behind to draw 1-1 with the Austrians in Dublin, so they and Serbia maintain their four point advantage over us and the team we play next going into the final stretch of the race for qualification.
I reckon that Chris Coleman was right when he said after the game that to finish at the top of the group now, Wales need to win all of their remaining games – Austria (H). Moldova (A) in September and Georgia (A) and Republic of Ireland (H) in October.
The manager also remarked that it would probably take three wins and a draw to clinch second place now. In a group with so many games being drawn in it, I would have thought Wales could make the Play Off's with nine points from a possible twelve, but, with Serbia playing Moldova and Ireland up against Georgia next, Wales v Austria on 2 September is shaping up as a must win occasion for both sides.
If Wales need three wins, then I can't help thinking that two of them have to come when Austria and Ireland come to Cardiff. Although a booking last night means that Joe Allen will be suspended for the Austria match, Gareth Bale will be available again and, you'd like to think that another absentee from last night, Andy King, would be fit enough to step in for the Stoke man.
All in all, I'm pretty confident we can beat Austria and, with Ireland having dropped four points in two home matches after looking likely group winners at the turn of the year, they can definitely be caught and passed, but, historically, they've had a tendency to avoid defeat in crucial away qualifiers and I really think it will need something special from one of our match winners for us to prevail in the final game on 9 October.
I can imagine some of those reading this thinking "what does he mean by match winners?", we've only got one. I might have agreed with that viewpoint as I watched Aaron Ramsey struggle through what has to be his worst season at Arsenal (I wish he would leave that club!) when he has been fit and available for the majority of the time, but as his club campaign entered it's last six weeks or so, there were signs that he was beginning to look more like his old self.
A lovely goal (his only one in the Premier League in 2016/17) against Everton in Arsenal's final league game was a confirmation of this return to form and he followed that up with a second FA Cup Final winning goal of his career as Chelsea were prevented from winning a League and Cup double – in truth, the goal was the icing on the cake of what was a top class performance anyway.
So, if Wales had to go into a very testing match played in a tremendously hostile atmosphere in a part of the world where they have struggled badly in recent years without their talisman, there were reassuring signs at least that their other star name was back to something like his best.
The opening stages of the match offered plenty of hope that Wales, with City's Jazz Richards an impressive replacement for the suspended Neil Taylor, Dave Edwards in for Bale and Sam Vokes up front for the injured Hal Robson-Kanu, would not be suffering anything like the 6-1 tonking they had to endure on their last visit to Serbia – they were comfortable at the back and Vokes was able to win a few headers as the visitors showed that it wouldn't just be a case of sitting back and hoping for something from a set piece.
However, without Bale to arrive quickly to provide support, Vokes often cut an isolated figure up front – Ramsey offered hope when he was able to get close to the striker, but Edwards rarely suggested he could make any of those runs into dangerous positions that are something of a trademark of his at Wolves.
Gunter and Richards got forward at times, but, hardly surprisingly, they were essentially defensive rather than offensive wing backs as they provided assistance for the back three of Williams, Chester and Davies.
Wales were keeping Serbia quiet, but, for me, it was looking like we were only likely to score from a set piece or a Serbian mistake and with ten minutes of the first half left, the home side obliged with a couple of clangers. First, keeper Stojkovic (who always struck me as an erratic performer in his games for Forest last season) got himself into a right pickle as he tried to shepherd a ball out for a goal kick that was never going to go over the line and ended up fouling Ramsey, then from the free kick, Milivojevic blatantly grabbed Vokes' shirt and, luckily for us in this age where such offences are so often ignored by officials, the Italian referee pointed to the spot.
With Bale absent, there was little doubt who'd take the penalty – even the sub standard Ramsey of November until March would have stepped forward to take it, but, even though he was playing well and was a far more confident figure now, I still had little faith in Rambo scoring.
To bring things back to a City footing for a short while, Joe Ralls took three penalties for us last season and scored them all. One of them was in a very high pressure situation at Derby which he put away beautifully, but his other two, at Reading and at home against Birmingham, must have left the respective keepers thinking they could have saved them as they got a good contact on the ball – with so many good penalty takes (e.g. Whittingham, Pilkington, Noone and Lambert) expected to leave during the summer, I must admit that the thought of Ralls taking our penalties next season does not fill me with confidence.
For Ralls at Cardiff, read Ramsey at Wales, he's never convinced me as a penalty taker, but, after last night's "Panenka" on the ground where the Czech won the 1976 European Championships for his country in a penalty shoot out, maybe I'll need to have a little more faith!
That said, Dean Saunders thought Ramsey may have got lucky and I can see what he means to some extent because the thought occurred to me at the time that it looked odd to put a Paneka (they usually drift slowly into the middle of the goal over a grounded keeper who has already committed himself) into the corner of the net.
I've seen it reported that Ramsey waited for Stojkovic to dive and then dinked the ball into the opposite corner, but, if that was the case, why not just roll the ball in like Peter Thorne (my favourite ever City penalty taker) used to do? Doesn't attempting a Panenka always carry the risk that, even if the keeper is beaten, things can still go wrong in the manner that they almost did for the great Zinedine Zidane in the 2006 World Cup Final?
In the end, it doesn't matter whether Ramsey's penalty was an absolute superb version of the Panenka or one that involved a little luck – unlike a certain Prime Minister recently, Ramsey gambled and won gloriously and this has to increase the chances of us having a confident and in form Rambo in the team when Austria arrive in almost three months time.
A goal to the good at the break, I think the huge majority of Welsh fans knew what lay ahead in the second period. The pressure from Serbia grew and grew and, although there were not too many serious threats to the Welsh goal, it was hard to avoid a feeling that a home goal was coming and it duly arrived when Mitrovic, scorer of Serbia's late equaliser in Cardiff, netted with what was his sides only on target effort of the game.
After that, there were one or two hairy moments for the Welsh team, but Vokes with  an opportunity that he might have done better with and Ramsey with a shot which Stojkovic kept out at the expense of a corner, offered signs that it was not all one way traffic during the second period.
Still, by the end, I daresay Serbia were probably left feeling like Wales had done when the teams first met seven months ago, that is that, although a draw was probably a fair outcome, they were the side who were more deserving of the win.
However, you only had to look at the names on a very youthful Welsh bench to have it confirmed that this was very much a case of a point gained, rather than two lost – we may have more squad depth these days, but when Bale, Taylor, Collins, King, Robson-Kanu, Woodburn, Johnny Williams and Dummett (who may or may not have "retired" from international football) are all missing for one reason or another, our resources do become very stretched.