Just a quick entry to outline what has been happening this week with the Welsh international team as well as the latest developments at Cardiff City.
Starting with Wales, yesterday saw the formal confirmation of what had been an open secret for the best part of a week – Chris Coleman is the replacement for Gary Speed as manager. Coleman has had spells in charge of Fulham, Real Sociedad, Coventry and Greek Second Division side Larissa and I think it's fair to say that the general opinion is that his managerial career has stalled somewhat after a promising start at Craven Cottage. If the ex Swansea, Palace, Blackburn and Fulham defender had become Wales manager five years ago, then I think his appointment would have been greeted with a lot of enthusiasm – as it is, I don't think I'm alone in being slightly underwhelmed by his arrival, but, with a young, highly rated and confident set of players to work with, the opportunity should be there for Coleman to continue the transformation that Speed (who was hardly a universally popular choice when he was appointed in December 2010) started.
I say "should" there mind because, with many of the biggest talents in the squad making clear their preference for a continuation of the Raymond Verheijen/Osian Roberts partnership which was very much a part of the Speed legacy, there is already the possibility of conflict, with the straight talking Dutchman Verheijen in particular unlikely to be too enamoured with Coleman's stated preference of bringing in his old Palace mucker Kit Symons as his assistant. Coleman's diplomatic skills will be tested before his management ones are then. On yesterday's evidence, the new Welsh manager is going to be his own man, but he is in a very delicate position – right from the start of his reign, Gary Speed was able to get the players turning up for matches in a way they weren't doing under John Toshack, we can't afford a return to those dark days.
Turning to City, but without quite leaving Chris Coleman, will Ben Turner be more likely now to commit to the country he plays his club football in now his former manager at Coventry is in charge? I hope he does, such a move would surely benefit both him and Cardiff City.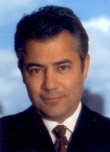 The Cypriot born financier Mehmet Dalman was appointed as a Director of the club last week and is seen as a "football man" specialising in finance. Mr Dalman's Wikipedia entry mentions his part in the Glazer's takeover of Manchester United and, from this, it is possible to make some, fairly, educated guesses as to the purpose of his arrival at Cardiff City. Firstly, although it is reported that he has invested in the club, I doubt it if we are going to be seeing City spending Leicester like fees on new players over the next few days – Mr Dalman would appear to be a financial "fixer" in the world of football and so it's more likely to be in that area where his influence will be felt most. This could mean that he is here to organise a take over of the club from outside investors, but more likely to me is that his expertise will be used in trying to sort out the Langston loan notes debt as a first priority and then, if and when, this happens, we may see the Malaysian investors take their shareholding in the club beyond the 50% mark.
Finally, Malky Mackay returned from his trip to Malaysia yesterday (was the timing of that trip and Mr Dalman's appointment purely coincidental? Somehow I doubt it!) with eleven days of the transfer window left and still no sign of the winger and striker he says we need. Since Brighton turned down our bid for Craig Noone, there has not been any confirmed approach for any other player, but, as always, there has been plenty of speculation. With Mark Hughes urgently looking to shake things up at QPR, we have been linked with Jamie Mackie and Tommy Smith, but wouldn't they be out of our price range? More realistic perhaps, is a raid on a lower league club for their prize asset and therefore speculation linking us with Northampton's Michael Jacobs or Cambridge United's Harrison Dunk (although I see the Cambridge manager has said that he has had no contact from us regarding the player) might be closer to the mark. Interestingly, all of these players are primarily wingers – if we do have a striker lined up, the club are doing a good job in keeping his identity a secret.