During the International break last month I did a list of the ten best central midfielders I had seen play for Cardiff City since 1963, so I have decided that, with not much City stuff to talk about now that the Swansea match is out of the way, I would have a go at doing another "ten best" for the full back position.
One thing that surprised me when it came to picking the best ten was how many candidates I marked down as possibles. Last month I identified something like twenty five players as possibles for the central midfield selection, but this time there were thirty eight players who I thought were worthy of consideration at least – no doubt this means that even fewer people than last month will agree with my final selection!
Before I start, I should say that I have followed the same criteria as I did in picking the central midfield players, that is;
1. I did not count players we have had on loan (players like Dean Gordon therefore miss out – not that he was within a million miles of selection anyway!).
2. I judged players solely on how I saw them they play for Cardiff City not on their reputation (for example, I found out that Ron Stitfall was in the first City team I ever saw but I can't remember seeing him play so, someone who, by rights, could well be ranked number one in this list misses out).
3. If a player was better known for playing in a different position for us, I did not include them (players such as Danny Gabbidon, Andy Legg, Rod Thomas and the late Robbie James therefore miss out).
So, in reverse order, my top ten is
10. Adam Matthews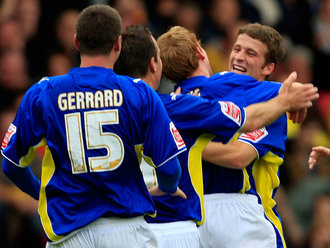 I got stick off some for including Aaron Ramsey in my top ten of central midfielders when he had played so few matches for us, but my reckoning is that if someone comes into the team and starts doing good things on the ball that you aren't used to seeing from City players playing in that position, then why not give them recognition for that? Much the same applies to Adam Matthews. I did consider including Chris Gunter (who I rate as more solid defensively than Matthews at the same stage in his career) as a youngster who has made an impact, but, when you saw the part Matthews played in the demolition the left flank of Bristol City and Coventry, it seemed obvious that this was a player destined to play, and prosper, at the top level and there are many above him in this list that I never ever thought that about.
9. Chris Barker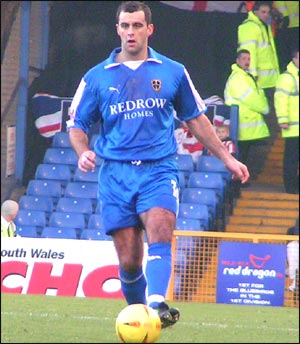 Maybe a bit of a surprise to some and, once Kevin McNaughton had arrived, Dave Jones made it pretty obvious that there was no place for Chris Barker at Ninian Park any more. However, his contribution in our second season at this level in 2004/05 should not be forgotten. We fought a long relegation battle during Lennie Lawrence's final season with us, but we were always solid defensively – many point at the Gabbidon/Collins partnership as the reason for this and it's certainly true that they both played a huge part in keeping us up, but it was Chris Barker who picked up the Player of the Season award at the end of the campaign. When City were under real pressure (relegation would have been absolutely disastrous for us given the shambolic state of our finances), Barker produced and the fact, that he is, by all accounts, a thoroughly decent bloke helps his cause as well.
8. Colin Sullivan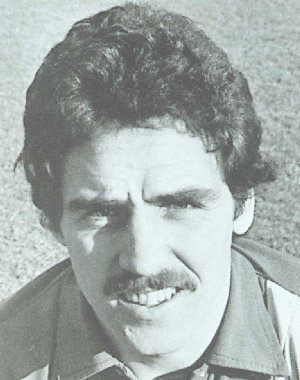 A quality player who definitely improved the team when he arrived from Norwich for £70,000 in February 1979 . I can remember regarding Colin Sullivan's signing as something of a coup for the club and, in the closing months of the 78/79 campaign when City went on their best run in the old Second Division for nearly a decade, Sullivan played a full part with his decisive defending and willingness to get forward being supplemented with a quality left footed delivery which got him a goal from a free kick against Burnley. Sullivan became a fixture at left back until injury struck half way through the 79/80 season and eventually left to join Portsmouth on a free transfer in March 1982.
7 Dave Carver

"Solid" – I could leave it at that really when describing Dave Carver, but I won't. I can remember a game at the Vetch in the Welsh Cup in 1970 when we started counting the number of times Carver whacked the ball over the tiny main stand and
out of the ground as he became something of a figure of fun to the group of young teenagers watching him, but, what he was doing was what he did best – defending. While Gary Bell on the opposite flank would get the plaudits for the way he got forward, Carver was more old school which only made the very rare occasions when he made an impact in the opposing penalty area all the more memorable – a late equaliser in front of the Match of the Day cameras against 70/71 Second Division Champions Leicester and a goal in a 3-1 FA Cup win over First Division Sheffield United in 1972 both spring to mind.
6. Peter Rodrigues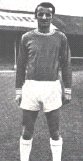 I can't help thinking that I should be rating Peter Rodrigues higher than this, but my excuse is that as he had left for First Division Leicester before my tenth birthday, I probably didn't realise quite how good he was. In saying that, I must admit that, despite the presence of the likes of John Charles and Ivor Allchurch in our ranks, Peter Rodrigues was the first City player that I really hero worshipped! Although he was a quick defender who excelled in the sort of sliding tackles which are probably too risky to try too often these days, it was the way he used his pace to surge forward and almost play as a winger that I liked so much. It is hard to believe this now, but the idea that full backs should act as auxiliary attackers was virtually unheard of back then and this quality soon brought Rodrigues to the attention of bigger clubs than us.
5. Tony Vidmar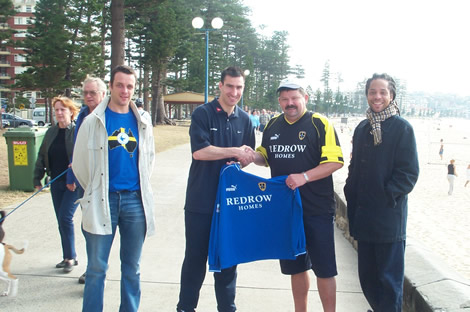 I used to love watching Tony Vidmar play for us. For some reason, I had Vidmar down as a clogger when he was at Rangers, so it was such a pleasant surprise to see that he was in fact a talented. footballing defender who must have been some player when he was at his peak. The football City played on their return to this level during the first half of the 2003/04 season was right up there amongst the best I have seen from us and Vidmar's poise and class featured prominently during this time. Like so many others, he was not as effective in our second season in the Championship and he left to join NAC Breda in 2005 before a heart problem looked to have ended his career in 2006 – happily though he was able to start playing again in his native Australia before finally hanging his boots up last year at the age of 38.
4. Mark Delaney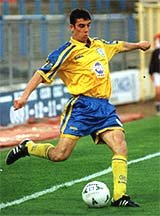 Given that there are a lot of players to choose from who did the business for us week in, week out at Championship/Second Division level, it has to follow that anyone who was with us during our time in the lower two divisions would have to be absolutely outstanding to merit inclusion – Mark Delaney was just that. People remember that goal against Chester (which, unfortunately, I couldn't find on You Tube for inclusion on here!), but Delaney did the same sort of thing to defences in the basement every week and I don't think it is a coincidence that we went from a side who were scoring three or four goals every time in winning home games to a team who couldn't buy a win at Ninian Park after he left us early in 1999. Delaney took to Premiership football like a duck to water, but his career was blighted by serious injury problems and when they eventually forced his retirement in 2007, you couldn't help thinking that he could have been so much better if it hadn't been for those dodgy knees of his.
3. Gary Bell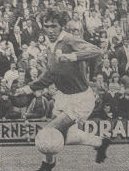 Signed from Lower Gornal Athletic in 1966, Gary Bell was soon converted into a left back by Jimmy Scoular and, despite a horrible debut in a 7-1 defeat at Plymouth, he made the number three shirt virtually his own over a five season period beginning in 68/69. Bell was a skilful and combative defender who also contributed much to City's play going forward with the striking partnership of Toshack and Clark prospering from the sort of quality crossing you would expect from an ex winger. For a while, Bell's name was being mentioned as a candidate for the full England team and you certainly got the feeling that he could get by in the top flight. However, as the team declined from 1971 onwards, so did Bell and in his latter years with us the thing I remember him most for is his headed penalty against Hull!
2. Phil Dwyer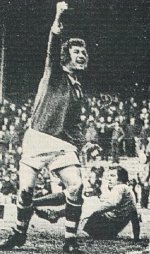 I suppose there will be those who say that, given his versatility, Phil Dwyer shouldn't really be included in this list, but, for me, he was always first and foremost a full back. Having got that out of the way, I am sure there will be others who say that, if you are regarding him as a full back, then shouldn't he be your number one choice?  As I see it, the problem with that argument is that Dwyer spent nearly all of his career with us playing in sides which were average at best and so he never got to play in a team challenging at the top of this division. As a ferocious tackler and intimidating opponent, Dwyer ticked the right boxes as a defender and, if he wasn't in the same class as an attacking full back as some of the others who appear here, he made up for that with his aerial threat from free kicks and corners. I don't think anyone would claim that Dwyer was the most skilful of players, but the fact that he was able to do a decent job for club and country in other positions says that there was more to his game than just being a hard man.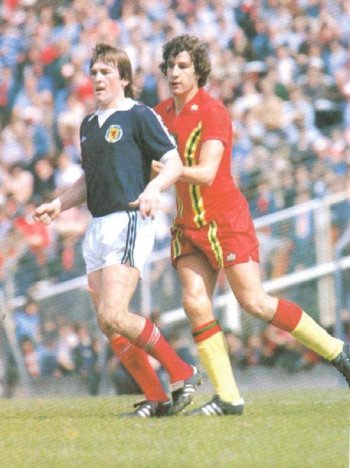 1. Kevin McNaughton
The theory that you only get to realise how good someone is when they are missing from the team is given further credence when you look at how we have been defending in Kevin McNaughton's absence. In his early months with us City played some tremendous football and, certainly, in his first few matches in a blue shirt, I thought McNaughton stood out as the best player in a very good team. The fact that I still can't make up my mind whether he is better as a right sided or left sided defender says so much about his reliability and consistency as well as the qualities he brings as a natural defender who knows the full back position inside out (unlike others who have played there in recent years). If his attacking play does not really come up to the high standards he sets in other areas of his game, then I still think it is true to say that, even in the modern game, a full back's first priority should be defence. In that respect, McNaughton is right up there with the best I have seen in a City shirt and, when you think that he has played to the standard he has in teams that have been challenging for promotion and reaching FA Cup Finals, then I believe he is a worthy number one choice.