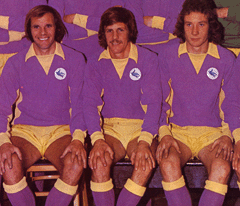 For me, the one area of the pitch that prompts the greatest debate in the current Cardiff City side is the central midfield area and I think it is fair to say that, with the possible exception of central defence, it is considered to be the weakest area in the team by many supporters. Therefore, with no games to write about at the moment, I thought I would go back through the past forty six years to try and pick out the best ten I have seen in that position in a City shirt .
Before I start naming names though, a few quick words about the criteria I used in selecting the players;
1. I did not count players we have had on loan (Jason Koumas, Gary O'Neil and Junichi Inamoto therefore miss out).
2. I judged players solely on how they played for Cardiff City not their reputation (Ivor Allchurch, Gerry Francis, Mick Martin and Brian Flynn therefore miss out).
3. If a player was better known for playing in a different position for us, I did not include them (Peter King, Leighton Phillips, John Lewis and Joe Ledley therefore miss out).
4.  I am old enough to just about remember the days when teams played a 2-3-5 formation in which central midfielders were quite often called inside forwards or wing halves, but I am looking at the sort of players who are used as the central players in the midfield four in the 4-4-2 system so beloved by our manager.
So. in reverse order, my top ten is;
10 Alan Campbell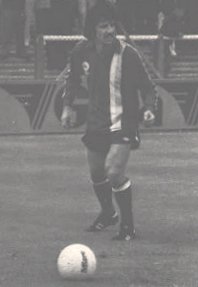 Signed for £20,000 from Birmingham in March 1976, Campbell's experience helped City over the finishing line to promotion that season, but most of his time at the club was involved in fighting successful relegation battles. A skilful and effective player whose passing was better suited to more mobile strikers than City tended to use during his time with us, Campbell was a calming influence in the midfield and it is, perhaps significant that we got relegated in the first full season we played without him. Like a few who feature in this list, Campbell didn't score enough goals, but the two he did get, against Hereford and Carlisle, were very important ones,
9 Steve McPhail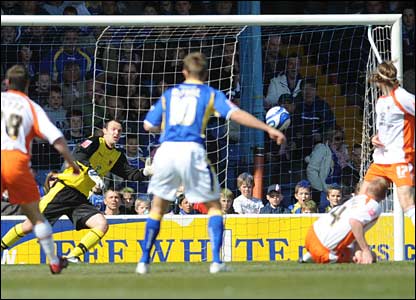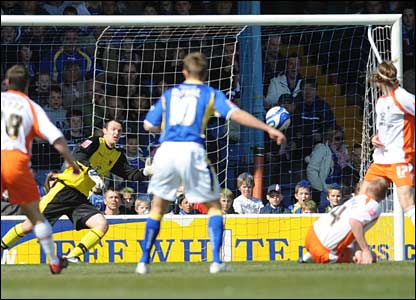 If the measure was just pure ability, McPhail would be in my top three, but, certainly, in the past year or so, he has had a problem in effectively utilising the skill he possesses. Currently enjoying a renaissance in which he is reminding  his doubters of what he can do, McPhail's cause has not been helped by his two, stupid, red cards at the Liberty Stadium last season, but when he has been in the team this season he has looked more like the player who impressed so much during his first few months with the club. When you consider the quality of his strikes against Hull and Blackpool in 2007/08, three goals in his City career is nowhere near enough for a player with his technique.
A personal favourite of mine and not just because of that goal! Buchanan, who arrived at Cardiff from Northampton in a straight swap deal with John Farrington, had a bit of everything. His goalscoring record of fifty four goals from two hundred and thirty one appearances was a testimony to his goalscoring ability and that thunderous shot he had, he was also competitive (perhaps too competitive!) and a good passer of the ball – one of my main memories of the 75/76 promotion campaign was his partnership with Willie Anderson as the winger ripped third division defences apart courtesy of the service he got from Buchanan's raking passes.
7 Gavin Rae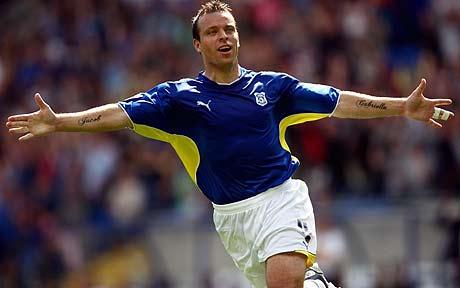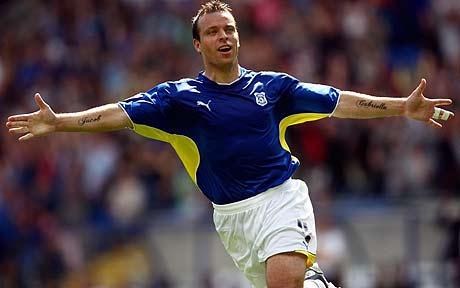 It may surprise people to see Rae so high in my list but when you consider that we have reached a Cup Final and had our highest finish in thirty eight years in the two seasons he has been with us, he must be doing something right. Rather like Joe Ledley, I think people underestimate Rae because he is not outstanding in any one aspect of the game but is pretty good at all of them. Okay, he is another who could do with scoring more goals but two already this season at least offers hope that he can do something about that over the coming months – was my man of the match recently in one of the best City displays I have ever seen (against Bristol City).
6 Gareth Williams

One of my first memories as a City supporter was watching Gareth Williams, described as "a tank of a player" in John Crooks' Who's Who of Cardiff City Players, ploughing through the middle knocking opposition players aside. A powerful and combative player who was also an accurate passer, Williams, who was sold to Bolton in 1968 for £45,000, scored a great goal in the FA Cup Fourth Round tie in 1967 when City came so close to beating First Division Manchester City.
5 Aaron Ramsey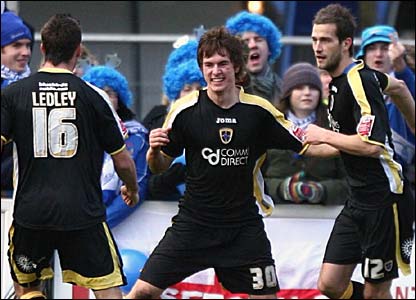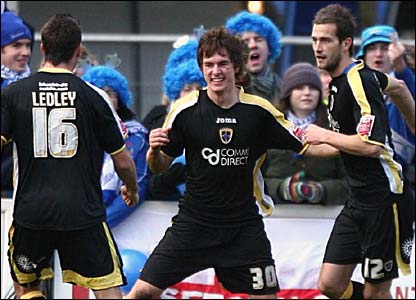 Simply the best young player I have seen at the club. I suppose it could be argued that Ramsey didn't play often enough for us to merit such a high position, but I remember things like a goal courtesy of a scorching left foot shot I saw from him in a reserve game at Jenner Park of all places, a man of the match display on his full debut against Chasetown, him running the show in his first league start against QPR and an outrageous piece of skill to set up a goal at Ipswich as examples of things that others in this top ten just could not do. It has become commonplace to ask what would have happened if Ramsey had started in the Cup Final, but I wonder which division we would have been in now if Ramsey had signed for Manchester United and been here last season on that planned year long loan deal?
4 Mel Sutton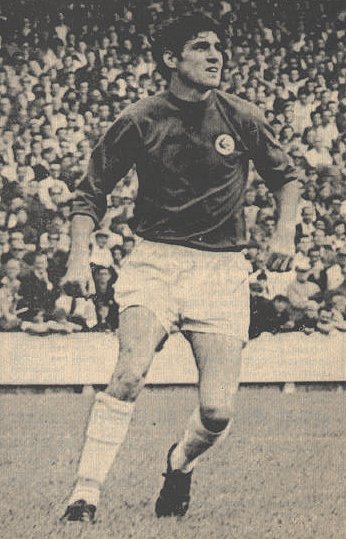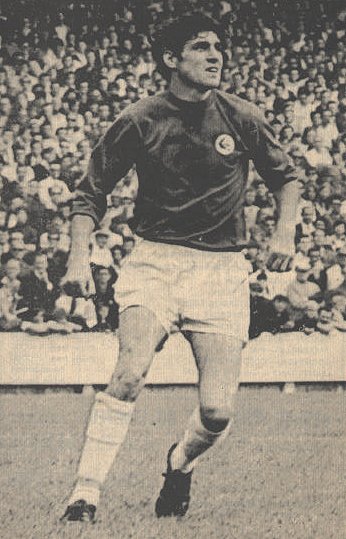 Signed for City after being released by Aston Villa, for four years Mel Sutton did the midfield donkey work for his more creative colleagues in what is, arguably, the best City team of the past fifty years. With his hunched shoulders and scuttling running style, Sutton certainly didn't look a natural athlete but his stamina was never in question. At the time, many thought selling Sutton to Wrexham for just £15,000 in 1972 was a mistake by manager Jimmy Scoular and so it proved as he gave the North Walian side tremendous service over the next eight years – one of those players who you don't realise how good they are until they aren't there any more, Sutton was another one with a poor goalscoring return during his time with us.
3. Ricky Scimeca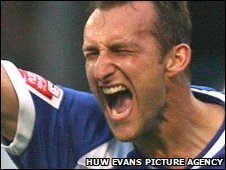 I am sure many will be surprised to see Ricky Scimeca as high as this in my list. However, I justify it by saying that in the early months of the 2005/06 season City played to a standard that was, perhaps, the best produced by a team representing the club in the time I have been watching them and week in, week out, Scimeca was the most consistent player in that side as he mixed a goalscoring instinct, with skill, power, running ability and stamina to look the complete midfield player – it's such a shame that he has had such a rough time of it with injuries and illness over the past two and three quarter years.
City's first ever £1 million player when he signed from Stoke in 2001, Kav first impressed as a an attacking midfielder with 15 goals (and 14 bookings!) in his first season. However, I thought he became a better player when he dropped a bit deeper in his three other seasons with us as he became the heartbeat of the team. A natural leader whose fine form at the start of the 2003/04 campaign saw him regain his place in the Republic of Ireland team, Kavanagh made his displeasure clear when Sam Hammam sold him to Wigan in March 2005 to ensure that the club could pay wages to it's staff and has often said that he would like to return to Cardiff in the future in a coaching or managerial role.
1. Ian Gibson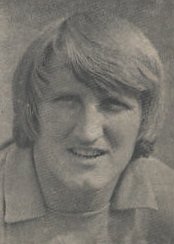 Ian Gibson is both my favourite ever City player and the best player I have ever seen play for us, so it's hardly a surprise that I have him as my number one. Gibson was signed from Coventry in the summer of 1970 for £35,000 and played a prominent part in the heartbreaking promotion near miss that was the 70/71 season. However, for me, it was the following season when Ian Gibson became a true Cardiff City hero as a City team in decline battled to hold on to their Second Division status. As most of his team mates became bogged down in a Ninian Park pitch which was a mixture of cloying mud and sand from September to May, you sometimes got the impression that Gibson was carrying our survival hopes single handedly – actually, in giving the best individual performance by a City player I have seen, albeit it in a losing cause, in a game with Sunderland on that mudheap of a pitch and in torrential rain, he sometimes was!