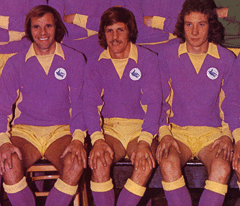 It must have been around the time when Victoria Wood and Prince died on successive days about six weeks ago that I heard someone from the BBC's Library section being asked if 2016 was an exceptional year when it came to celebrity deaths.
The expert acknowledged that this year had already seen the BBC publishing as many obituaries of the famous as they had done throughput 2015, but said that he did not see anything to justify some of the claims being made about 2016 being unique when  it came to the famous passing away.
He gave two reasons for this. The first that the post war "baby boomer" generation were having trouble facing up to the fact that they were of an age now where death shouldn't come as a shock and they were struggling to reconcile that so many of the "great and the good" who had been with them throughout their lives were leaving us. He cited a society where people were less obviously seen as old, but despite the attempts to defy the aging process through things like cosmetic surgery and the type of clothing that my parents would never have worn (even to a fancy dress party!)  in their sixties and seventies, the large majority of celebrity deaths this year had come to people who were, there's no other way of saying this, old!
The other reason he gave was that the advent of social media has meant that so many people in the world now have the means to react instantly to news as it develops and so the appearance is given in all walks of life, not just celebrity deaths, that there are more "huge events" happening than there used to be.
I wasn't fully convinced by either argument. For example, social media is hardly a 2016 phenomenon – it's been around for a decade or more now and I cannot recall another year (in fact it's less than half of a year) when people have been asking why so many famous people are passing away before.
I'm grateful to the poster on a City messageboard who produced this list of celebrities who have passed away in 2016:-
"Prince, Bowie, Rickman, Corbett, Cruyff,Wood,Daniels, Wogan, Gest, Finlay,Frey"
I daresay there are others some can think of who should be included, but there are some huge names included there who make me think that we are in an exceptional year when it comes to icons passing away  and now we have the greatest icon of them all leaving us as well.
It never ever crossed my mind to do a piece on here remembering any of those names in that list, but, Muhammad Ali was on a different plane than virtually anyone else I have come across in my life.
If I'm being honest, I had got Ali obituary fatigue syndrome by the time I went to bed last night because too many people eulogising about him seemed to be almost reading from a script which allowed no "warts and all" assessments of a man who certainly was not beyond criticism in my opinion.
For example, some of the things I heard him say about women and their role in society struck me as prehistoric, I didn't like the way he taunted some of his opponents in and out of the ring (Joe Frazier, who was certainly no "Uncle Tom", was perfectly justified in my view in feeling let down by Ali after the backing he gave him during his exile from boxing) and the fact that he was black shouldn't be allowed to excuse some of the dubious things he said about race and racial matters.
I say that while acknowledging that I have neither the talent nor the skin colour to experience what Ali did in 1960 when he returned home having won an Olympic gold medal for his country, only to be told it made no difference to where he was allowed to eat in the city of his birth – such treatment has to partially explain, at least, why his life panned out the way it did.
The greatest mistake Ali made though was to keep on fighting for another seven years after beating George Foreman in what was, for me, his greatest bout. If Ali had stuck to his promise that the "Rumble in the Jungle" would be his last fight, then we would all have experienced so much more of the mesmerising (in so many ways), brave, truly gifted, handsome and brilliant man who, probably more than any other person, came to represent the sixties and seventies.
Whether you use sport, politics, entertainment, integrity or whatever else you want as your criteria, the name of Muhammad Ali would be at or near the top of any list of major influences during those couple of decades when so much changed in the world – in those years before we became a global village, Ali was undoubtedly the most recognisable face on the planet.
It was truly dispiriting to see what Parkinson's disease did to this giant of a man in the second half of his life. Whether boxing was the cause of it or not (as a non expert, I happen to believe it was),  Parkinson's robbed all of us of so much because "retirement" for a man such as Ali would surely not have meant the virtual anonymity of the past thirty years if he had enjoyed better health.
I have to qualify that word "anonymity" with "virtual" there though because those too young to have seen him at his best, in and out of the ring, still had that unforgettable image of him lighting the Olympic flame in 1996 to remember as an example of his bravery and willpower.
So, goodbye to someone who I always regarded as a friend even though I doubt it if I've ever got within one hundred miles of where he was  at any particular time – he was, simply, the greatest human being of my lifetime.
RIP Muhammad Ali.