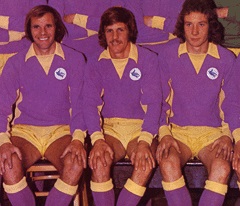 I'm just about to try and send out a first message to those of you who said you wanted to become subscribers. What should happen is that you'll receive an e-mail with a simple message on it including a link which should take you to the up to date front page of the blog.
The story referred to in the e-mail will be this one, so, if you receive the message and are able to read this through the link on it, the system has worked properly.
Of course, the problem is that if things haven't gone to plan for some of you, you're not going to be aware of it! Therefore, I would ask any subscribers who read this through clicking on a link on News Now or who just visit the blog randomly who have not received an e-mail bringing this entry to your attention to let me know because, obviously, I've cocked up somewhere along the line!