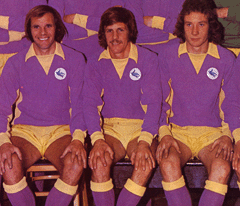 To no surprise whatsoever, Cardiff City shareholders accepted the installation of Datuk Chan Tien Ghee (TG) as Chairman, to replace the outgoing Peter Ridsdale , as part of the deal whereby £6 million is invested into the club by Malaysian backers in exchange for around 30% of the club's shares. The decision was taken yesterday at an EGM lasting barely more than a quarter of an hour and was reported as follows by the Cardiff City Supporters Trust.
Speaking for myself, I would have welcomed clarification as to what is happening with the outstanding HRMC debt – I assume it is going to be paid, but when (or has it been paid already?)? Also, with stories of bids for Craig Bellamy appearing alongside calls from the likes of Paul Guy for financial prudence, I think it is fair to say that supporters are receiving some mixed messages at the moment, but, perhaps, one of the more significant ones came when TG talked about our relatively low debt levels? While I think everybody is in agreement that we couldn't go on as we had been for years, the arrival of somebody with Vincent Tan's financial clout could, perhaps, see the goalsposts shifted in significant manner – I'd be surprised if he and TG would be satisfied with the years of, at best, consolidation and, at worst, relegation that would follow if the club pursued a policy of rigorously reducing debt to the exclusion of all else.
Whatever, we now have a new broom sweeping through a house which had become dusty and run down and the people who have come in deserve a bit of time to settle in during which their intentions will become more clear – welcome aboard to the Malaysian investors and the other new arrivals announced yesterday, may your association with Cardiff City be a long, happy and successful one.