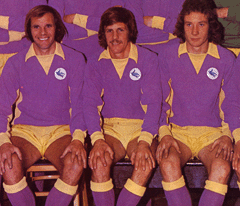 When I started this blog, my first posting in the category "Up in the Boardroom" contained the  wish that I wouldn't need to do another one all season because that would be a sign that all was well with the club's finances – chance would be a fine thing at Peter Ridsdale's Cardiff City!
What many suspected has now become fact then – despite all of the promises and our Chairman's "guarantee" that it would happen, Cardiff City confirmed yesterday in a statement on their Official site that they will not be bringing in the new players which various members of the squad, as well as the manager, have been telling us are desperately needed if we are to be successful in our promotion quest.
As is usual with Cardiff City statements of "clarification", at least as many questions are raised as answered. After an introductory first paragraph, the next two, essentially, consist of a load of self congratulatory flannel that has our Chairman's fingerprints all over it but things get interesting in paragraph four starting with;
"The move to the new stadium ultimately incurred costs that we had not anticipated"
There is no explanation as to what these costs were or how much they amounted to. Peter Ridsdale did mention that £2 to 3 million was still owed to  contractors for "fitting out" the new stadium at the meeting where he met supporters at the Municipal club in late November, but why wouldn't this have been included in original build figures, given that the club had already loaned nearly £10 million from PMG Estates towards the cost of building Cardiff City Stadium? In May of last year, Peter Ridsdale told Echo readers in an online question and answer session that "There are still some additional costs on moving to the new stadium which was anticipated". As the stadium was virtually completed at that time, what else, apart from connecting the piping to the boiler on our "state of the art" undersoil heating system, can possibly have been "fitted out" to the tune of £2 to £3 million or have costs that were anticipated in May somehow become not anticipated by the following January?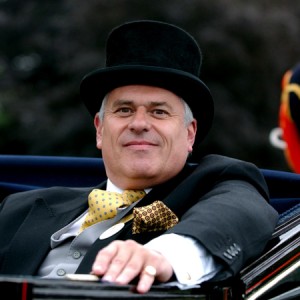 The statement then goes on to say;
"In an attempt to negate these issues we sought new investment and during the autumn of 2009 commitments were given regarding investment which if they had been delivered would have solved our cash issues"
supporters could be forgiven for thinking that the word "commitments" here refers to a commitment on behalf of the club, through it's Chairman, to keep potential investors aware of trifling matters such as a winding up order for unpaid taxes and that it was their failure to deliver that had caused the expected new investment not to be forthcoming. However, the following sentence;
"To date these commitments have not been fulfilled so we have had to resort to other avenues of fund raising"
makes clear that the club think the "fault" in this instance lies with the potential investors with the result that they now have to flog yet another of the income streams associated with the new stadium which a year and more ago we were being assured would secure our financial future. The wording used here is;
"We are currently in the process of raising funds from the sale of assets, which with other cash, will help to secure our future"
with the "assets" mentioned being widely thought to be land adjacent to the new ground, but there is nothing to indicate that they do not include members of the playing staff..
The next paragraph relates to the the issue which has annoyed so many supporters – the Platinum Ambassador season tickets which were sold under the premise that the income raised would go towards new players this month. After describing the offer as a "strong" one (i.e. robust) because of the promise of money back if we get promoted, the statement then goes to the heart of a matter which, for me, explains why we find ourselves in our current financial predicament;
"we had anticipated that if we launched these tickets early and had received new investment pre Christmas or in January this year as promised, we would have been able to invest in new players in the January transfer window"
Decisions were taken and promises made to supporters on the assumption that we would be getting income that had not been guaranteed and, frankly, it's no good bleating on about people not keeping to their promises when you don't inform them of the full situation relating to the subject of any possible investment.
For nearly a decade now, this has been the way of things at Cardiff City – major financial decisions have been taken almost on the basis that "something will turn up". By way of an example, during the Sam Hammam era we were told that shops wholly owned by the club would be built into the ground floor of the new ground thereby providing substantial income for team building – it turned out that the shops only ever existed in our former owners head.
For much of the decade just ended, Cardiff City had a wage bill that exceeded it's turnover and, having made all the right noises about debt reduction and living within one's means when he first arrived here, it took Peter Ridsdale just six months into his time as Chairman to start going down the Hammam route as the signing of Fowler ("my best ever signing"), Hasselbaink (plus his "verbal agreement") and Sinclair in the summer of 2007 took the wage bill up to £13 million per year – a crazy figure for a club with our resources.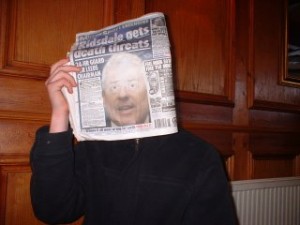 Of course, clubs are going to include future income streams in their business projections and we are by no means the only team currently facing problems with the tax man. However, at most other clubs, those future income streams tend to be fixed and guaranteed sources such as season ticket money and television payments and whilst other clubs in the top two divisions have got into serious financial trouble on the back of either getting relegated from the Premiership or overspending while in the top flight, I am struggling to think of another side that has lumbered itself with debts in the £20 to £30 million range before it even got to the Premiership.
Going back to the statement, it continues with what comes across as a grudging and half hearted apology regarding the non appearance of the "guaranteed" new players in January before stating the obvious with the comment;
"We have to ensure that other overheads and financial issues are properly addressed. Whilst we apologise for this, we do not apologise for ensuring that the viability and financial health of the Club is the ultimate priority."
I take it that one of the "overheads and other financial issues" is the, still unpaid, tax bill? Incredibly, apart from a brief mention of "monies owing to the Inland Revenue" in the first paragraph, this is the only mention of unpaid tax bills by club or individuals employed by the club in a statement which was supposed to be "a definitive statement about our current position"!
After another  paragraph about potential investors in which it is acknowledged that some of them "have not demonstrated the financial means to proceed", the statement ends with an endorsement of our Chairman;
"There has been some suggestion that the position of the Chairman, Peter Ridsdale is being questioned by some supporters. For the avoidance of doubt, Peter has the full backing of both the Board and majority of shareholders and will continue to lead the Club to finish the job we started."
now, messageboard gossip has it that Mr Ridsdale does not have the "full backing" of some very important shareholders and it was claimed last night by a source who, it has to be said, is close to some of the hierarchy at the club that he had been told by Director Steve Borley that he had nothing to with this statement.
Well, if that is true, I am not sure that just passing on comments to be repeated on a messageboard is good enough. If a Director and significant shareholder disagrees with anything that was said, he should make this clear – after all, the clear implication behind the statement is that Peter Ridsdale is being fully backed by all of the major players at Cardiff City.
Similarly, if, as has been stated quite often on messageboards in the past week or so, Steve Borley does not want supporters to demonstrate against the way the Board and our Chairman in particular has been running the club, then he should be more forthcoming as to why. Without convincing reasons as to why it would be harmful to our club, I am one of what I am pretty sure are hundreds, if not thousands, of supporters who are minded to join in any demonstration that is organised before or after (but not during) Saturday's game – that is what life at Peter Ridsdale's Cardiff City has driven me to.
At Peter Ridsdale's Cardiff City, what should have been one of the momentous results in the club's recent history gets virtually forgotten within twenty four hours as yet more bad financial news is foisted on supporters for whom, increasingly, a degree in Economics or Accountancy has become an essential requirement. At Peter Ridsdale's Cardiff City what started out as having to sell one of our best players every season to make up for the losses caused by a way too extravagant wage bill soon became a need to sell two of them. After that, we started to flog off the income streams that were meant to be our salvation until we now reach the current situation where the club are selling season tickets to supporters under false pretences while desperately scrabbling about for new investors or praying for an, increasingly unlikely, promotion – does all of this sound a little bit like a team from Yorkshire who play in white that got themselves into such a mess that they had to qualify for the Champions League every season to stand any chance of breaking even?.
Things got to a stage about a year ago where I decided that we may as well keep on going for broke in our pursuit of Premiership football because there was no way we could get back to being a "normal" football club by cost cutting and prudent financial management – we are in too deep at Cardiff City, a club with a Chairman who makes you wonder whether the Football League's fit and proper person test is some sort of sick joke.