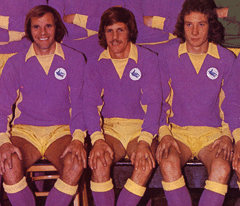 The Scottish Sun is reporting this morning that Joe Ledley was shown around the Celtic training ground yesterday with the Glasgow club trying to persuade him to opt for them as the player enters what will almost certainly be his last month on Cardiff City's staff. Intriguingly, Roma and Pananthinaikos are also mentioned as being amongst the clubs in for Joe and although reports of the former's interest were greeted with derision yesterday on Cardiff City messageboards, no one raised an eyebrow when Everton (who, arguably, have a more illustrious history than the Italian club) were linked with him.
It seems to me that, besides the old firm clubs in Scotland, plenty of "big" clubs from continental Europe would be interested in a 23 year old with thirty odd international caps who has scored in two of  his three appearances at Wembley if they didn't have to pay anything for him and so I think that reports of clubs like the two mentioned above being interested in Ledley should be taken more seriously. However, it would appear that the only club who Joe has spoken to so far is Celtic and, if he was to end up with them, then my reaction would be one of disappointment on two counts.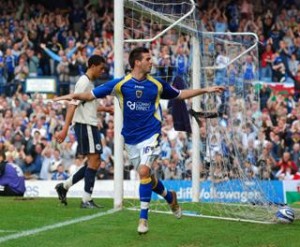 Firstly, having watched Celtic a few times in the season just ended, I have to say that our 0-0 draw with them in the new stadium opener last July was a poor result. Celtic were unbelievably ordinary over the past nine months – yes, they can offer Champions League football (although my guess is their interest in that competition will be all over by August), but I can't help thinking that they would have finished below us if they had been in the Championship last season. While there is no disputing that Celtic are a bigger club than us and that there haven't been many times when a City fan could claim with any credibility that his team is the better of the two, Celtic just looks a wrong move for Joe to me – certainly, he would be playing in a better standard of football week in, week out if he stayed at Cardiff.
The second reason I would find a Ledley move to Celtic disappointing is that the player has made much of his love of his home town club and this has resulted in him having something of a special relationship with Cardiff fans. I may be wrong, but I suspect most City fans could understand the player moving to a Premiership club and there would be the bonus that there would be compensation due to Cardiff if he signed for an English team as an under 24 year old. On the other hand, City would get nothing if Ledley opted for a club like Roma, but, again, I think many would understand that the lure of the Champions League and Serie A could trump anything Cardiff could offer, but Celtic (or Rangers)? If Joe Ledley left his home town club (which, let's not forget, still has serious financial issues despite the new Malaysian investment) in the lurch to go to the Scottish Premiership, one could only think that he was being the archetypal modern day footballing mercenary in that his allegiance is decided totally by the size of the salary he is offered.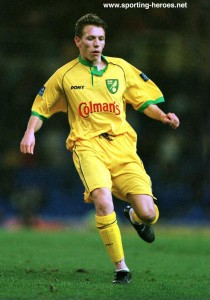 If Ledley could be heading down a route that would cause one to mutter "typical footballer", then the possibility still remains that, with due respect to Joe, a far bigger fish could turn out to prove himself to be anything but what the public expect from those at the top level of his profession. The speculation linking Craig Bellamy to Cardiff has been around for two weeks or so now and has, largely, been treated with disdain by both local media and supporters, but when the player himself starts talking of a possible move to Cardiff, then the likelihood of it happening has to increase.
Yesterday, Bellamy spoke to the BBC's World Service about his current position and, in doing so, made a move to Cardiff sound a lot less pie in the sky than most had believed it to be. Of course,  the odds must still be stacked against it happening and, as I mentioned before, Bellamy would have to prove himself to be far from your typical footballer by accepting what would surely have to be a substantial cut in wages by coming here (I can't see Man City being too accommodating about picking up most of the tab for a loan deal), but, given the chance to kill the speculation stone dead yesterday, he did anything but that so, I suppose we can keep on dreaming for a bit longer!