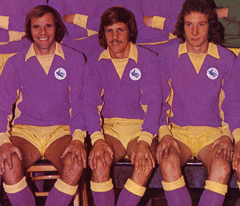 Just over a year ago, the Football League brought in new rules regarding late payment of taxes by it's member clubs. These made it clear that any club which defaulted on it's payments to HMRC (Her Majesty's Revenue and Customs) would be subject to a transfer embargo until the taxman had been paid and so, when the News of the World published it's story last Sunday regarding a new tax debt at Cardiff City, there was a widespread assumption that, after a break of around a fortnight, we were back in the all too familiar position of having a transfer embargo over us. The club were quick to respond to the story via their official site where they did not deny the claim that the money was owed or that we were due for another Court appearance – there was no mention of any transfer embargo though.
There followed much debate on the messageboards as to whether we were under an embargo or not over the next couple of days. The club virtually admitted that we were subject to one on Wednesday evening though when they announced that we had "reached an agreement" with Manchester United for the loan signing of young midfield player Daniel Drinkwater (more on him later) – the fact that the club were not saying that the loan deal had been confirmed and finalised said it all really as people quickly deduced that we weren't able to do that! Matters came to a sort of head yesterday when the club issued another statement which clarified matters a great deal. The good news was that, seemingly, our date in Court on August 11 has been cancelled because of the payment of the tax bill for one of the months we owed, but Gethin Jenkins' use of the words "currently resolved" hints at the fact that everything will go back to square one if a further payment, apparently due in less than a fortnight, is not forthcoming.

Interestingly, the News of the World only referred to a possible embargo because payments due to Sunderland for Michael Chopra had not been made yet and Gethin Jenkins also acknowledged this when he talked of "issues linked to football creditors" with one matter in that respect still outstanding (word on the messageboards is that the Chopra problem has now been sorted out, so my guess would be that our CEO is talking about money owed to Charlton for Mark Hudson here). Mr Jenkins then goes on to  talk about "the final embargo issue" which is the late filing of the club's accounts for the year ending May 2009 at Companies House – the Football League have spoken before about sanctions being taken against clubs who file accounts late and this has become almost a tradition at Cardiff City over the past few years and, in particular, since Ridsdale and co took over. Therefore, it emerges that we have been under an embargo for failing to adhere to the criteria set out by the Football League on three counts – one of those is now "currently resolved", another has one final hurdle to overcome and the club are endeavouring to get the last one resolved in the "coming days". Some quite good news and some more reasons for concern then, but, at least, it's good to see the club being more willing to explain the situation to supporters than they have been previously in the last nine months or so (almost all of which has been spent under a transfer embargo for one reason or another).
All of this has been going on against the backdrop of Joe Ledley, seemingly, choosing Celtic as his new club following the expiry of his contract with us. I say "seemingly" there because, after a couple of days when it was largely believed that the whole thing was a done deal, Ledley and his agent returned to Cardiff last night having, reportedly, earlier taken a medical with the Scottish club prior to signing for them today. There is talk in the Scottish press this morning that the return to Cardiff may be due to his mother being ill and, of course, my best wishes go out to all concerned if that is the case. It's not just for this reason though that I hope there are other factors behind Ledley's unexpected return because, with the club set to lose out on much needed revenue if he goes north to play in a league that, in my opinion, is no better than the Championship, I believe that, besides being very disappointing news for the City, it also will not be a good career move by the player. If, as I now suspect, money is the main consideration behind any decision Ledley makes, I can only hope for his and City's sakes that a Premiership club has put in a late bid which trumps Celtic's.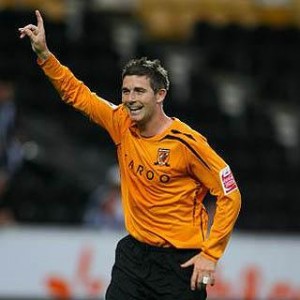 Finally, it might have escaped a few people's attention, but we did actually play our first pre-season friendly last night as Bath City, newly promoted to the Conference, were beaten 2-0 at Twerton Park with Jay Bothroyd and Chris Burke scoring the goals early on in either half in a game in which we played a 4-3-3 formation (surely some mistake!). The aforementioned Daniel Drinkwater, an England Under 21 International who got generally good reviews from Huddersfield supporters after spending the whole of last season there, was allowed to play despite our embargo, while experienced trialist Bryan Hughes played for all of the second half and created Burke's goal. At 34, Hughes' best days are certainly behind him, but as the majority of his career was spent as a creative, goal scoring, midfield player at Premiership level, this doesn't necessarily mean that he would not be a good, short term, addition to our squad if and when we finally get shot of that embargo.