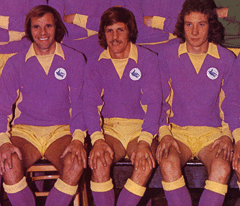 The portents weren't good for Cardiff City before yesterday's "relegation six pointer" at Rotherham. City had lost their previous four games, having conceded a goal after the eighty second minute in their last five, were without a win in ten away matches and, having been beaten at bogey grounds in their last two away fixtures, they headed north knowing that they had lost seventeen out of twenty three visits to Rotherham (only two of them had resulted in victories), having conceded at a rate of more than two goals a game – their hosts were also defending a record of just one loss in their last dozen Championship home games.
Not only that, injury had ruled out the man who, according to whoever marks the players out of ten after each match at Wales Online at least, had been City's best player during their losing run and the man who would, arguably, be considered our most important player currently – Aron Gunnarsson and Anthony Pilkington respectively.
With Frederic Gounongbe also not recovering from the knock he took in the closing minutes of last weekend's loss to Leeds and still no sign of Joe Bennett on active duty since his signing a month ago, there were plenty of reasons for pessimism before yesterday's match, but Cardiff were able to overcome the odds and secure only their second victory in ten attempts in all competitions this season as they recorded a 2-1 win that lifted them into twenty first position, some three places clear of the bottom spot they had occupied for the previous seven days.
Perhaps the problem City had with visiting Rotherham was the old Millmoor ground? Overlooked by a scrapyard, it was hardly the most welcoming of venues, whereas the far more plush New York Stadium offers the sort of facilities and backdrop that you look forward to performing at and it's now two wins from three visits to Rotherham's new ground for us.
Back in March 2015, City marked their first game at the Millers' new home with a 3-1 win. In truth, that match was all over pretty quickly as, completely contrary to the sort of stuff we got used to seeing during one of the most miserable seasons I've experienced at the club, we roared into a three goal lead in the first thirty five minutes.
Yesterday offered a complete, and quite encouraging, contrast though. When we went a goal behind around the hour mark last weekend against Leeds, City's response, just like it had been when QPR went a goal ahead in our first home game of the season, was a depressingly flat one with our opponents holding on comfortably as they exploited the gaps left by our punchless attacking play to add second goals.
This time though, City fought back in a manner which went some way to answering questions about their spirit, while also reconfirming the distinct impression I get that the sort of "manager has lost the dressing room" stuff you always hear when a side goes through the sort of run that we have is wide of the mark in this instance anyway.
Paul Trollope has placed an awful lot of faith in Rickie Lambert, the man who played for him at Bristol Rovers between 2006 and 2009, and spoke in glowing terms about the striker being a "leader of men" after yesterday's match. Comments like that strike me as emphasising that Trollope looked at the Lambert signing as more than just a matter of what he could offer us on the pitch – it seems to me that he was thought of as someone who could offer us qualities that the Head Coach thought were lacking at the club beforehand.
Whatever the truth of that. surely, any doubts as to whether Rickie Lambert would be able to do the business at Cardiff were down to two things – his age and a recent scoring record which suggested that he may well not be the man to solve our woes in the striking department.
By playing three lots of ninety minutes in eight days, starting at Norwich, at a time when he was lacking match fitness, Lambert was able to go a long way towards laying to rest claims that his legs had gone at 34. However, perhaps, the two real positives to come out of the Rotherham match were, firstly, that we won after falling a goal behind and, second, that Lambert has now opened his goalscoring account for us.
Perhaps I'm reading something that wasn't actually there into what Lambert said in his first interview with the media after signing for Cardiff, but I sensed some self doubt during that press conference he held before his debut at Norwich. After all, just four goals from the past two seasons when you had become used to scoring four times that (at least) in a single campaign is bound to knock your confidence somewhat.
So, while I don't think even Paul Trollope was expecting the sort of goalscoring which saw Rickie Lambert net eighty nine times between seasons 09/10 and 11/12, the expectation that he could be a regular scorer for us had to be qualified by a suspicion that he had lost the knack of putting the ball in the net.
Okay, two goals against a Rotherham defence that has now shipped an alarming twenty seven in their ten competitive matches this season is hardly conclusive proof that this is not the case, but, with him having done enough already to ease those other doubts about him being able to cope in such a physically demanding division at his age, Lambert has now started to make it look as is he can provide the goals as long as he is given the opportunities to do so.
What will help Lambert along the way is more of the sort of luck he enjoyed in scoring the matchwinner, which arrived some six minutes after he had headed us level, as he turned to get away a shot which took a deflection that left home keeper Lee Camp completely wrong footed as the ball rolled past him into the centre of the net.
Although I still say that I've seen little evidence of a justification of the line our Head Coach, others at the club and sections of the media have been spinning about us not getting the results our performances merited (to me we were where we deserved to be after our first eight league games), I will concede that luck was a commodity that we had not had much of as we slid to the bottom of the league. Just as we have been in all of our home matches, we were poor against Leeds, but I can understand the thinking which says the outcome could have been different if the ball had hit the post and went in, rather than bounced out, on one of those two occasions in the first half last week.
So, with the confidence a result like yesterday's should give the team, some evidence that we are enjoying a little good fortune and some proof that our main striker (who I see was described as a free transfer signing by the BBC in this post game piece) is not fit for the knacker's yard, there are a few grounds for a little confidence, but only a little though because a closer examination of yesterday's match reveals reasons why we are by no means out of the woods yet.
For a start, Rotherham had more pace than us – will we face a team in the Championship this season that doesn't? Also, while eighteen goal attempts is a season's best for us, the fact that only two of them (and one of those may not have been going in without that deflection I mentioned earlier) says so much about a lack of technique, accuracy and execution which has only seen us score in four of our matches so far – we are averaging a meagre three on target attempts per game at the moment.
It was telling that, as has been the case so often in recent seasons, we were reliant on set pieces for our goals as, first, Lambert headed in a Peter Whittingham free kick taken about forty yards from the home goal and, second, won a second ball after the recalled Lex Immers had challenged for an impressive throw hurled in, in Gunnarsson's absence, by skipper Sean Morrison.
Although it should be said that Ben Amos continued an encouraging start to his Cardiff career with some good first half saves, things are still not right at the other end of the pitch either. For example, I would have backed us to have dealt with the long throw in which led to Isaiah Brown putting Rotherham ahead better last season than we did this time around as the ball bobbled about in our penalty area for a long time before reaching the scorer – our centrebacks are still not as commanding, either individually or collectively, as they once were.
I don't see a long term future for Joe Ralls in the left sided role he occupied yesterday either. This was the position he occupied in the days when it was thought he wasn't ready yet for a more central role, but he proved last season that he could handle that position and, poorer form and lack of confidence this season notwithstanding, this has to surely be where his future at Cardiff must lie now.
I would prefer to see Whittingham used in that position myself, but must say that playing him or Ralls wide left for any sustained period only has to make, in my book anyway, the biggest problem we have, a lack of attacking pace, even more of an issue.
Was it a coincidence that we scored our two goals after Ralls was substituted for Kadeem Harris? Now, I get the notion that Kadeem can be a very effective impact sub for us (he certainly was at Fulham), but the truth is that the only goals we've scored this season when he was not on the pitch were the ones handed to us on a plate by Blackburn's Shane Duffy in our only victory before yesterday's.
What makes Harris' absence from the starting eleven all the more mysterious is that he has been kept out of the team by another winger in Craig Noone who, I'm afraid, has offered nothing like the threat Harris has in his games so far.
While it can be said that Noone has only started in our last two matches, it shouldn't be forgotten that he was in the side that performed so feebly as an attacking force in the League Cup loss at Bristol Rovers.
You only have to ask Man City's Pablo Zabaleta for his opinion of Craig Noone to get it confirmed that he can be a hugely effective wingman on his day, but the truth is that he has been living off the memory of that brilliant display at the Etihad for nearly three years  now. Someone who can be as good as Noone was that afternoon should have been a far more effective performer than he has been at this level over the past two and a bit seasons and it's blatantly obvious at the moment that Harris is offering us a lot more while he is on the pitch than Noone is.
Nevertheless, despite those questionable selections on the flanks, we were again able to show that, the debacle at Preston apart, we are more of an attacking force away from Cardiff City Stadium that we are at it so far this season.
If yesterday's win is to be anything more than a temporary relief from our early season woes, then that situation has to change because three of our next four games are going to be on our own ground and, for all sorts of reasons, we simply have to do more, especially in the second half of matches, to suggest that we can hurt visiting teams – in terms of a goal threat and entertainment provided, we have been woeful at home so far.
In the first of this trio of home fixtures on Tuesday, we face a team that is only averaging one goal conceded per game so far this year, so, on the face of it, City will find things hard in front of their own fans again. However, those opponents are the enigma that is Derby County, the side who have only scored three goals this season and the team that seems to get worse with each multi million pound player they buy.
I've mentioned before about the exemption Derby, apparently, have from the Football League's Financial Fair Play regulations as they spend, spend, spend to try and get promoted. However, for now, the possibility of them leaving the Championship via the relegation route appears much more likely because yesterday's 2-1 home loss to Blackburn leaves them alongside Wigan and Rotherham in the trio of sides below us in the table.
Finally, my mention of a "relegation six pointer" in the opening paragraph was made in jest – no game should be described as such this early in the season and yet the days before the Rotherham game were notable for the numbers in the media and on the messageboards who were saying how hugely important the match was.
Now, I accept that Paul Trollope would have been under considerable pressure and the flak would have been flying about like nobodies business now if we had lost yesterday, but the response to our win (I'm thinking in particular of Rob Phillips's phone in last night here)  says so much about the nature of your average football fan. I say that because, while the show was full of Swansea, Newport and Wrexham fans bemoaning their lot after another disappointing result, there was not the usual quota that there have been in previous weeks of Cardiff fans queuing up to berate team, manager, owner etc. etc and, even when we heard from the occasional City fan, it was nearly always to say that they still thought we were in for a season long relegation battle – football fans the world over are never happier than when they have something to moan about!