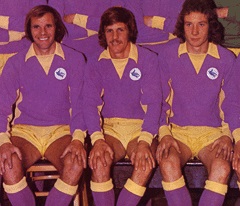 Rumours that Cardiff were chasing Bolton striker Gary Madine had surfaced prior to deadline day, so it was only a surprise to those outside the club when his three-and-a-half-year deal was announced.
However, to non-Bluebirds, it is a move that has raised a few eyebrows. Madine is perhaps more infamous than famous and his goalscoring record looks, on the face of it, very average. After all, Madine is far better known for the things he's done off the pitch.
In 2013, whilst playing for Sheffield Wednesday, Madine was jailed for committing two assaults in Sheffield nightclubs. He seemed to have let a promising football ability go down the drain. His defence lawyer, Alison Dorrell, said at the time he was no longer an asset to his club and that he would "struggle to restart his career" after his prison sentence.
Since that time, Madine has served his time, reformed and proven Dorrell and many others wrong. He scored twice in a loan spell at Carlisle upon release, before returning to the Owls. Subsequent spells at Coventry and Blackpool saw him rebuilding his shattered reputation, something that wasn't easy for a big, burly striker to do. He was expected to be robust on the field and had to manage his conduct carefully. He did it extremely well, he wasn't booked for 27 games, before his time away he'd been booked twice in three matches.
In the summer of 2015, he signed for Bolton Wanderers and it is at the Reebok Stadium that his career has flourished. Madine has proven to be a changed character, a man who has put the past behind him. He scored six goals in 36 outings in his first season, 10 in 42 last campaign and a much-improved 10 from 29 matches this season. That form alerted Neil Warnock and, one week ahead of the deadline, Madine told Bolton he wanted to move.
Cardiff made four bids, each one bigger than the last. Bolton chairman Ken Anderson stated only an 'exceptional' offer would convince them to let Madine go. In the end, Madine became the third-most expensive export in their history after Nicolas Anelka and Gary Cahill. Anderson obviously felt £6m was an exceptional offer.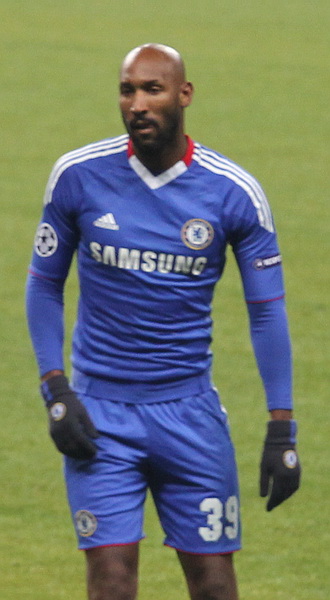 Nicolas Anelka – By Amarhgil (CC BY 2.0)
The Trotters are embroiled in a battle for Championship survival, Cardiff have one eye on the top flight. Indeed, Cardiff are 5/2 to be promoted in the latest Championship betting. Bolton Wanderers are 8/15 to be relegated. The move may seem a no-brainer for the player, but it has underwhelmed some sections of Cardiff support. They see the arrival of a £6m player who averages a goal every four and a half games through his career. That may be missing the point.
Striker Kenneth Zohore hasn't been firing on all cylinders this season, despite scoring 12 in the second part of the last campaign. It is felt he isn't the type of player happy to receive the ball into his head and hold it up, but that is exactly what Madine is good at. Could they form an unlikely partnership and, if so, are Bluebirds fans paying too much attention to the 'goals for' column of Madine's stats? Madine also has five assists this season, meaning he's had a direct hand in 15 Bolton goals. When you consider they've only scored 26, that is an impressive statistic.
Gary Madine's late move may have fans divided in opinion, but nobody can deny he has walked a steady path to redemption since his early misdemeanours. Now, he's hoping that path takes him and Cardiff City through to the promised land of the FA Premier League.