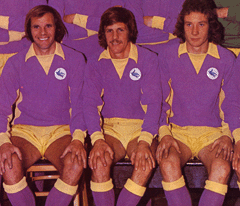 Six questions, answers to follow on here tomorrow.
60s. What links an Earnie hat trick with a Wigan player from this decade?
70s. Name the Indian born, former mineworker who made his Wigan debut during this decade and was voted their "Best Football League Player of All-Time" in 1998.
80s. Who is the person photographed here – he was involved in Wigan's first ever match with City in this decade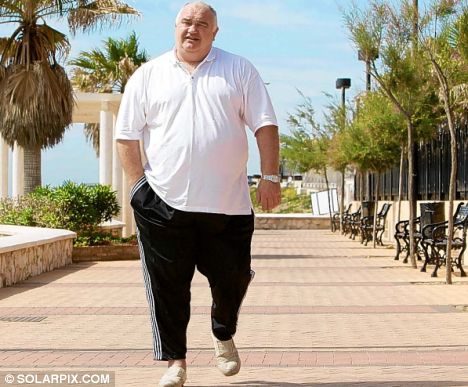 and who is pictured on the right here (he was involved in that match as well).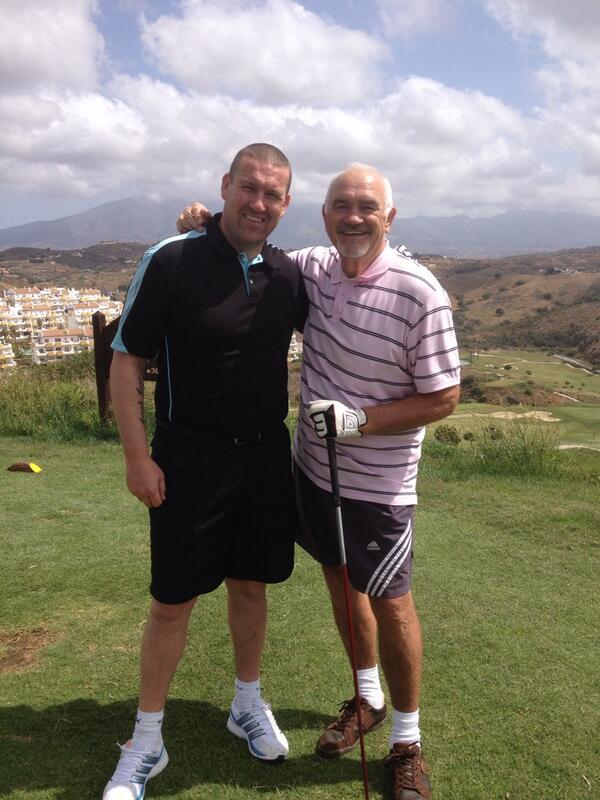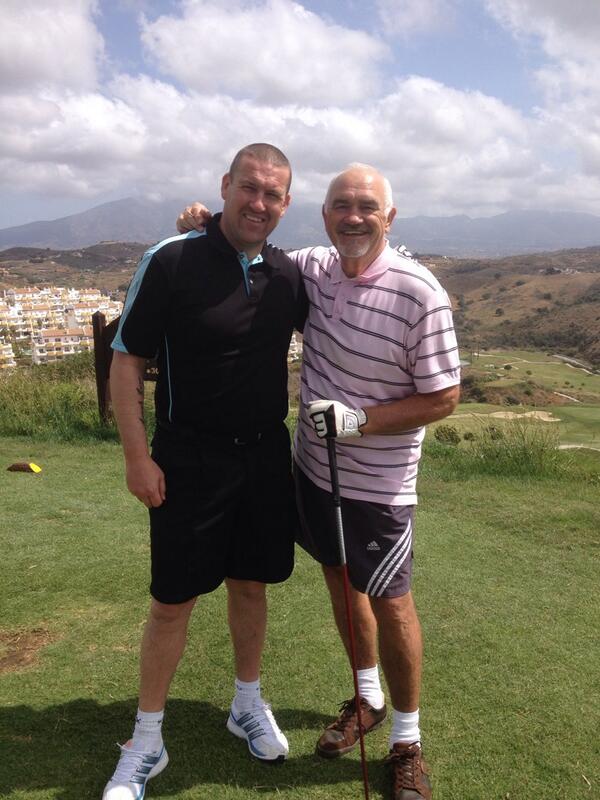 90s. Name this Wigan player who started his career with the club before ending it there during this decade – he played for two Lancashire giants in between times.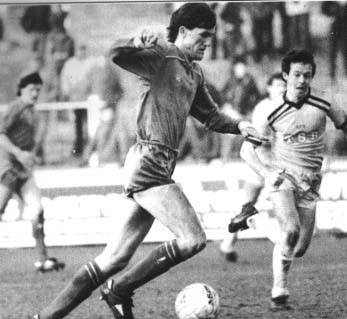 00s. Name the current Premiership manager who made three appearances for Wigan against City in this decade.
10s. Name the member of the Wigan team who played here in August who has had a run in with an opposing manager in recent weeks.
Answers.
60s. Boston – Earnie scored three times against them in a League Cup tie thirteen years ago and Cardiff born Billy Boston is a legendary Wigan Rugby League player from the 50s and 60s.
70s. Colin Methven.
80s. The first picture, taken in 2006, is of Wigan's Player Manager Larry Lloyd for the first game between the clubs in 1982 and the second one also sees Lloyd accompanying Mark Crossley in a round of golf last year after a very impressive loss of weight in the intervening years.
90s. Forrner Everton and Man City man Kevin Langley who holds the record for most league appearances for Wigan.
00s. Gary Teale is Player Manager of Scottish Premiership team St. Mirren and made three substitute appearances in City v Wigan matches during this decade.
10's James McArthur, now of Crystal Palace, was involved in what might be called a fracas with Leicester manager Nigel Pearson recently.