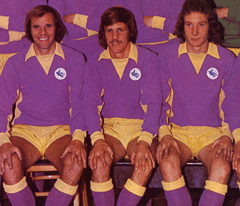 City never played tomorrow's opponents until the Billy Woof match in the 80's. so the 60's and 70's questions are just general ones on Wigan Athletic – the answers will appear on here tomorrow.
60's. Why is this photo from the 60's relevant to today's Wigan Atheltic?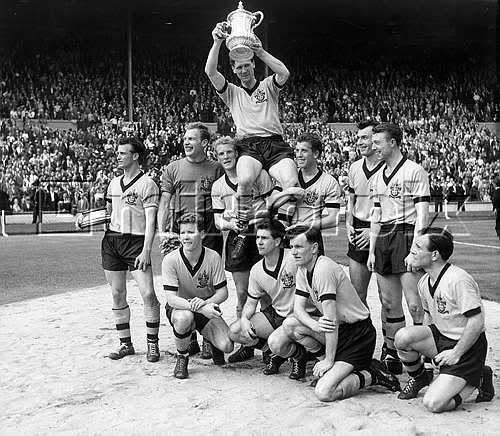 70's. This question is in two parts, this photo shows captain Ian Gillibrand leading Wigan out for their first ever Football League match on the opening day of the 1978/79 season – their opponents that day have been in the news for all the wrong reasons during this summer, can you name them?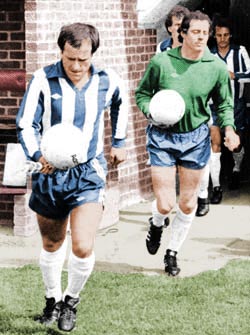 it took Wigan over 320 minutes to score their first goal in the Football League – it came in a match with Newport County and was scored by this player who went on to play first division football a few years later with Sunderland, can you name him?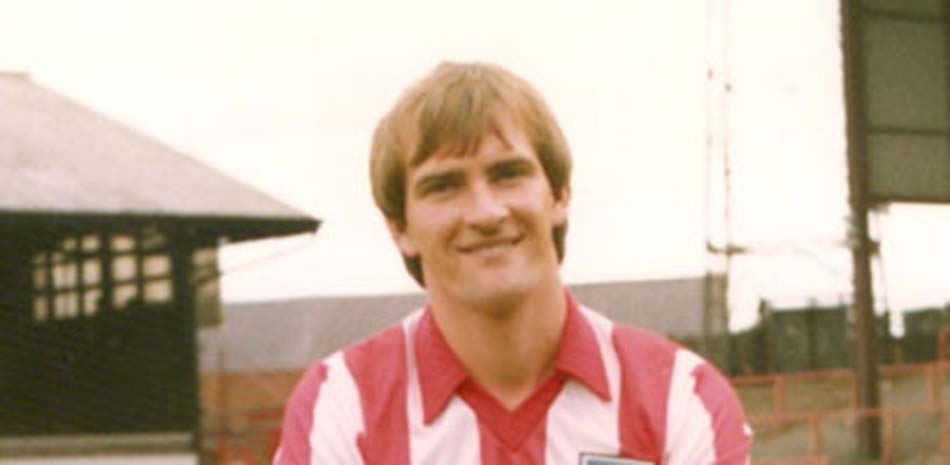 80's. I know for a fact that the guy who played up front for us alongside Jimmy Gilligan in our 1-0 defeat at Wigan in April 1989 was in Wrexham on Saturday, who is he and how do I know where he was a couple of days ago?
90's. Who is this Wigan player from this decade?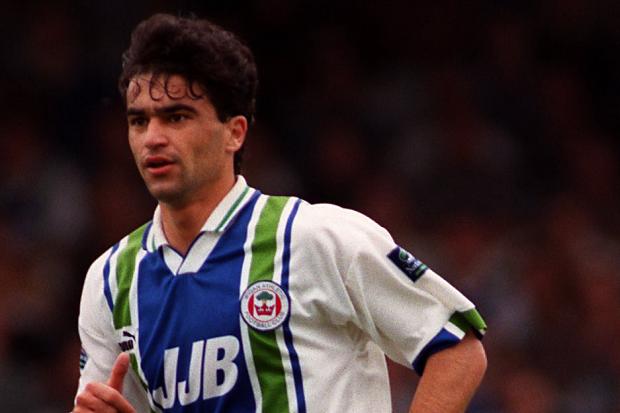 00's.  This photo taken in 2011 shows Frickley Athletic's latest signing being welcomed to the club by their manager, but ten years earlier, he was in the City team for the first Cardiff v Wigan game of the new Millennium, can you name him?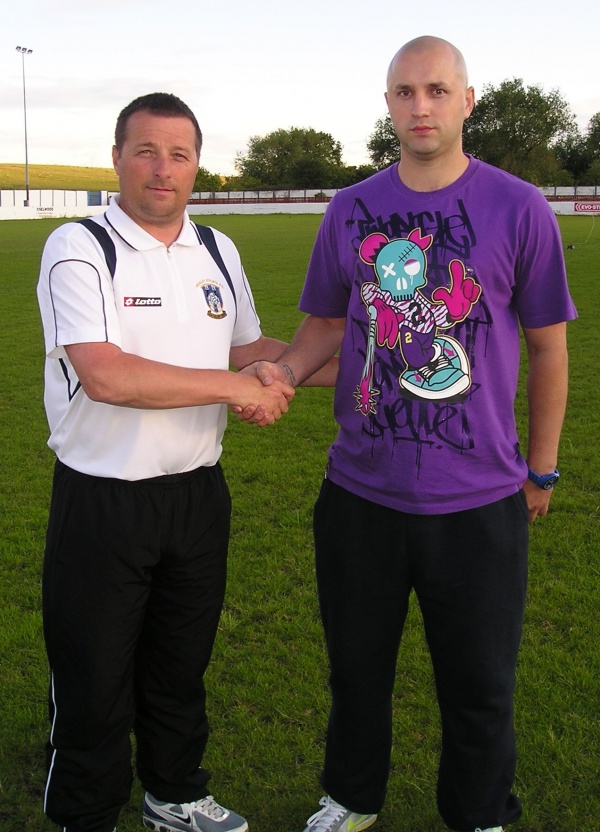 10's. Which member of the Wigan squad for their 2-1 FA Cup win at Cardiff City Stadium in February is currently playing for Vitesse Arnhem?
Answers.
60's. Dave Whelan, Wigan's owner, broke his leg while playing for Blackburn in  the 1960 FA Cup Final which was won 3-0 by Wolves.
70's. Hereford United were Wigan's first Football League opponents and Joe Hinnigan scored their first league goal.
80's. Ian Walsh, who was Radio Wales' summariser in Wrexham's game on Saturday.
90's. Roberto Martinez.
00's. Michael Simpkins.
10's. Josh McEachran.